NEWS
Witch Please! Kylie Jenner Paints Entire Body Green For Spooky & Special Video With Hailey Bieber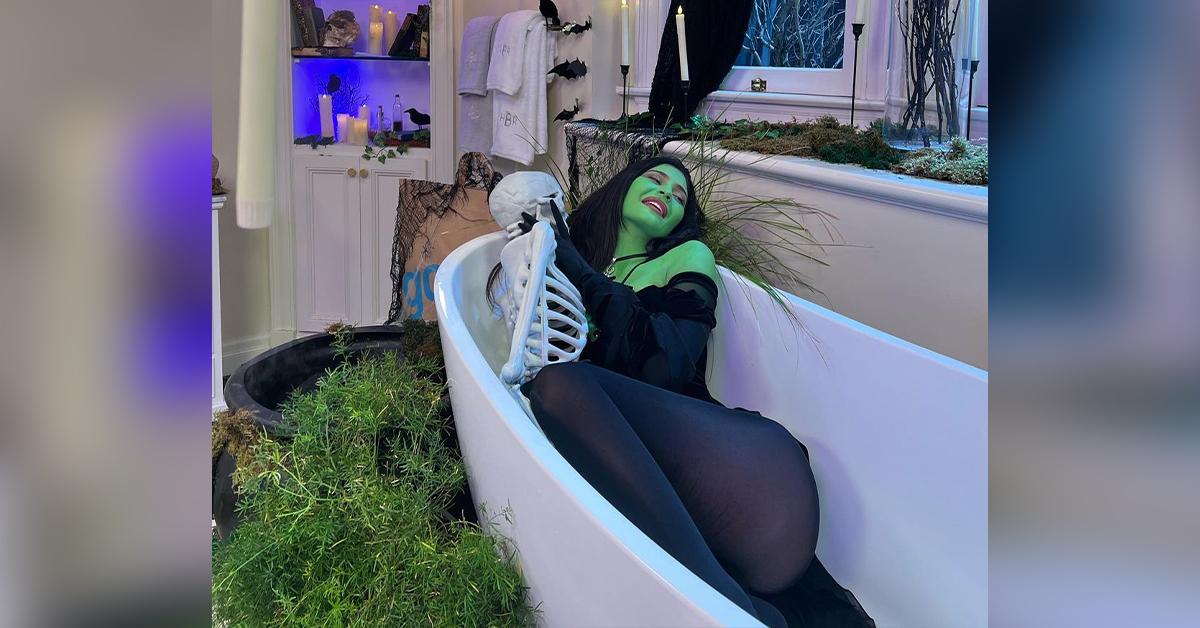 Two bad witches! Kylie Jenner struck a sexy pose in Hailey Bieber's bathtub — except her green-painted body took away from the seemingly seductive nature.
On Thursday, October 13, Bieber teased a special Halloween episode of her YouTube series, "Who's In My Bathroom," with an iconic Instagram photo of Jenner surrounded by spooky decorations.
Article continues below advertisement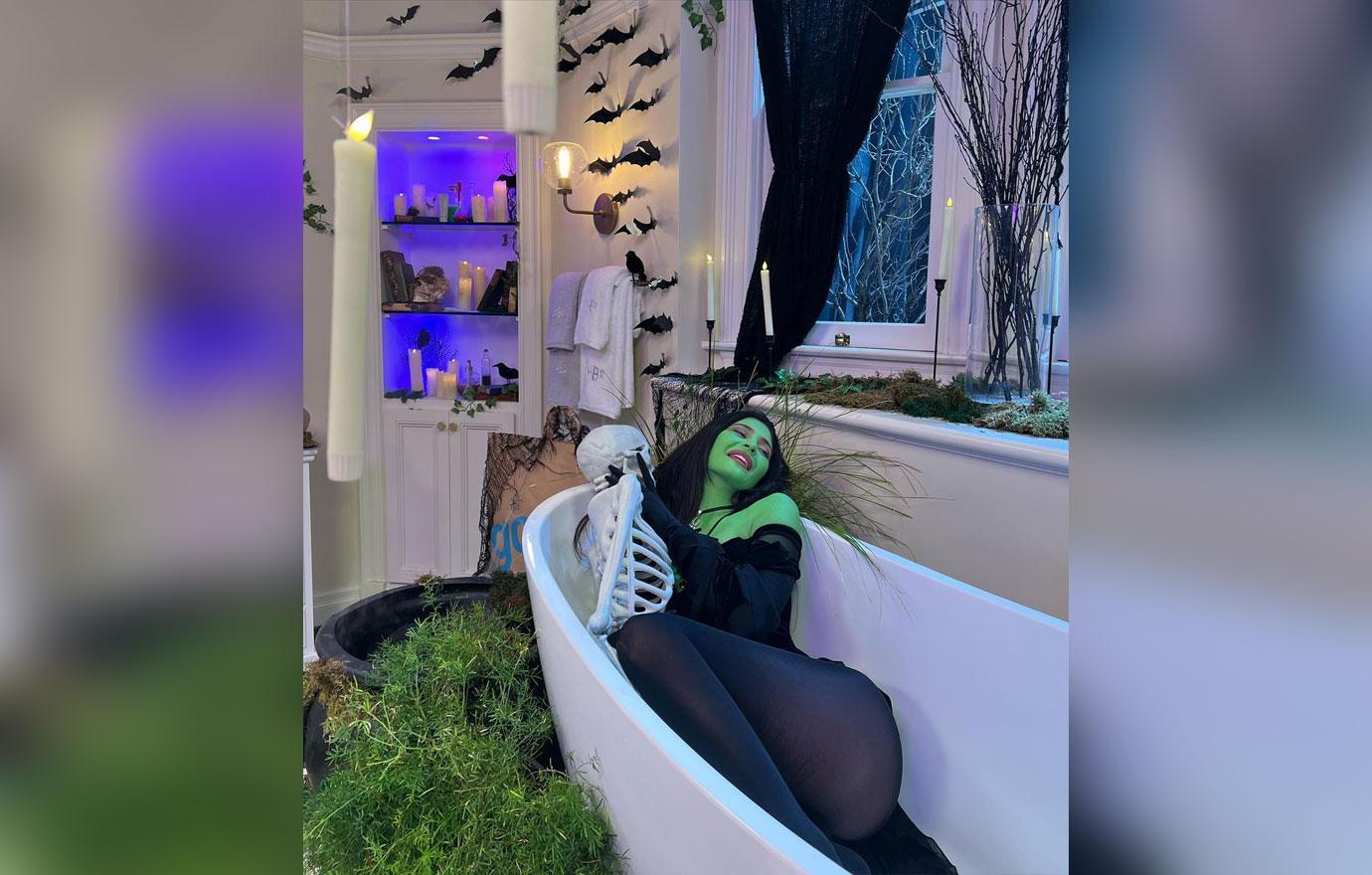 The 25-year-old had every visible inch of her body covered entirely in bright green paint as she flashed a smile in bold red lipstick. The rest of her ensemble — which included straight-styled hair and glove-covered hands — was all black.
SHUTTERFLY JUST GOT KRIS JENNER'S STAMP OF APPROVAL — SHOP NOW
Jenner wasn't alone in the bathtub, however, as the silly snapshot portrayed the Kylie Cosmetics founder cuddled up with a skeleton prop.
In an Instagram post from a couple hours earlier, Bieber donned a witch hat and declared, "SPOOKY SEASON COMMENCE. 🦇."
Article continues below advertisement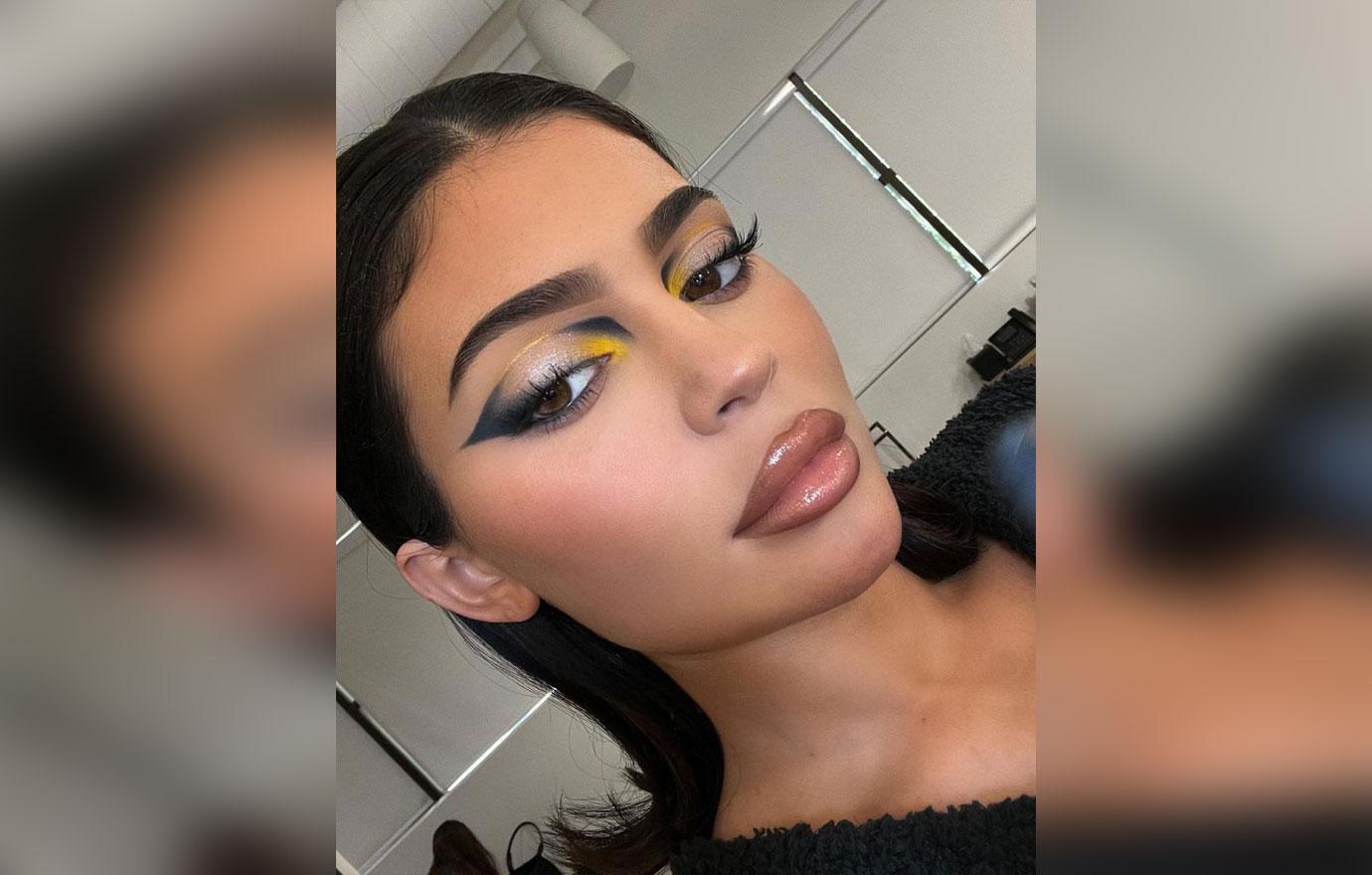 Article continues below advertisement
Fans of the duo were mostly ecstatic to hear about the Kylie Baby founder's appearance on Bieber's YouTube channel.
"WHO IS IN THE BATHROOM WITH KYLIE HALLOWEEN VERSION OMG I CAN'T WAIT," expressed one fan, with another stating, "Omg recording with Kylie? Can't waaaait."
Others were simply surprised to see Jenner in such a state of abnormality, as the bombshell is usually dolled up in impeccable makeup.
Article continues below advertisement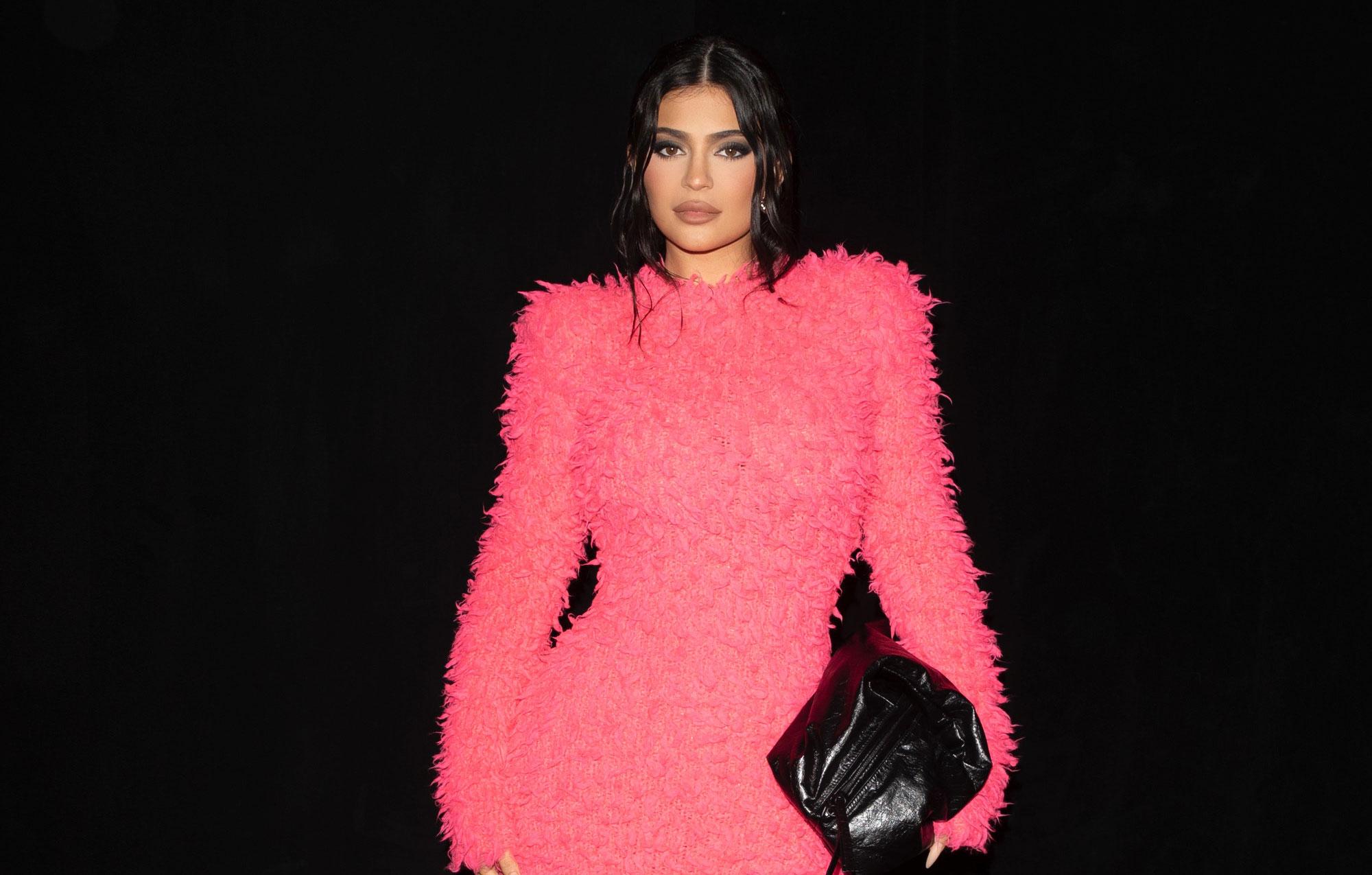 The Keeping Up With the Kardashians alum seems to be a bit more in touch with her natural side lately, as she even debuted her extension-free hair in an Instagram Story.
"Over one year into the hair health journey and this is how we're doing," wrote Jenner, who very rarely reveals candids of herself without a wig or extensions.
Jenner's bathtub appearance comes two days after her makeup company announced they're collaborating with the Batman brand for a limited edition collection, which launches on Saturday, October 19, just in time for Halloween.