Lamar Odom Cancels Show Appearance After Suffering 'Dehydration & Exhaustion' Following Baby Mama Lawsuit Drama
Article continues below advertisement
Over a month after the former NBA pro was ordered to hand over nearly $400,00 to his ex-girlfriend — following claims that he stopped paying child support for the former flames' two children — Odom canceled his show appearance due to dehydration and exhaustion.
The 41-year-old was set to chat with Addiction Talk host Joy Sutton during the Facebook Live show on Wednesday night, August 4. However, he canceled at the last minute over health concerns.
Article continues below advertisement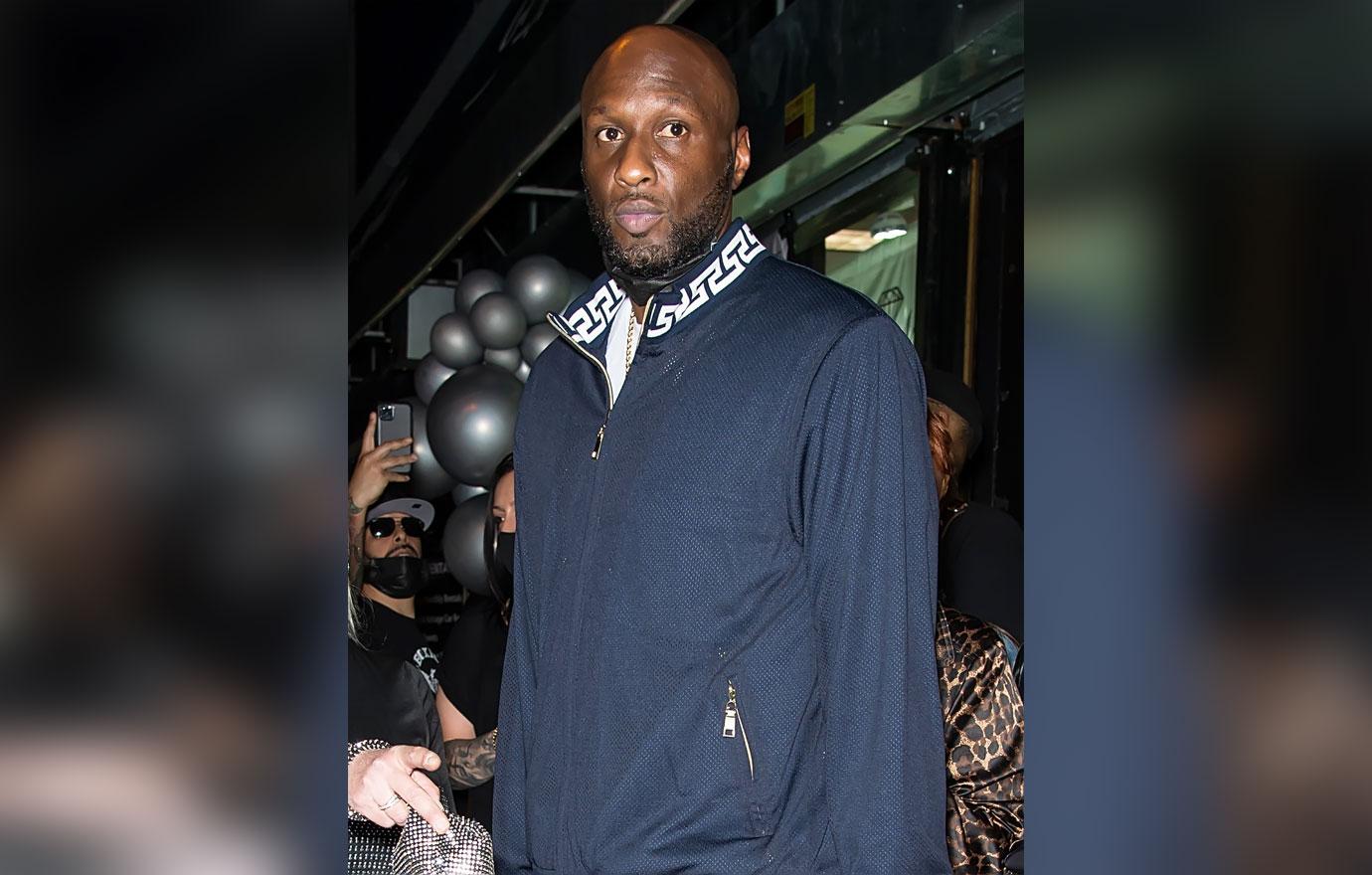 "Just moments ago we received information from his team, the agency that works with him, that let us know that he wont be able to join us tonight due to some health concerns," Sutton told his viewers on the stream. "We've been told that he's dealing with dehydration and exhaustion, and I can tell you that he did want to be here tonight."
Article continues below advertisement
According to the athlete's management, Khloé Kardashian's ex-husband's "dehydration and exhaustion" was credited to "working out and basketball camps."
Article continues below advertisement
"We ask that you lift him to the light and hold him there as he rests and heals," his team concluded via Odom's Instagram account.
Odom has been very open about his battle with drugs and treatment for addiction, previously crediting the synthetic drug ketamine to helping him beat addiction. His battle with drugs even led to a near death experience, as he reportedly suffered 12 seizures, 6 strokes and his heart stopped twice after he was found unresponsive in 2015 at a Las Vegas brothel.
Article continues below advertisement
Amid battling his demons, Odom is also battling his baby mama in court. Morales took her ex to court after he reportedly failed to honor their 2015 agreement and stopped paying child support last June, OK! reported.
Article continues below advertisement
Due to Odom's lack of support for the family-of-three, Morales and their now-adult children, Destiny and Lamar Jr, are facing an eviction case against them because they can't afford to pay rent for their apartment without Odom's paycheck, Morales claimed.
Article continues below advertisement
Manhattan Supreme Court Justice Matthew Cooper has since ordered the ex-Los Angeles Laker to cough up $380,549 in child support, rent arrears and college costs, as well as cover Morales' legal fees. Odom was also ordered to fund a life insurance policy worth $1 million, with his ex-girlfriend as the beneficiary.
The legal order was signed Tuesday, July 20 and made public on Thursday, July 29. It stated if Odom failed to abide by these orders by Friday, July 30, Morales "may enter a judgement against Lamar Odom for an additional $1,000,000."