NEWS
Larsa Pippen Injured: 'RHOM' Alum In Disbelief That She 'Can't Walk,' Reveals She's 'Depressed'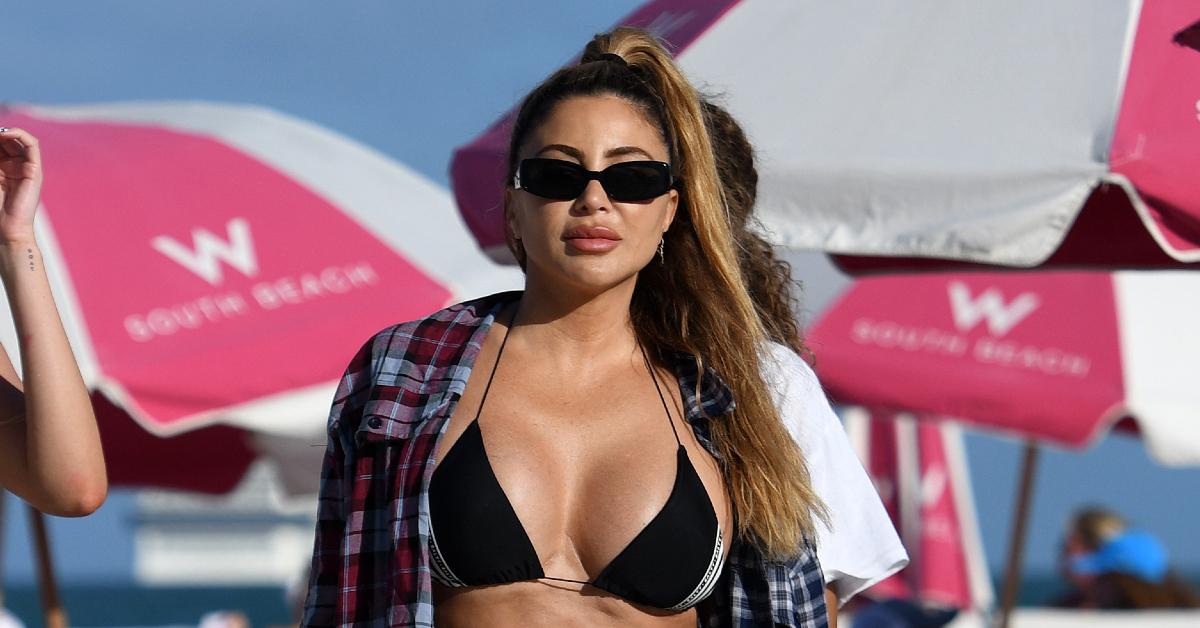 Real Housewives of Miami alum Larsa Pippen is feeling "depressed" after a leg injury that seemingly stemmed from jumping into the ocean off a yacht earlier this week.
Article continues below advertisement
Pippen shared a photo of herself with her legs sprawled out and crutches resting next to her via her Instagram Story on Tuesday, March 30. "Cried a lot today," she captioned the post, captured by Page Six. "I can't believe I can't walk."
Article continues below advertisement
In a since-deleted video, Pippen was seen jumping into the water, and when she surfaced her friend had to assist her back into the boat. She admitted that she was in a lot of pain and had injured herself.
On Wednesday, March 31, the brunette beauty posted a sexy snap of herself in a bikini, sporting a straw bucket hat and fierce shades, conveniently cropping out her feet.
Article continues below advertisement
The model has made headlines as of late for her romance with NBA star Malik Beasley, who is still married to his estranged wife, Montana Yao — who recently suffered a court loss after requesting spousal support from the athlete.
According to the filing, Yao requested $5,000 a month in temporary spousal support from Beasley and $8,000 a month in temporary child support for their 2-year-old son, Makai. The model was denied "spousal maintenance" but was awarded child support in the amount of $6,500 per month, reported Us Weekly.
Article continues below advertisement
The request for support comes nearly four months after Yao filed for divorce from the Minnesota Timberwolves player after he was spotted getting cozy with Pippen at an airport in Miami.
Article continues below advertisement
Pippen has continuously denied she cheated with Beasley, claiming he was single when they met and started dating. Last month, OK! reported that Pippen defended her relationship with the baller, insisting that his marriage to Yao wasn't an "ideal situation," and that she and Beasley talked about his marital status before they began dating.
"We had spoken about it. It wasn't a secret," Pippen said on the "Hollywood Unlocked" podcast. "I know a lot of people that are married and exiting. I've played that part. So for me, if you're not being shady and you're telling me all your stuff, I'm going to believe you."
Article continues below advertisement
Pippen appears to be playing the field though, as she was recently spotted poolside in Miami with Myles Kronman. The tattooed hunk is the founder of Model House Los Angeles, a modeling agency that regularly works with influencers. He is also a partner in Clean Hamptons, a cleaning company based in New York, and the digital marketing company DigitsUp.
It is unclear if Pippen and Kronman are an item, but the two appeared to be turning up the heat at the W Hotel in Miami, Fla., lounging by the pool close together and sipping on matching coconut drinks.