EXCLUSIVE
Camila Morrone 'Doesn't Want To Pressure' Leonardo DiCaprio Into Proposing — But His Family Is Anxious For A Wedding: Source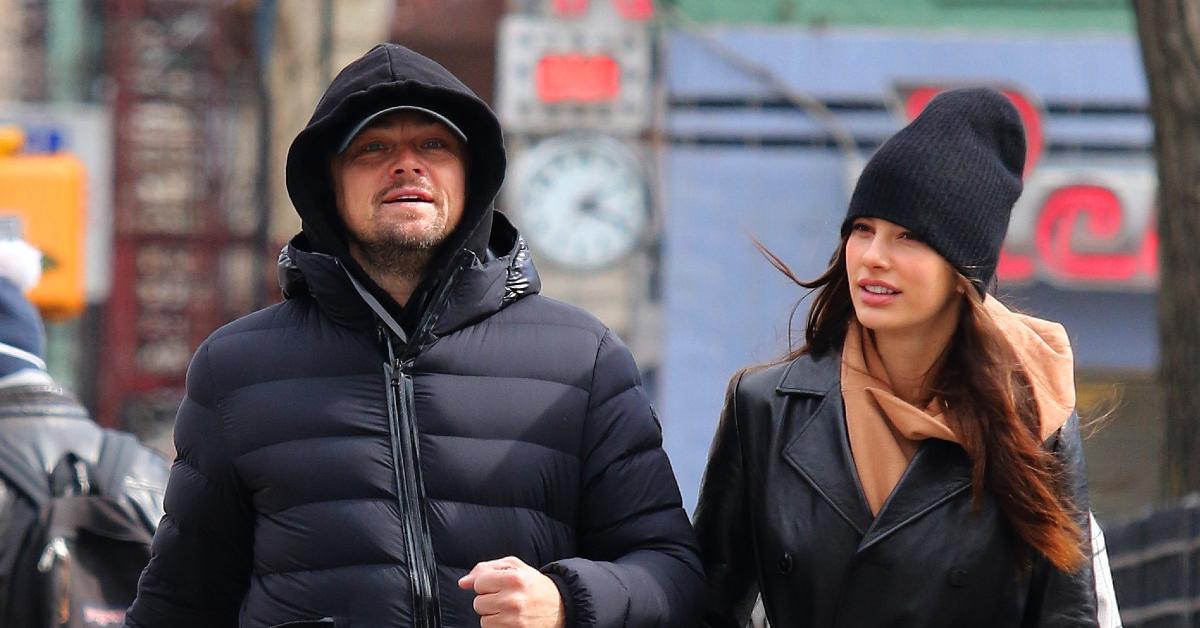 Dragging his feet to the altar! After three years of dating, Leonardo DiCaprio is in no rush to put a ring on Camila Morrone's finger, but that hasn't stopped family and friends from nagging him nonstop to pop the question.
Article continues below advertisement
"Everyone keeps bugging him about when the wedding will be, and it's really getting on his nerves," spills an OK! source, who points out that marriage has always been a touchy subject for the Once Upon a Time in Hollywood star, 46. "Leo isn't saying never, but he just wants people to get off his back."
As for model turned actress Morrone, 23 — who was spotted getting cozy with her beau on the beach in Malibu on March 29 — "it's an open secret she'll be ready whenever he is," the source adds. "Camila doesn't want to pressure him because she knows it will only backfire if you try to tell Leo what to do!"
Article continues below advertisement
"Leo hates all the hinting about making things official with Camila," insists the insider.
Article continues below advertisement
DiCaprio and Morrone have been quite private about their life together, though it's obvious the Never Goin' Back star is quite fond of her partner despite their 23-year age difference.
"There's so many relationships in Hollywood — and in the history of the world — where people have large age gaps," she's previously said. "I just think anyone should be able to date who they want to date."
Article continues below advertisement
However, it could be their work schedules that are problematic for the pair. Earlier this year, OK! sources reported that the Titanic superstar hadn't spent much time with Morrone amid filming his upcoming film, Don't Look Up!, which shot in Boston.
Article continues below advertisement
The separation seemed to be taking a toll on their relationship. "It's well-known that when Leo gets into character, he's so focused that he shuts out everything and everyone else," an OK! source said of the actor at the time.
Article continues below advertisement
The source noted that the distance during filming was "grinding them down" emotionally and physically. "They've been solid for three years, but if Leo and Camila don't get some decent couples time soon, they could be in trouble."
Now with the pressure to make things official, only time will tell if Leo is truly in it to win it!