NEWS
Finally No Filter? Madonna Shows Off Somewhat Natural Face In Candid Video With Daughter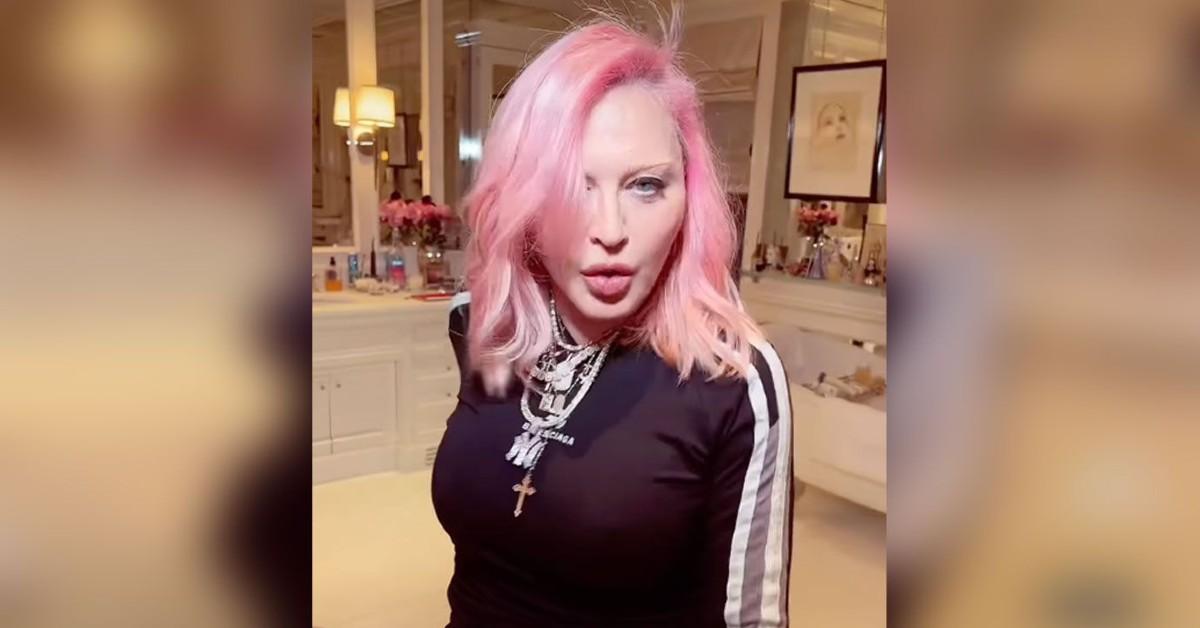 Madonna has finally shown fans a glimpse of her natural self on social media, as she shockingly posted without a face-altering filter to cover up any imperfections.
The Queen of Pop shared an adorable mother-daughter moment to her Instagram Story to show off one of her two twin daughters. In the clip, Madonna and her daughter posed pretty and lip-synced to a 1977 throwback song, "Lovely Day," by Bill Withers.
Article continues below advertisement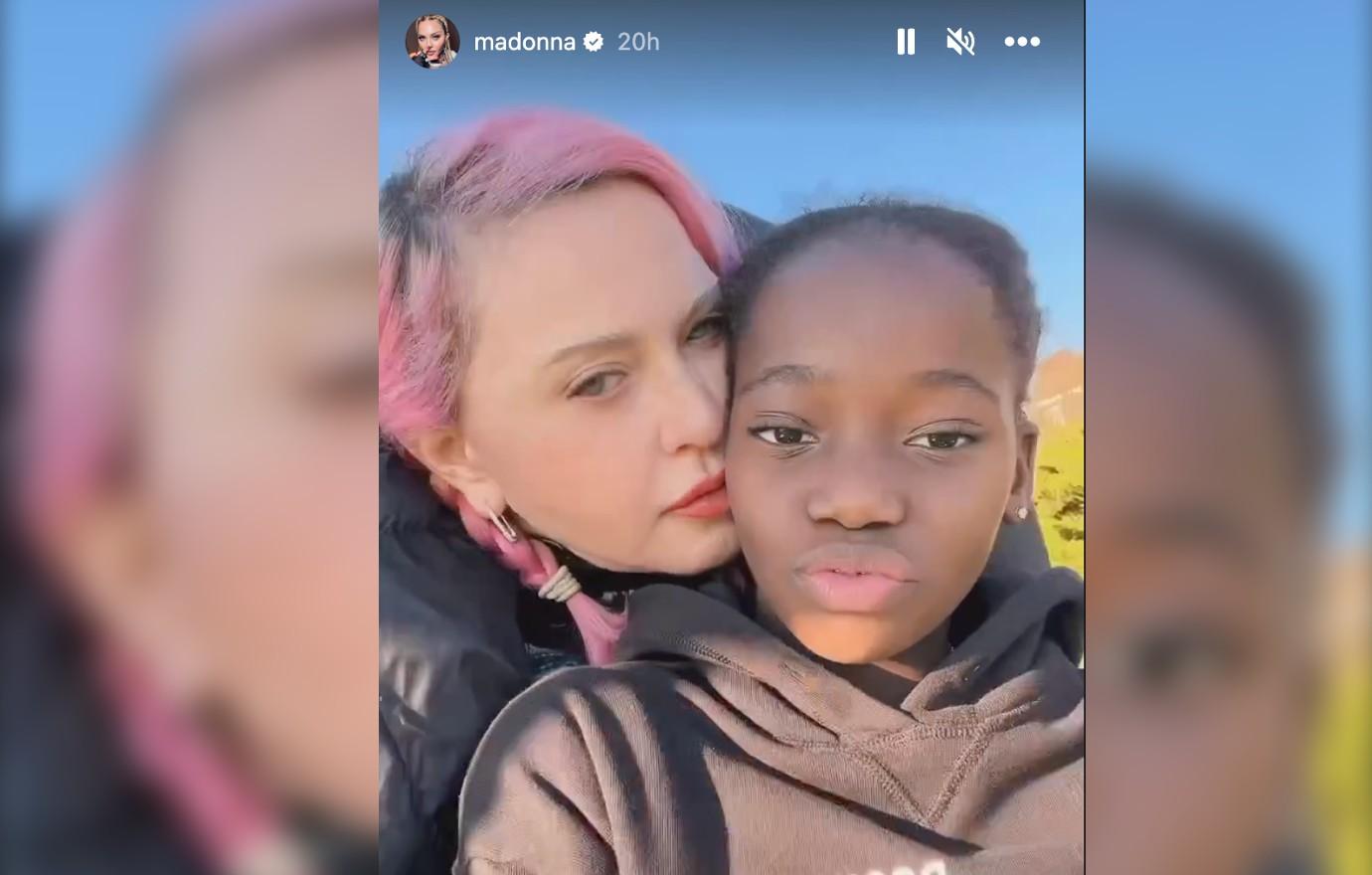 The dynamic duo was dressed for the colder weather. The "Material Girl" singer wore a black hooded puffer jacket and her mini-me sported a cozy brown sweatshirt. Madonna gave her daughter the spotlight as the 64-year-old positioned herself behind her with her hair in mini pink pigtail braids.
SAY WHAT? MADONNA SEEMINGLY COMES OUT AS GAY
The award-winning singer's seemingly natural social media post comes as a surprise, as just two day ago fans were freaked out by her nearly unrecognizable appearance.
Article continues below advertisement
"She doesn't even look like Madonna anymore. Sad. I thought she'd age gracefully and show women they don't need to change themselves," a fan commented on her Instagram video from Sunday, October 9, while another added, "Where is my Madonna ... from the past 😢."
Many of the superstar's supporters have been concerned for the pop star's wellbeing, as they felt her nearly-frozen features have become a bit out of hand.
A COOL MOM? MADONNA SHOWS OFF HER BACKSIDE DURING 17-YEAR-OLD SON'S BIRTHDAY PARTY
"What has she done to her face?" asked a frightened fan, while another added, "I'm sorry… but this looks scary. You were beautiful just the way you were. Sad that so many women fall victim to wanting to look 20 forever and go overboard with fillers and surgery."
Article continues below advertisement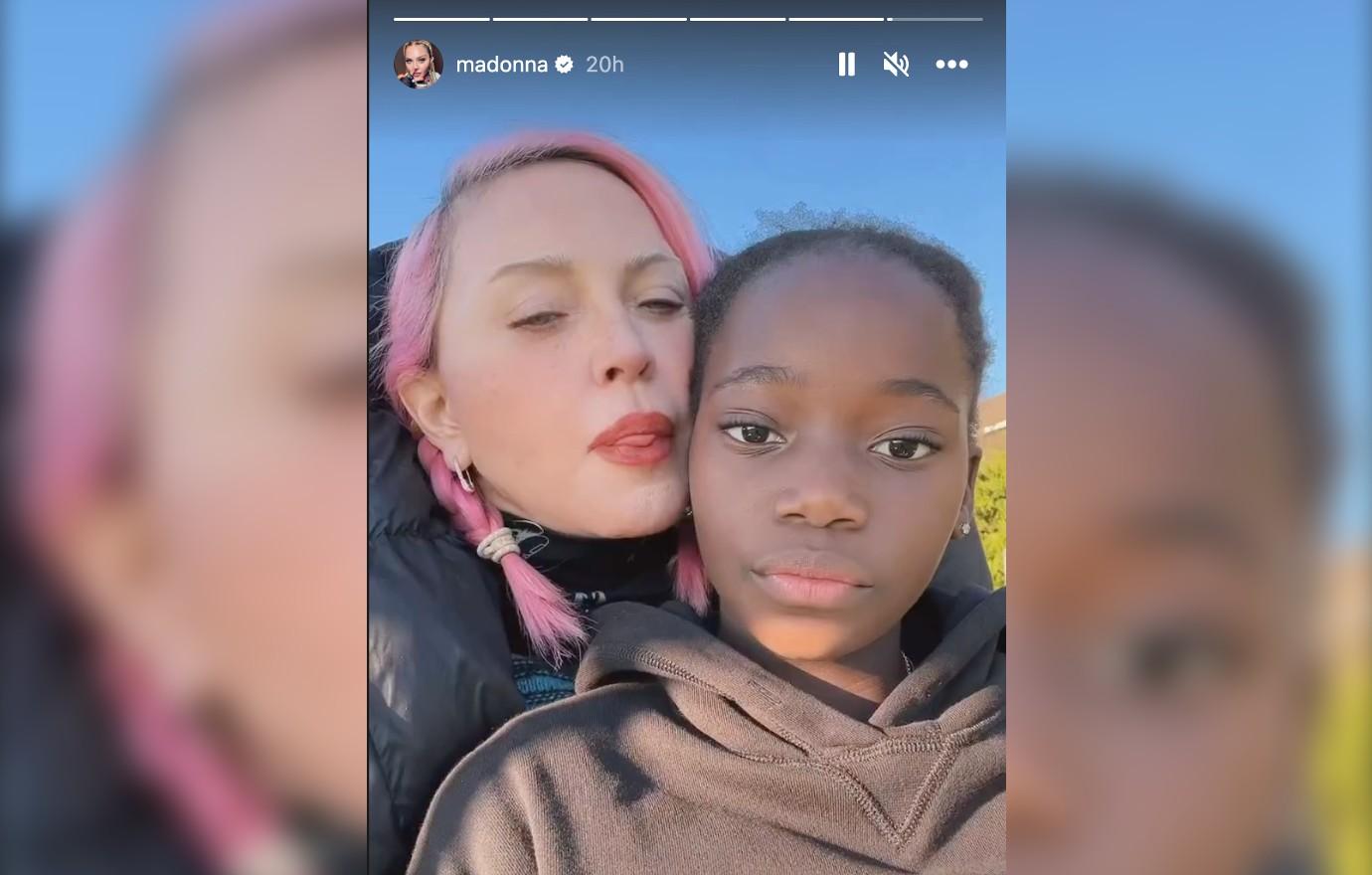 Beside constant attacks at her plastic surgery choices, Madonna has also been under fire for a recent TikTok video where she seemingly revealed she was gay.
"Madonna queer baiting for relevance in 2022 is not something I expected," commented one disappointed viewer, as a different user snarled, "Madonna is not gay. She just wants attention."
Others accused the singer of flaunting her sexuality as a mere PR stunt to gain traction for her music, stating, "They [are] doing this to reignite their career, attention seeking. Madonna is not gay and never was."