NEWS
Dirty Dancing! Madonna Strangely Seduces Followers To Cardi B's Music After Apparent Feud About Sexualization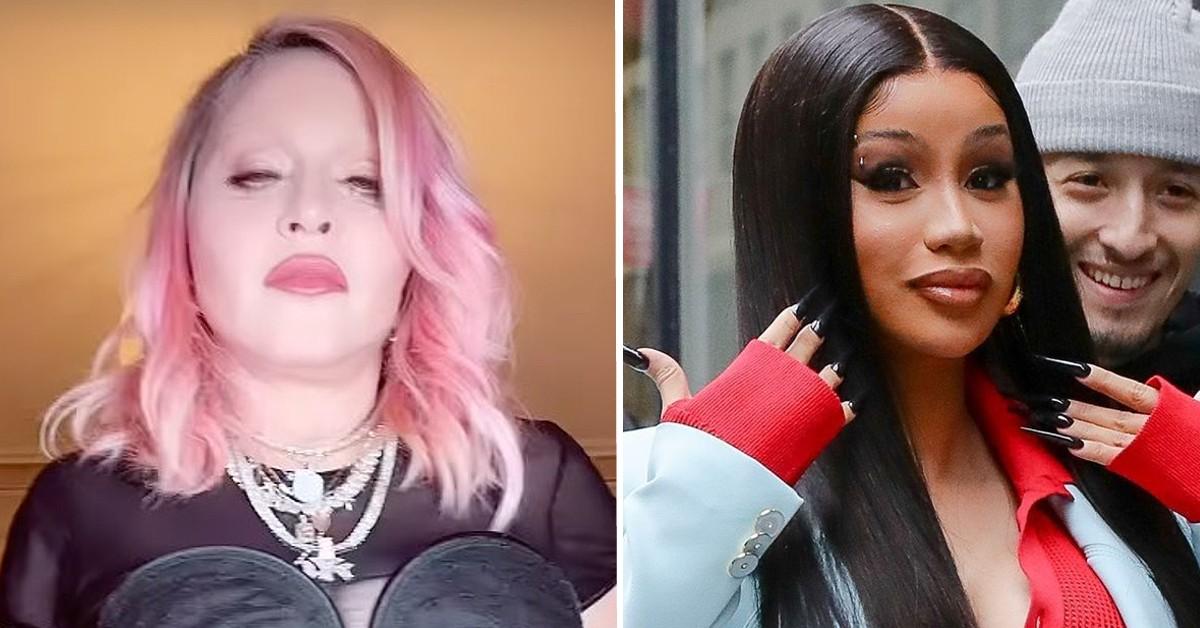 Madonna settles tensions with dirty dance moves.
After a heated dispute between the Queen of Pop and Cardi B over success within a sexualized music industry was resolved, the 64-year-old kept up with her kindness by flaunting her figure to the tune of "Tomorrow 2" by the rapper.
Article continues below advertisement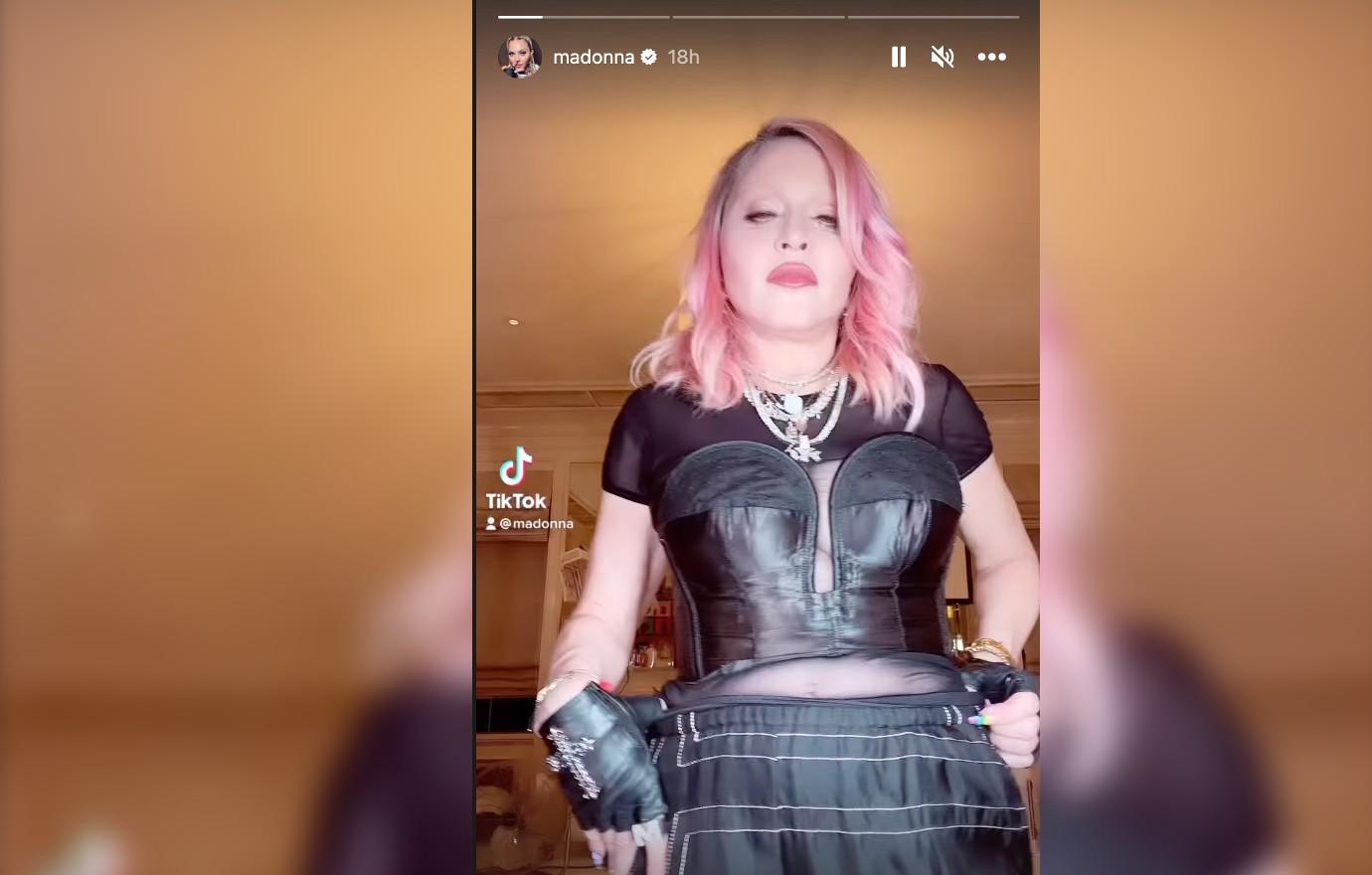 The Monday, October 24, Instagram video showed Madonna shaking her behind toward the camera and licking her lips seductively in line with the song lyrics "he gonna eat me like a mango."
The "Material Girl" vocalist wore a frisky all-black 'fit and had her pink hair styled in loose curls to frame her face.
MADONNA & CARDI B SETTLE TENSION AFTER CLASHING OVER SEXUALITY
Although matters have since been resolved, Cardi B was particularly offended by Madonna's harsh criticism toward her career.
On Saturday, October 22, the mother-of six took to social media to explain how her portrayal of same sex intimacy and naked imagery in her 1992 coffee table book, S.E.X., was ahead of its time.
Article continues below advertisement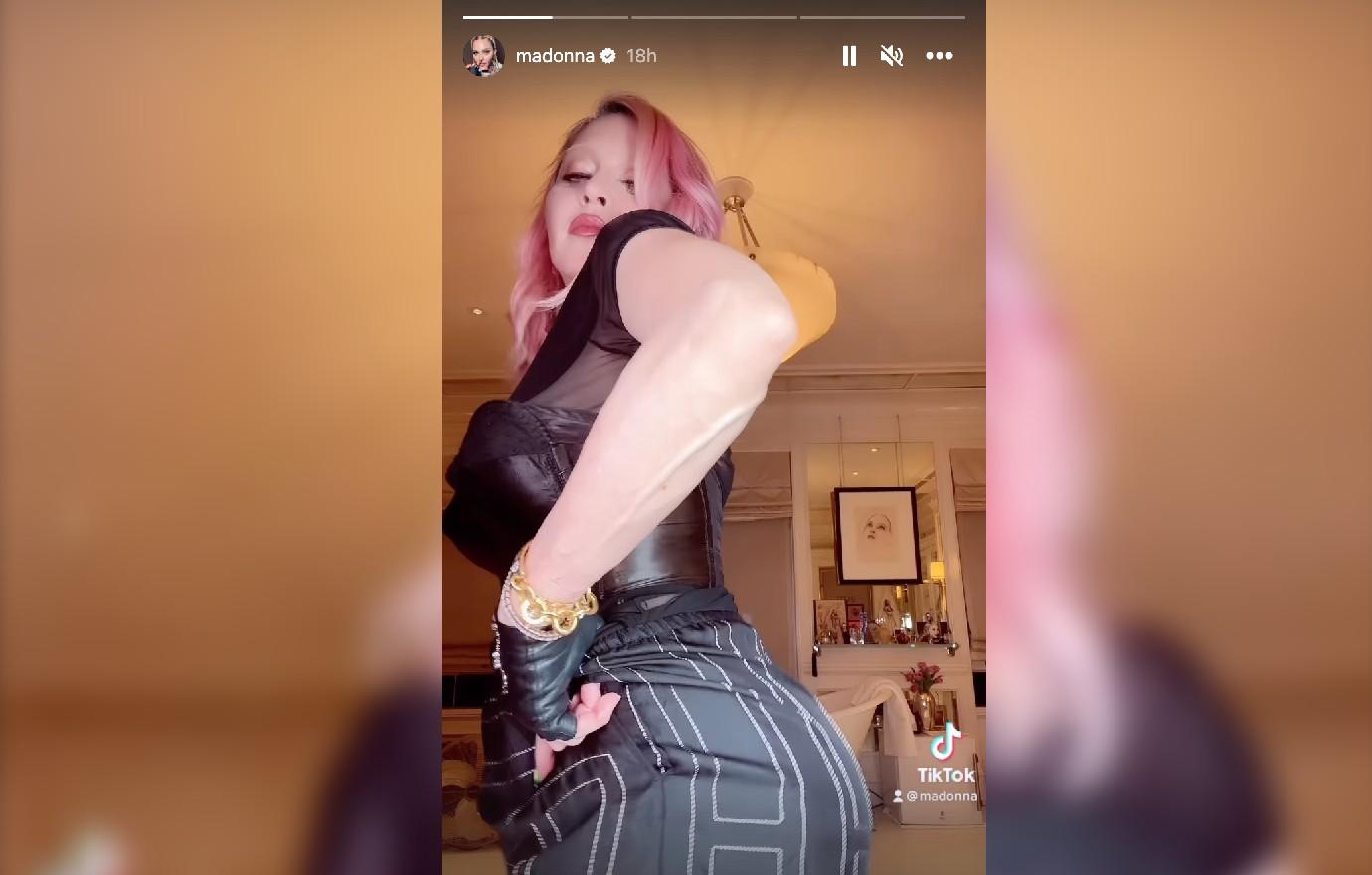 In an Instagram Story from Saturday, October 22, Madonna recalled receiving "shame" from "narrow minded people ... for empowering [herself] as a Woman," and even claimed she "was called a wh**e, a witch, a heretic and the devil."
Madonna concluded her opinionated post by name-dropping the "Bodak Yellow" rapper and other generational icons who have been known to flaunt their physique alongside their career.
JUST A JOKE! MADONNA MAKES BIZARRE CONFESSION TO FANS: 'I WAS NOT CIRCUMCISED'
"Now Cardi B can sing about her WAP. Kim Kardashian can grace the cover of any magazine with her naked ass and Miley Cyrus can come in like a wrecking ball," the mother-of-six wrote, as she concluded with, "You're welcome bitches ……. 🤡."
Article continues below advertisement
"I literally payed [sic] this woman homage so many times cause I grew up listening to her…" Cardi B expressed in a now-deleted tweet on Sunday, October 23. "She can make her point without putting clown emojis and getting slick out the mouth."
"These icons really become disappointments once u make it in the industry that's why I keep to myself," the 30-year-old continued in defense of Madonna's wild claims. "If I type 'suck my d**k' you gone hear the tone b**ch."
Article continues below advertisement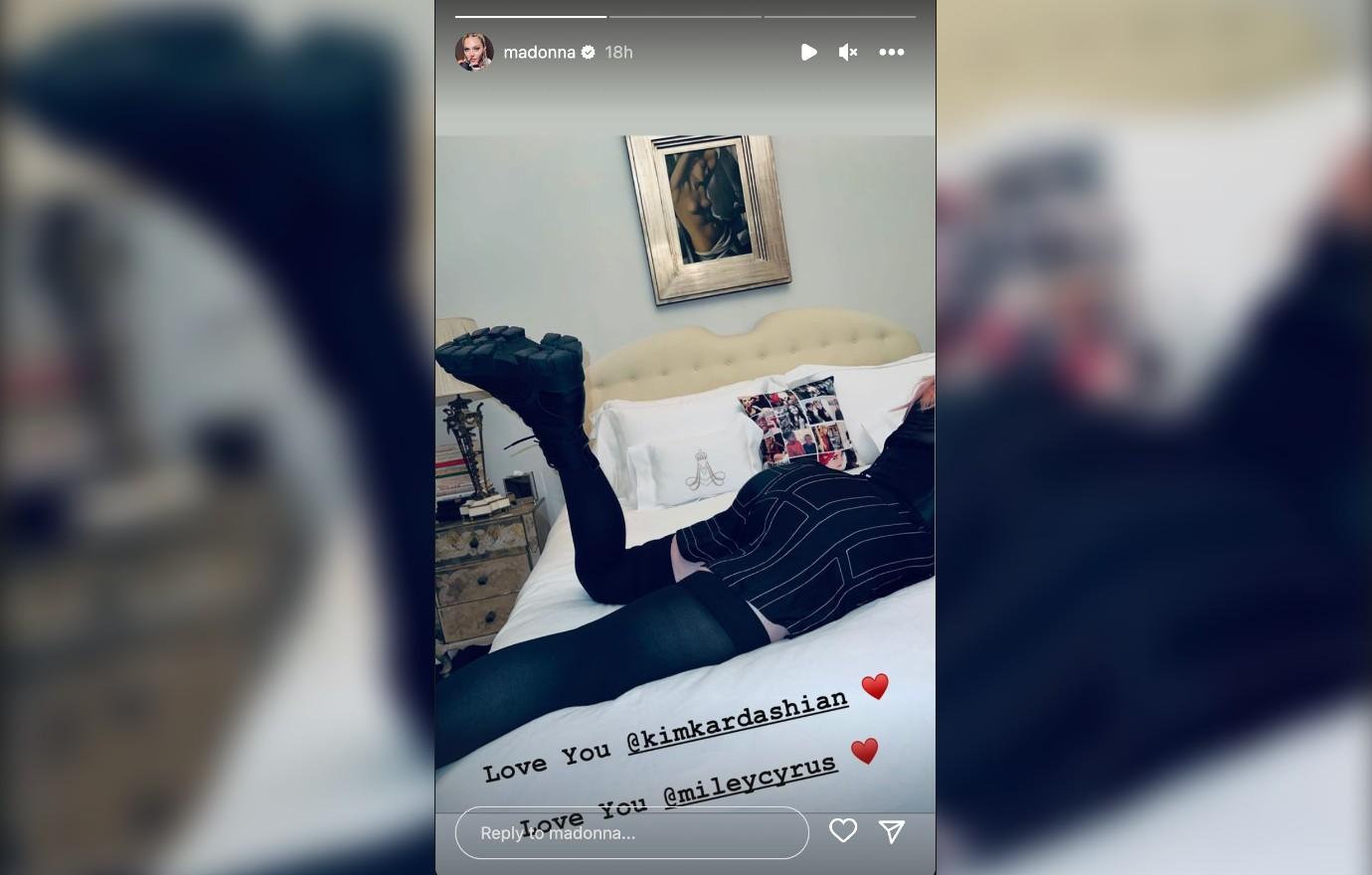 Despite back and forth banter over sexualization, the dynamic duo quickly forgave one another.
"I talked to Madonna… It was beautiful," Cardi B tweeted following an implied apology between the two. "Have a great day and drive safely yallll [sic] 😘."
"I love you @iamcardib!! ❤️. Always have and always will," stated Madonna in a later social media post, to which the mother-of-two responded, "Love you ❤️."