NEWS
The Mark Harmon Only We Know: 'NCIS' Stars Tell-All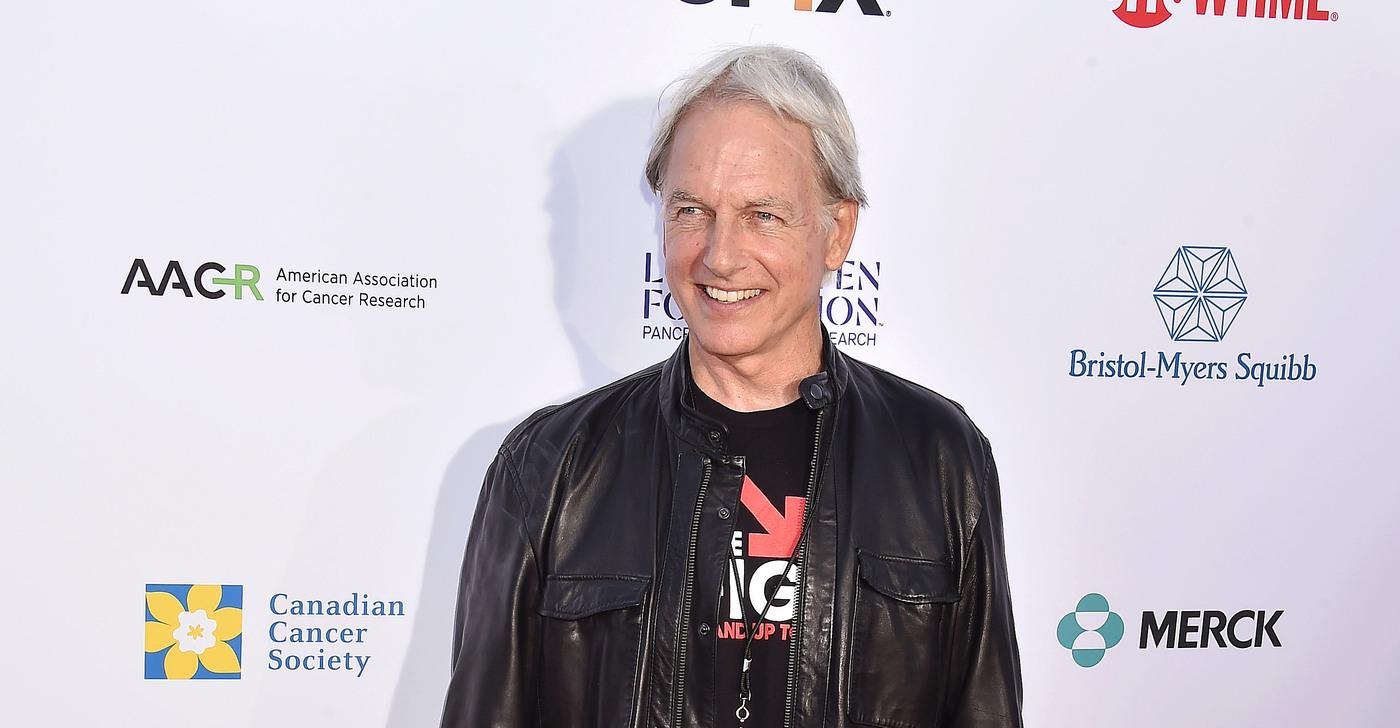 It's the end of an era! After 18 seasons, NCIS said a tearful farewell to Special Agent Leroy Jethro Gibbs, played by Mark Harmon since the show's beginning in 2003! After solving a case in Alaska alongside Special Agent Timothy McGee (Sean Murray), Gibbs decides to retire there.
"I'm not going back home," Gibbs tells his partner, explaining that he feels a "sense of peace" that had eluded him since the deaths of his wife and daughter that he was "not ready to let go."
Article continues below advertisement
Gibbs then bids McGee an emotional goodbye: "I could not have hoped for anyone better to watch my back for the past 18 years than you, Tim."
Now, Harmon's NCIS costars are speaking out — and revealing Harmon has played both mentor and friend to them all. They affectionately call him "Papa Smurf" and "Silver Fox."
"I think both of [those nicknames] are dorky!" the actor laughed. Still, it's a measure of how much Harmon's fellow actors love working for — and with — him, as they have for the last two decades.
Murray said his TV boss is "number one." "We wouldn't be here ... if it wasn't for Harmon," Murray said. "Harmon is a very special individual."
Article continues below advertisement
Harmon has starred in the hit CBS series since the very first episode. Back then, Murray was cast as a recurring character, but his part turned into a main role in season 2.
"Mark is a shining example of the way it should be done," Murray added. "He's incredibly grounded, works hard and knows that family counts most. He's a real actor. He goes for the realness of it, the truth of it, you know. That's what we all strive to do as actors. Boy, is he good at it!"
On their last show together, McGee has to leave Gibbs in Alaska. After hugging, Gibbs says, "I love you, man," and McGee replies, "I love you, too. Promise me you'll be okay." Gibbs says, "I already am."
Cote de Pablo, who plays Ziva David, has shared a special bond with Harmon. "He's always been a father figure to me. Obviously, Ziva and Gibbs have that but Cote and Mark have that, too!" she gushed. "We went through something incredible years of working closely. Our relation- ship was forged in fire!'
de Pablo joined the NCIS team after Sasha Alexander's Kate Todd died two seasons in. She left the series and Ziva was apparently killed off-screen in season 13 but returned at the end of season 16 — brought back from the grave! "And Mark and I picked up right where we left off!" de Pablo says. "He's a pretty humble man. He does a lot for this show that he will never actually say he does, but we all know [it] … and we love him for it."
Article continues below advertisement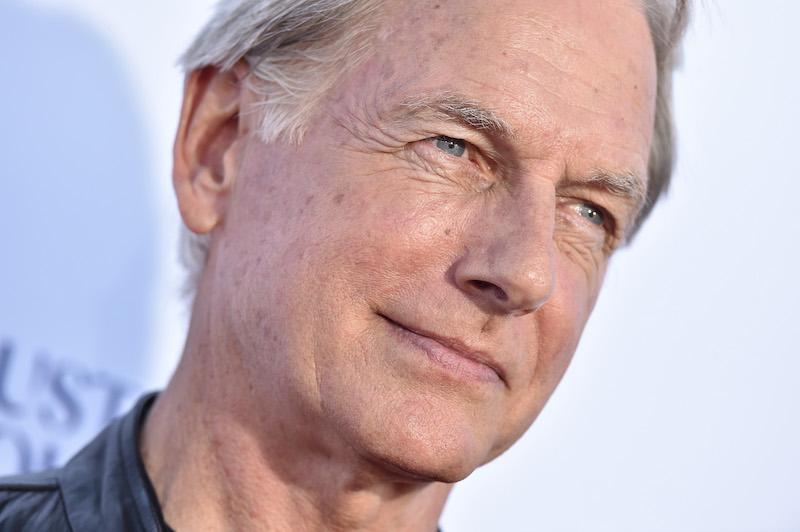 Wilmer Valderrama, who plays Special Agent Nicholas Torres, joined NCIS in its 14th season in 2016. Gibbs became the father Torres never had, and both actors grew close. Valderrama says he's a huge Harmon fan, adding that he's "someone that leads with kindness and his energy is beautiful."
Rocky Carroll, who plays NCIS director Leon Vance, joined the cast in 2008, reuniting with his former Chicago Hope costar.
Article continues below advertisement
He said Harmon is the "ultimate collaborator," and, "We just have fun going back and forth."
David McCallum is also a big fan. He has played medical examiner Dr. Donald "Ducky" Mallard since NCIS was spun off from JAG in 2003 and calls the show his "Rock of Gibraltar"— mainly due to Harmon.
And the feeling is mutual! Harmon said, "I'll always remember David McCallum. And I thought that from day one here, because I thought how fortunate this entire cast, whoever it is, is lucky enough to work with him and watch his work ethic every day. And take from his experience, what he's had in this industry, for a number of years, in different shows."
Article continues below advertisement
McCallum has limited his appearances since season 15 in order to spend more time with his wife, Katherine, and family. But he was there on Gibbs' last day, and tried to talk him out of his move to Alaska. But Gibbs wouldn't budge on his decision, and at the end, the two men hugged, and Gibbs told Ducky, "You are a great friend."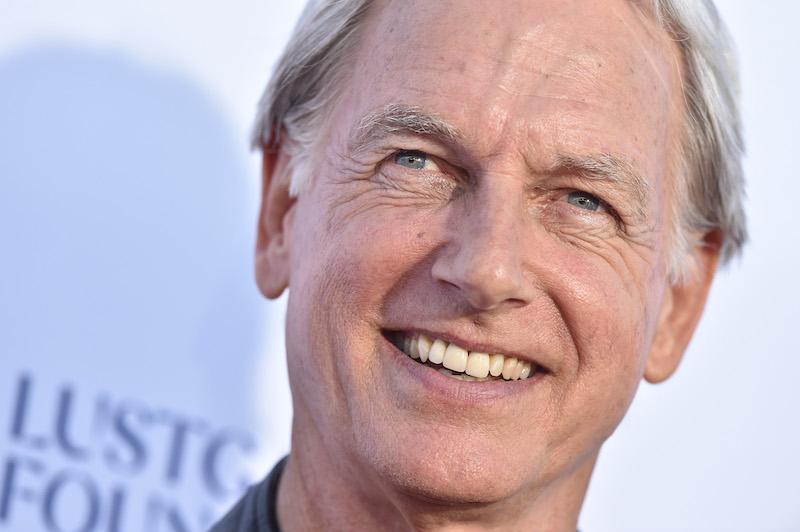 Article continues below advertisement
Actor Michael Weatherly, who left NCIS in 2016 to star in his own CBS series, Bull, also has nothing but praise for Harmon. "Mark is a very old-fashioned, old school gentleman, and I've learned a great deal at his side," said Weatherly, who played Special Agent Anthony DiNozzo.
When Weatherly left to launch Bull, he said, "I look to the future with, you know, taking a lot of that Mark Harmon wisdom with me."
Viewers said goodbye to Pauley Perrette, who played forensic specialist Abby Sciuto, at the end of season 15 amid talk of tensions with Harmon. But for the most part, it's been a love fest! Mark — who landed his first acting role in 1973 and earned heartthrob status in the '80s series St. Elsewhere — even got choked up when talking about his costars. "They all like each other, and we don't act that," he said. "It's a remarkable place. I can talk about it all day. But this is a rare occurrence."
Article continues below advertisement
Never miss a story — sign up for the OK! newsletter to stay up-to-date on the best of what OK! has to offer. It's gossip too good to wait for!
Harmon, who's been wed to actress Pam Dawber since 1987, is now reportedly planning to concentrate on home life by puttering around doing carpentry and escaping to the open skies of their Montana ranch to enjoy the beauty of nature. The couple have two grown sons, Sean and Ty.
Hopefully, we'll be seeing more of Gibbs in the future! Steven D. Binder, executive producer of NCIS, added, "So regarding the future of Gibbs, as longtime fans of the show may have noticed over the years ... never count Leroy Jethro Gibbs out."
But fans are dubious about the character's return. Gibbs' boat — which he famously built for years in his basement — was named after one of his many rules, Rule 91: "When you walk away, don't look back."