NEWS
Reps Matt Gaetz & Jim Jordan Ask For Hearing On Conservatorships After 'Framing Britney Spears' Documentary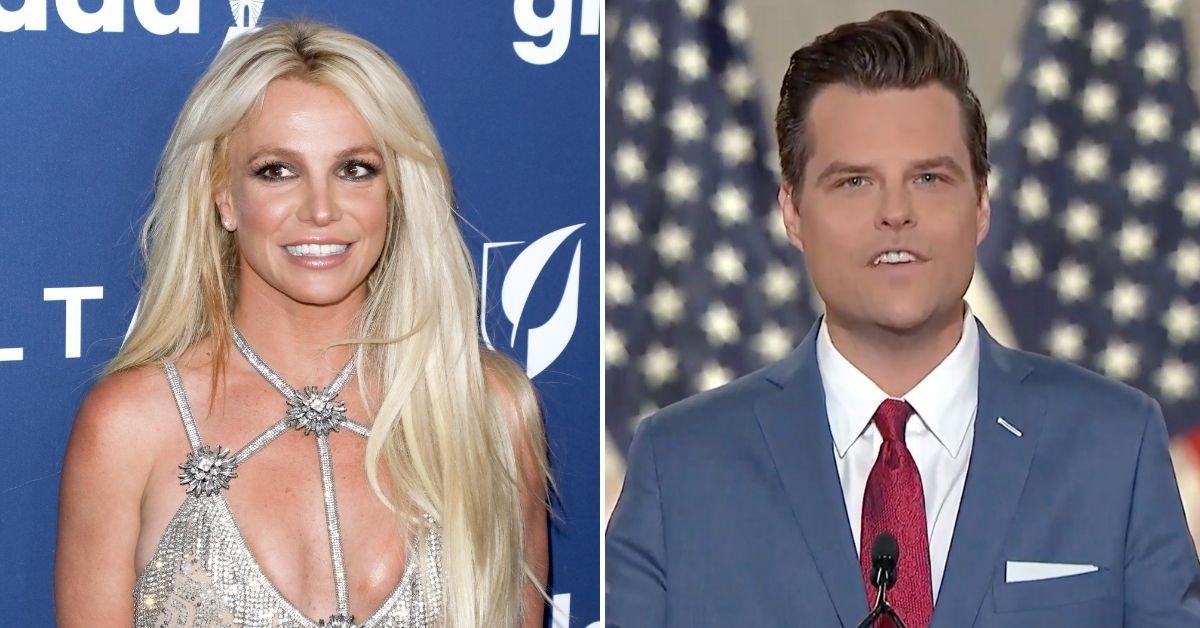 #FreeBritney may just make its way to Congress! Representative Matt Gaetz reportedly requested that the House Judiciary Committee holds a hearing on court-ordered conservatorships — which is what Britney Spears has been under since 2008.
While Gaetz is a big supporter of former president Donald Trump, he seemingly doubles as a fan of the "Womanizer" singer.
Article continues below advertisement
Article continues below advertisement
"In recent years, there has been growing public concern about the use of conservatorships to effectively deprive individuals of personal freedoms at the behest of others through the manipulation of the courts.
"The most striking example is perhaps the case of multi-platinum performing artist Britney Spears."
The pair said that the circumstances that Spears found herself in the conservatorship are "in dispute" and that there was allegedly questionable motives and legal tactics by her father, Jamie Spears, who is her co-conservator.
Gaetz and Jordan also cited that Spears' attorney noted in court hearings that the "Toxic" singer is said to be afraid of her father and will not perform again if he remains in control of her career.
Article continues below advertisement
Jamie is still his daughter's co-conservator, but Bessemer Trust was appointed co-conservator over the pop icon's estate.
"Ms. Spears is not alone. There are countless other American's unjustly stripped of their freedoms by others with little recourse," they added with reference to a Long Island man called Daniel Gross, who was "locked in a Connecticut nursing home for 10 months despite his plea for release," after he was placed in a conservatorship.
Article continues below advertisement
Article continues below advertisement
"At that time, Britney requested in court papers that her father be the sole conservator of her estate. Her Conservatorship of the Person is not managed by her father but by a private professional fiduciary."
This comes after the release of the Framing Britney Spears documentary, which covered the blonde beauty's early career and conservatorship, last month.