COUPLES
Megan Fox & Fiancé Machine Gun Kelly 'Haven't Split,' Receiving 'Professional Help' To Save Their Relationship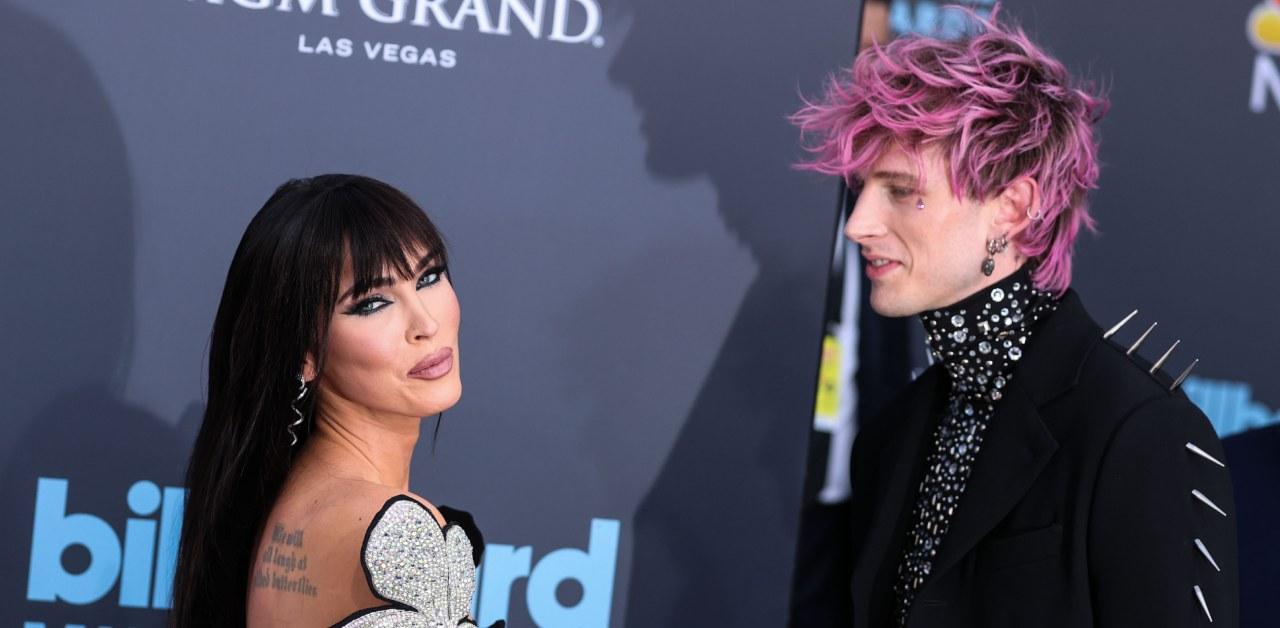 You can't extinguish these twin flames. Despite Megan Fox and fiancé Machine Gun Kelly sparking tons of breakup rumors over the past week, a source close to the pair insisted they "haven't split" and are "working through their issues."
"Megan is still upset but is not giving up on their relationship. He feels the same way," the insider dished to a news outlet. "They are getting professional help because they want things to work out."
Article continues below advertisement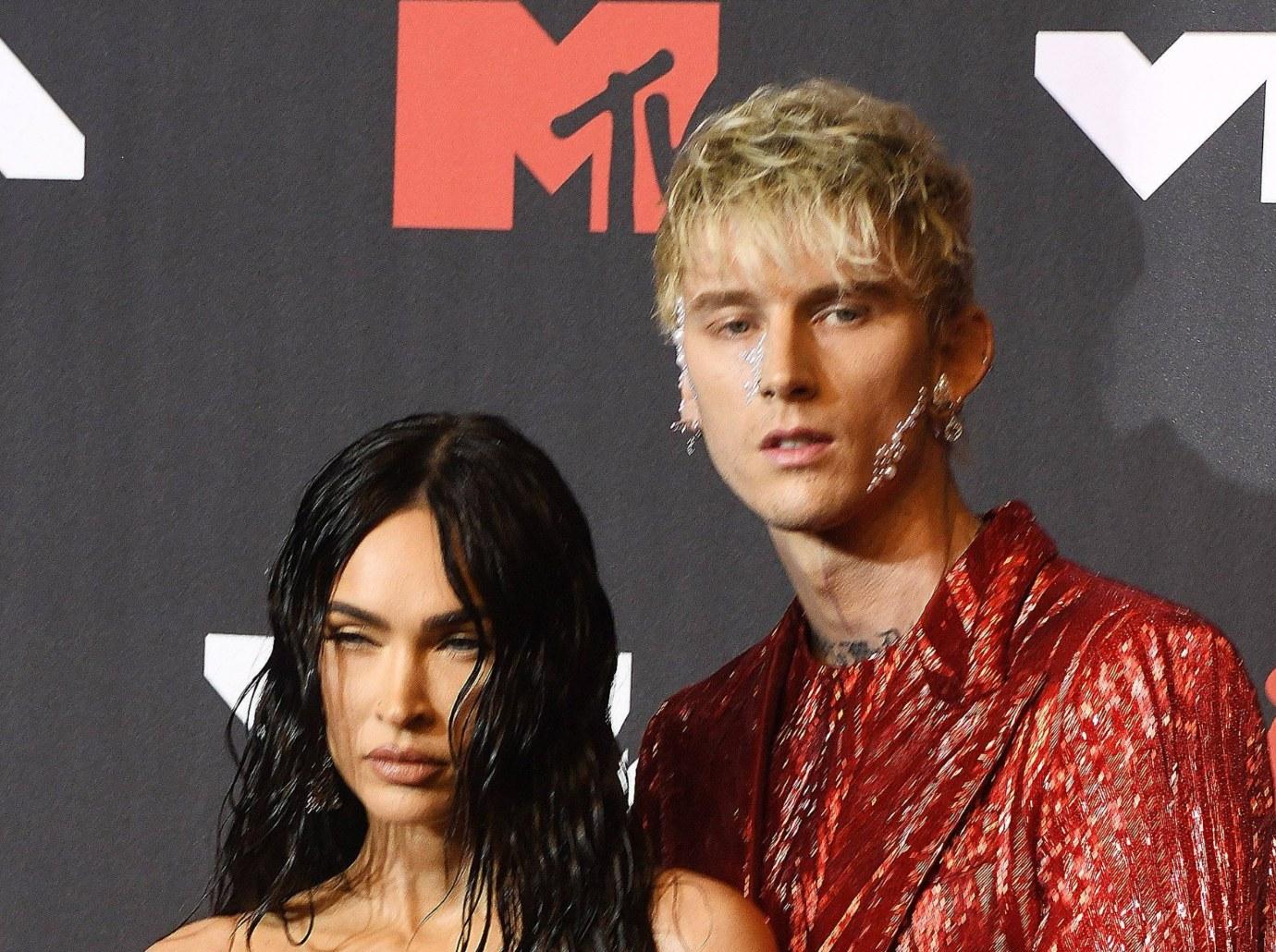 The drama started over Super Bowl weekend when the actress, 36, deleted all traces of the "Bloody Valentine" crooner from her Instagram. She then shared a photo of herself captioned with Beyoncé's lyrics of "You can taste the dishonesty / it's all over your breath."
When a fan made an assumption that MGK cheated on her with his guitarist Sophie Lloyd, Fox quipped back, "Maybe I got with Sophie."
Article continues below advertisement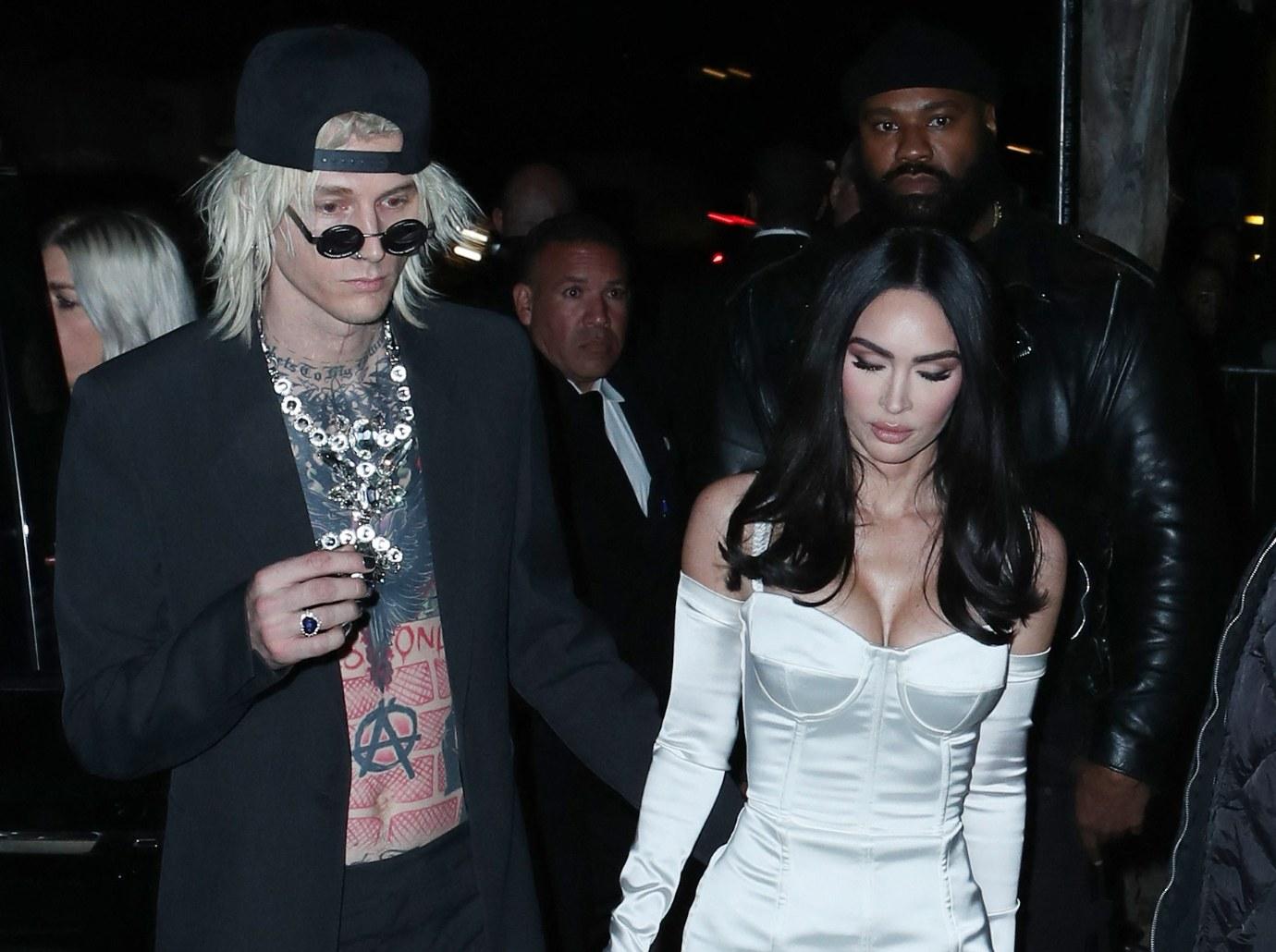 However, Lloyd's team spoke out and debunked the gossip.
"Sophie Lloyd is a professional, accomplished musician who has been needlessly dragged into the media based off of meritless accusations made by social media," the message read. "Any suggestion that she has ever acted in an unprofessional manner or stepped out of her relationship are untrue. It's disrespectful to her as a female artist and poor journalism and social commentary to be reporting anything else."
Article continues below advertisement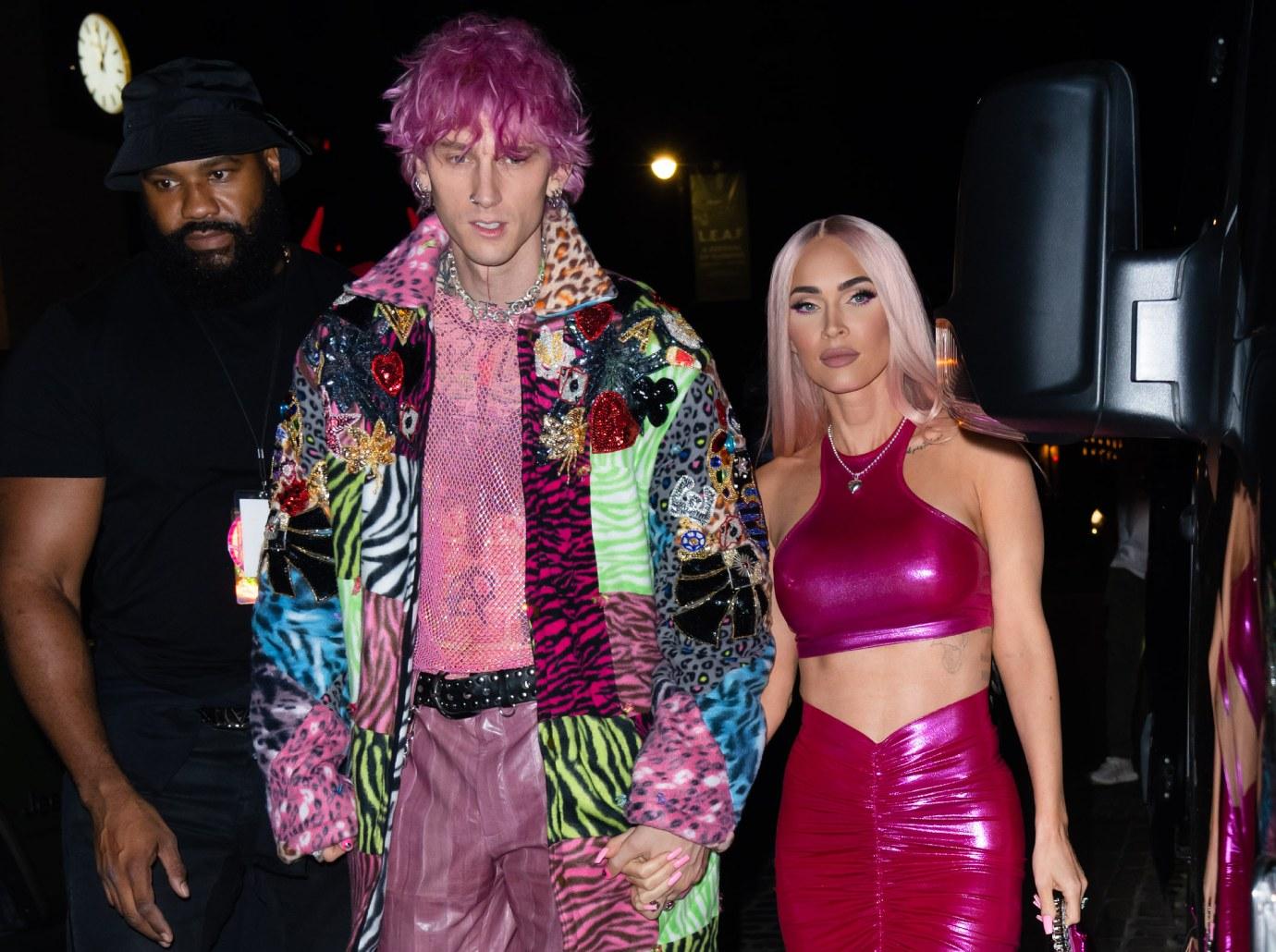 Fox deleted her social media account amid the chaos, but more sources began to give insight into what prompted her cryptic post.
One source claimed they had such a "serious" fight that the bombshell took her ring off, and even though they hadn't ended their engagement, she allegedly stopped speaking to the singer for a few days.
The twosome was then spotted at couples therapy on Monday, February 13, and on Valentine's Day, they were pictured in the same car after leaving his Los Angeles home.
Article continues below advertisement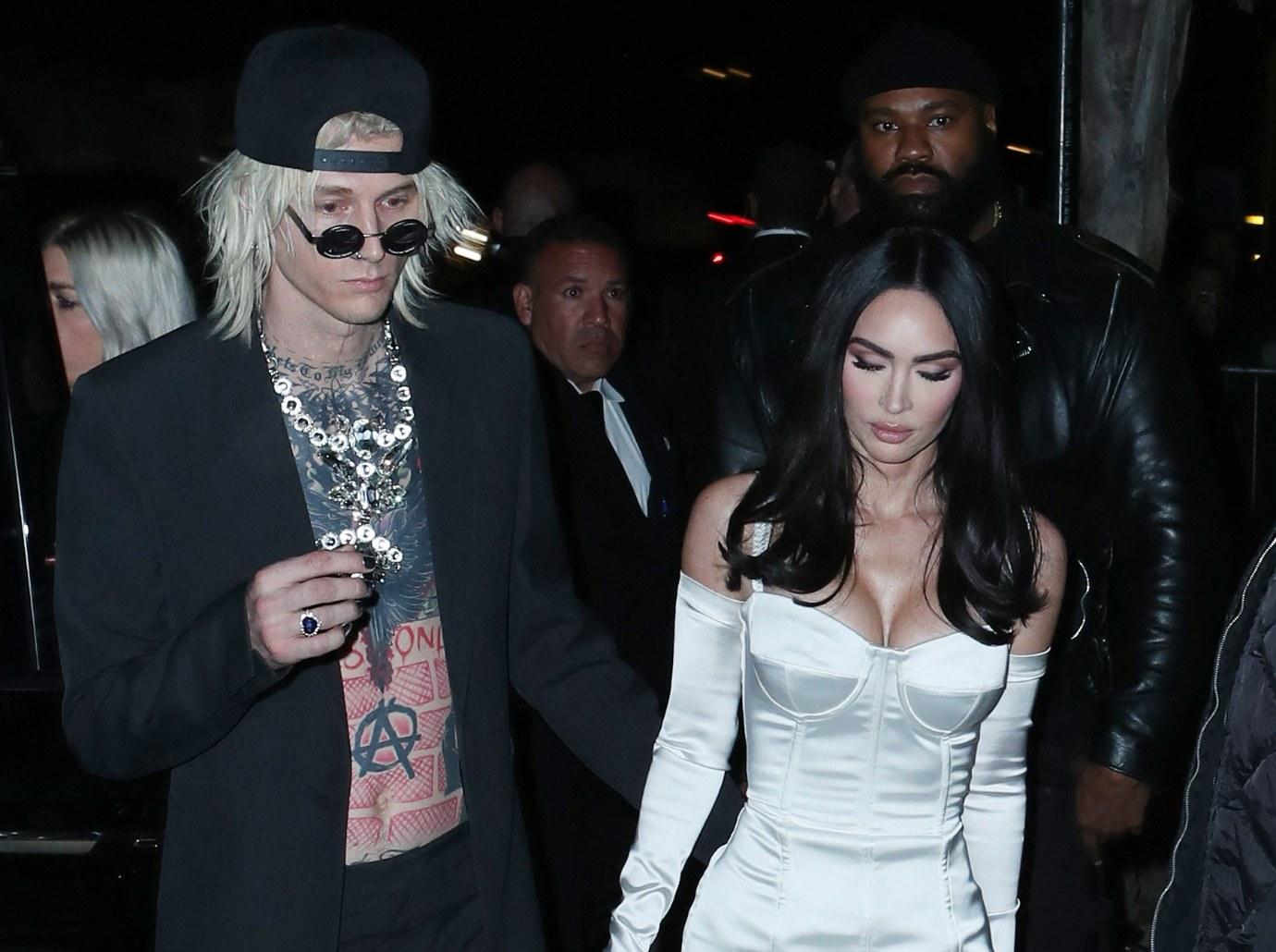 "She is with him because she believes it's a long-term relationship. She isn't just gonna give up on their relationship," an additional confidante claimed of how the New Girl alum is handling the situation. "There are trust issues and this causes conflicts right now. Megan is taking one day at a time."
People reported on the pair trying to work through their problems.