NEWS
Meghan King Posts A Slew Of Thirst Traps Showing Off Boob Job — See Photos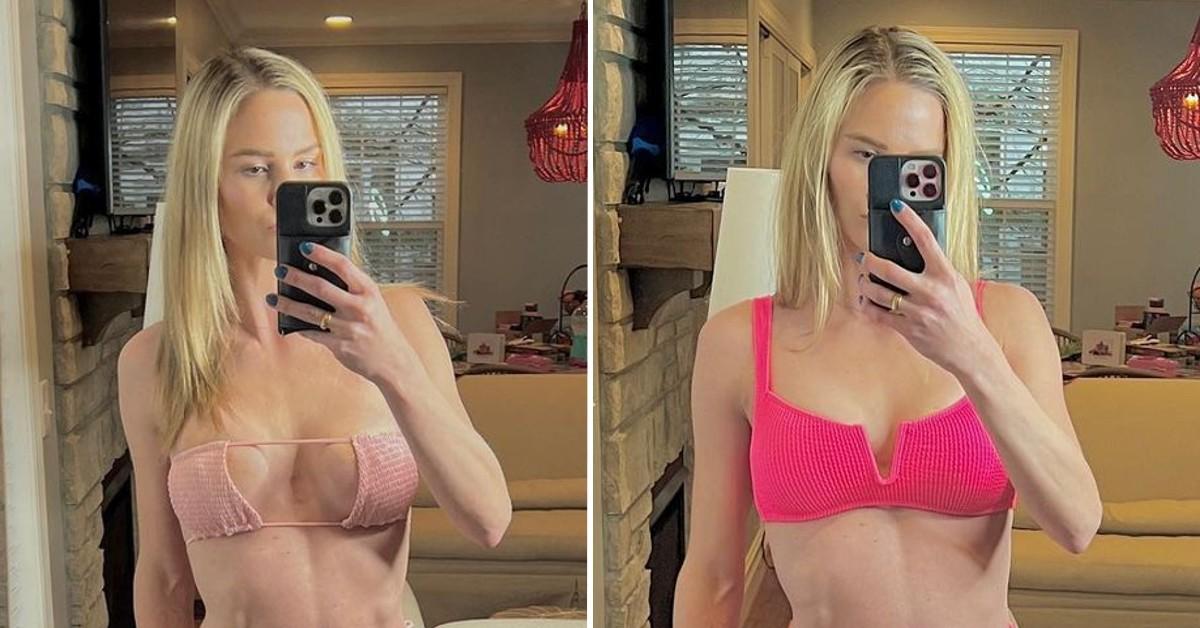 Meghan King showed off her boob job results when she posted a slew of thirst traps on Wednesday, January 18.
Article continues below advertisement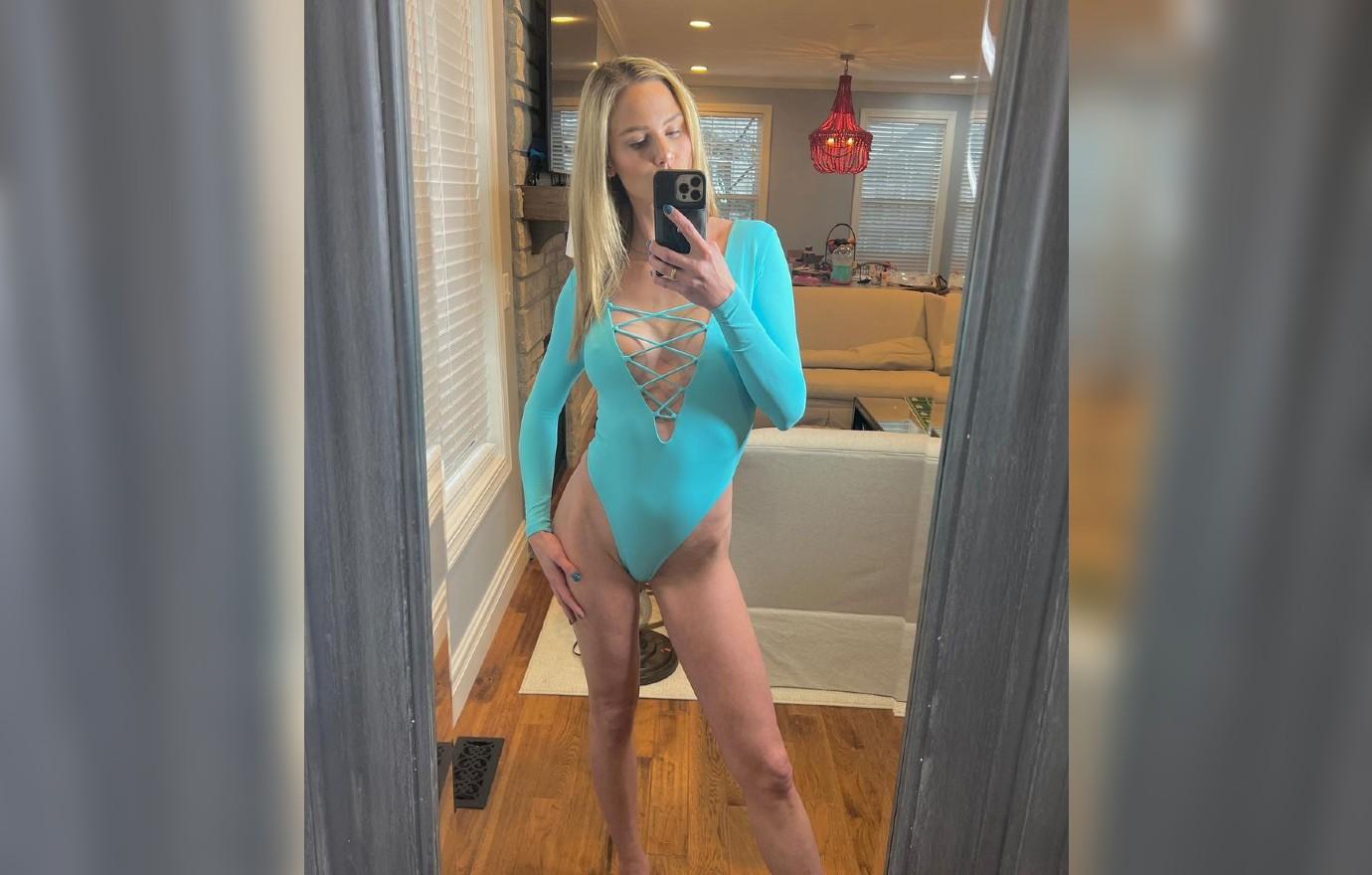 "I guess it's easier to stay true to my #filterfree2023 commitment when I recently made some surgical and non-surgical 'filter' adjustments @cosmeticare_ with Dr Niccole. I've always been outspoken about any enhancements I've had (this time I wanted the fullness in my breasts back and a little cleavage, and since I was under anesthesia I opted to tweak the tip of my nose for a minor adjustment.) My chest is so wide so it always made me feel masculine on the outside but I felt so feminine on the inside and so decided to do this thing called 'cosmetic enhancing' 😉," the 38-year-old captioned some selfies via Instagram.
Article continues below advertisement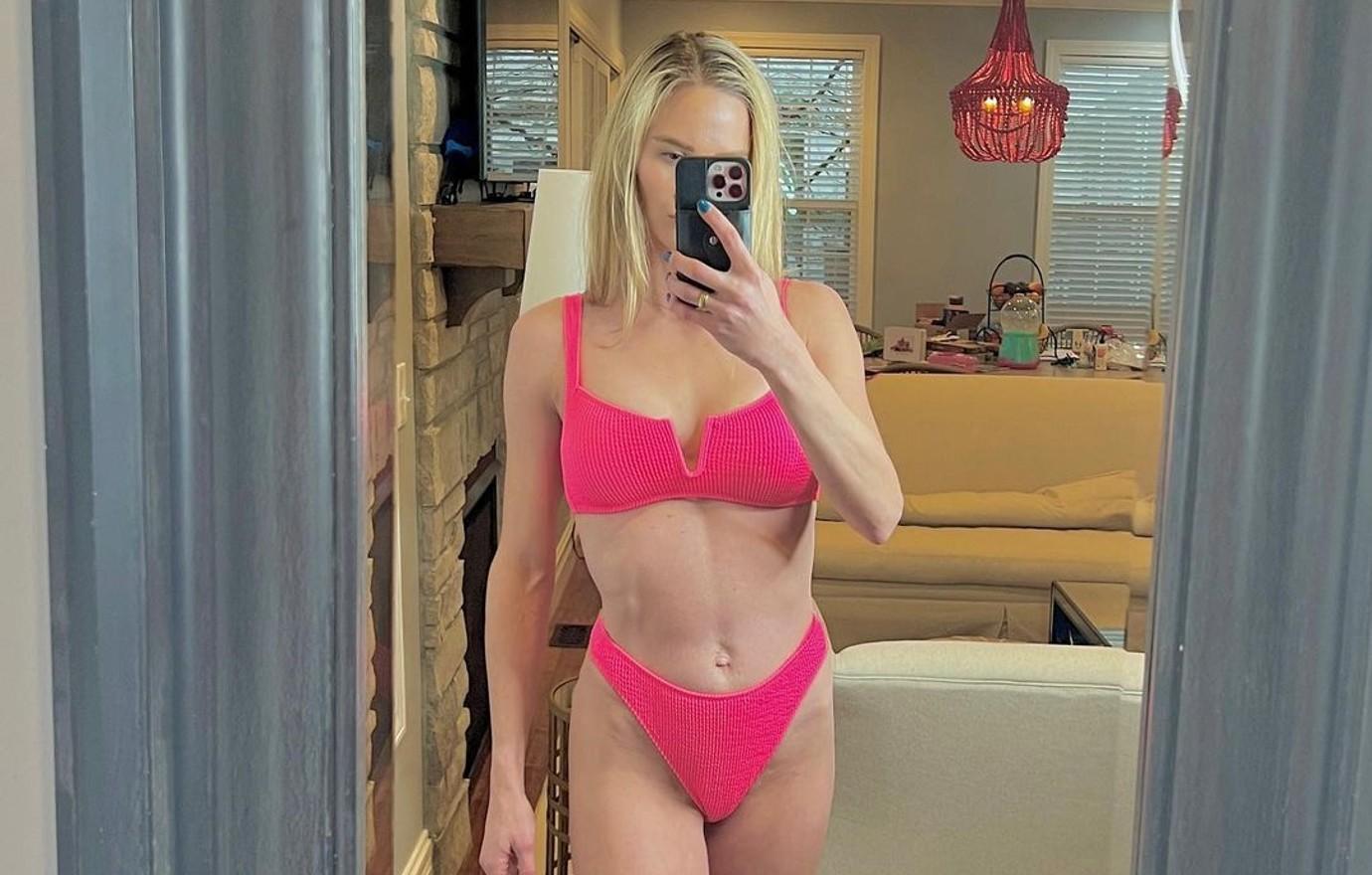 The blonde beauty shared why she felt the need to post the pictures in the first place.
"I ask myself if that aligns with the message of authenticity I want to always send and my answer is, yes, I think it does. Because living authentically doesn't have to make sense to others, my mind is allowed to change and I'm allowed to change. I like feeling confident but I'm my biggest critic. I'd love to look at my body and say, 'Wow, you're beautiful just the way you are,' and now, with the help of a breast implant exchange, a teeny rhino, and some Sculptra to keep my face plump, I do. Plus look at that body! Can you believe it bore 3 kids and gained 70 lbs? Check out that hernia! I earned that! Diastasis! Shall we compare birth stories?!——- The point is not that we judge one another for supposed inconsistencies, but celebrate their authenticity to themself. YOU. ME. We are our OWN bosses, we run our OWN shows, and we report to OURSELVES. (Behind the scenes and more on this in my IG subscription)," she continued.
Article continues below advertisement
Of course, people loved how happy the star looked. One person wrote, "You look great 👏," while another said, "You look amazing!! 🔥🔥🔥."
A third person added, "Looks great sweetie ❤️."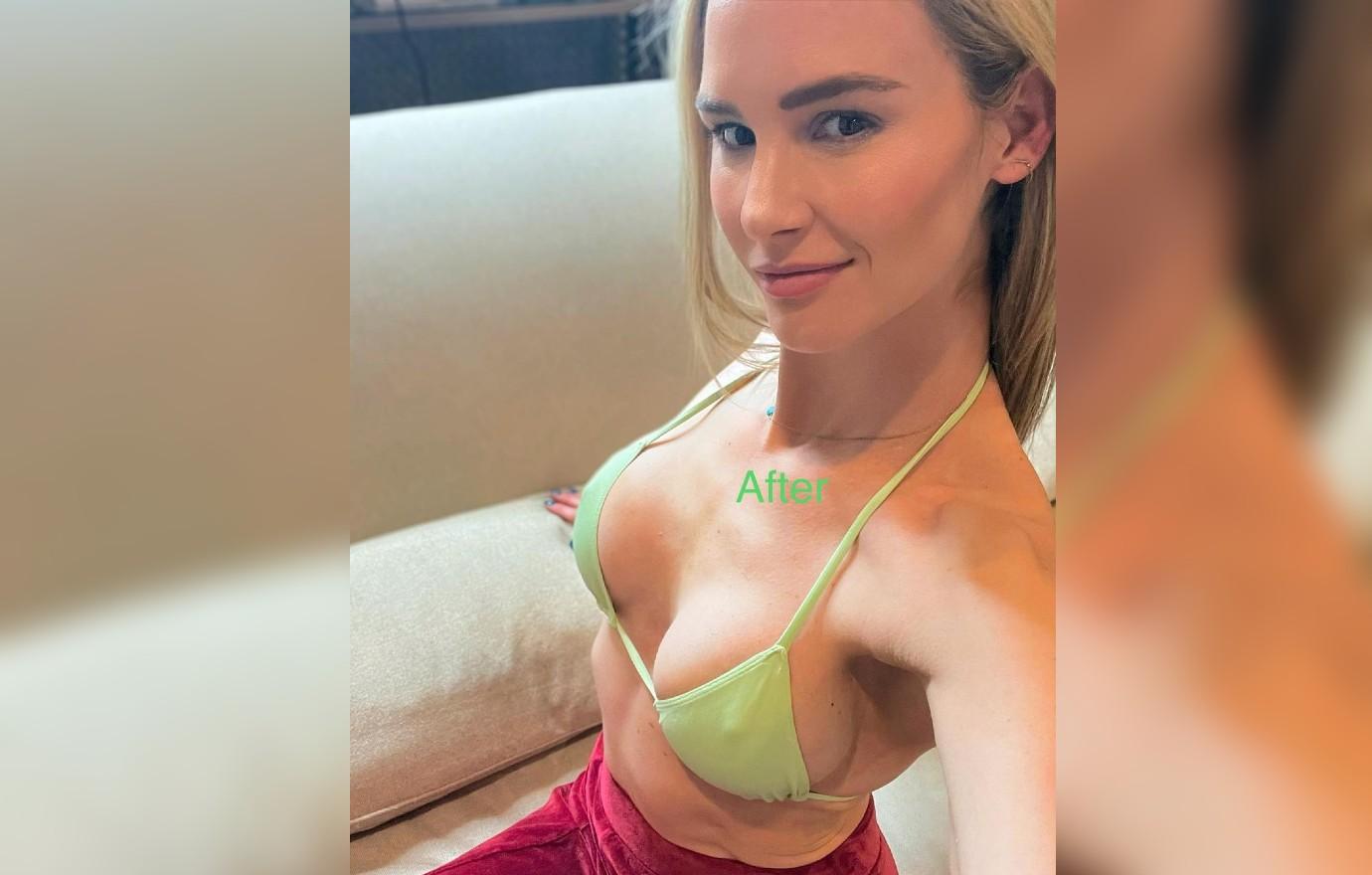 Article continues below advertisement
As OK! previously reported, the former reality star, who shares daughter Aspen, 6, and twin sons Hart and Hayes, 4, with ex Jim Edmonds, confirmed she went under the knife in October 2022.
"I did it for me and I feel good," she wrote.
Article continues below advertisement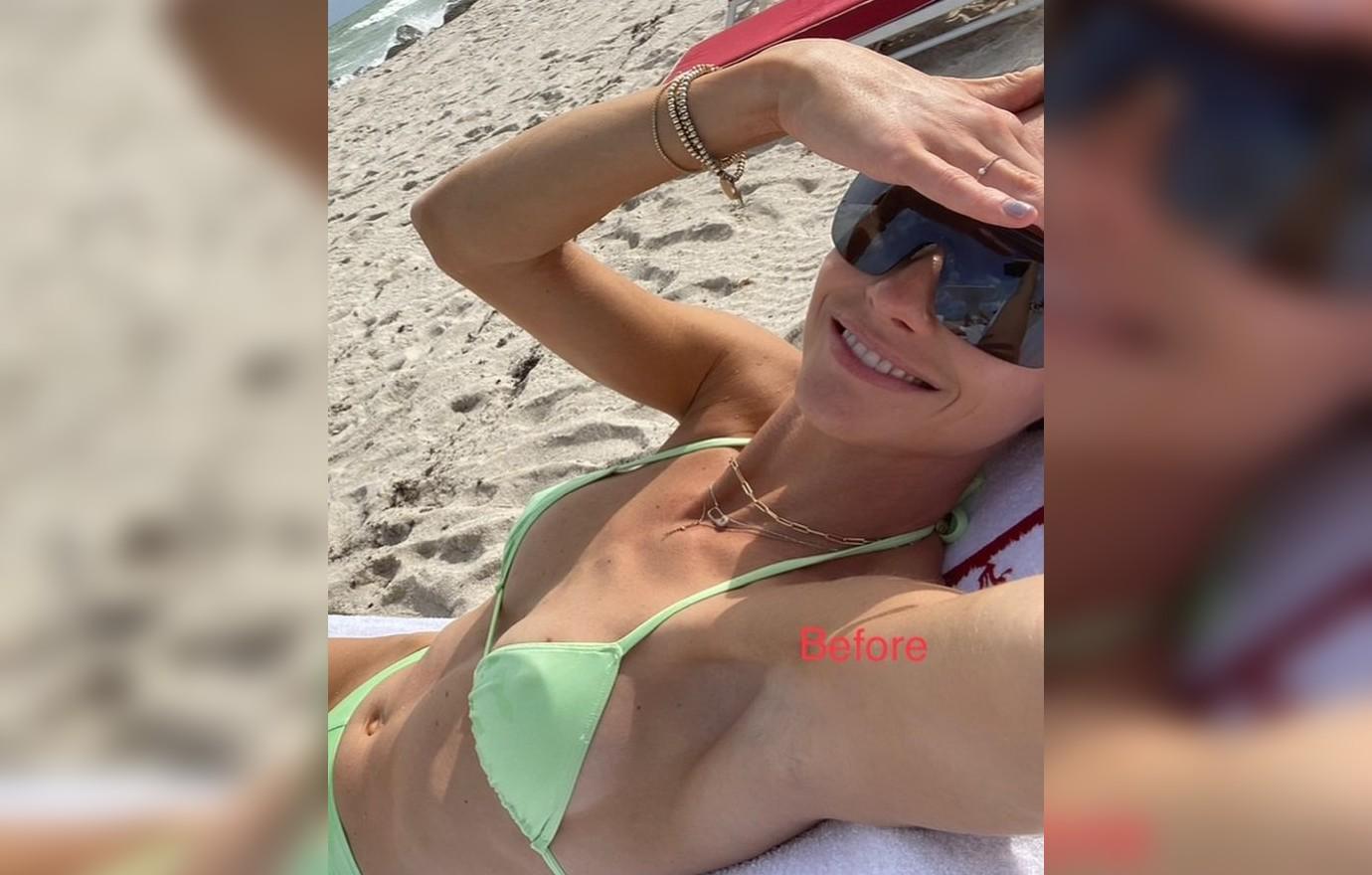 Article continues below advertisement
Meanwhile, King's post comes on the same day her ex spoke out about the rumors he cheated on her during their five-year marriage.
"It's sad for the kids," Edmonds admitted of their tension. "But I try to just stay neutral and pretend that everything's fine."