ROYALS
Throwing Shade? Meghan Markle 'Surprised' By Kate Middleton's 'Formality' Behind Closed Doors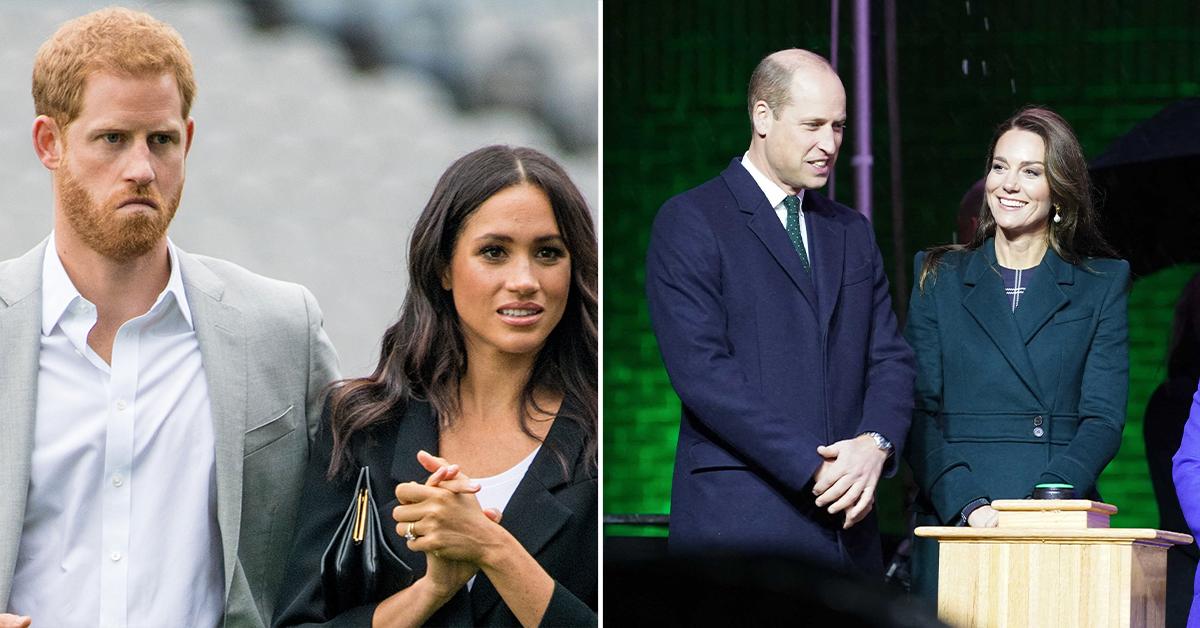 Article continues below advertisement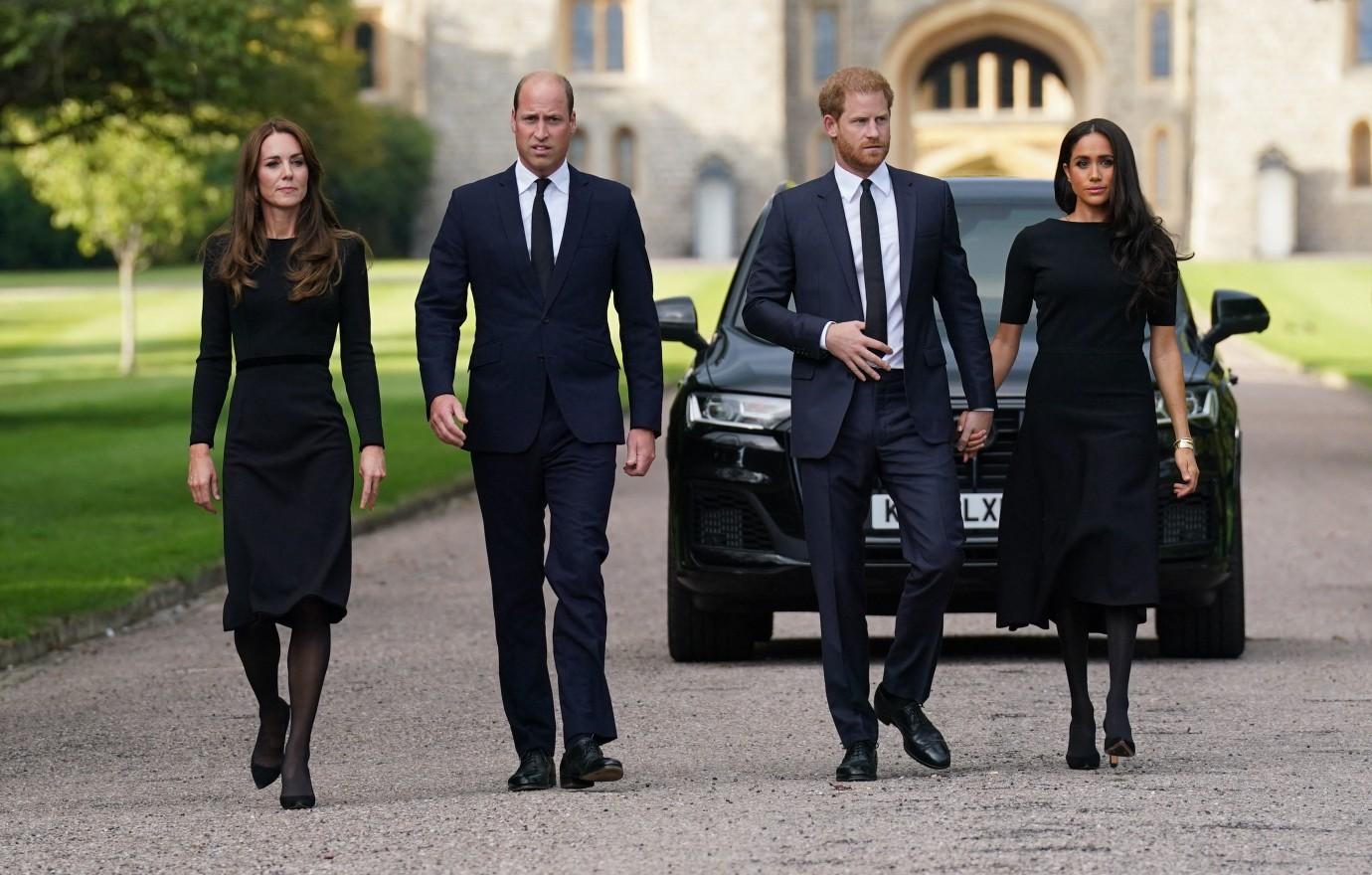 "I was a hugger and have always been a hugger. I didn't realize that that was really jarring for a lot of Brits," Meghan — who was born and raised in California — said of her first meeting with Kate.
"I guess I started to understand very quickly that the formality on the outside, carried through on the inside," the former Suits actress admitted of getting to know the Princess of Wales, Prince William and the rest of the royal family.
Article continues below advertisement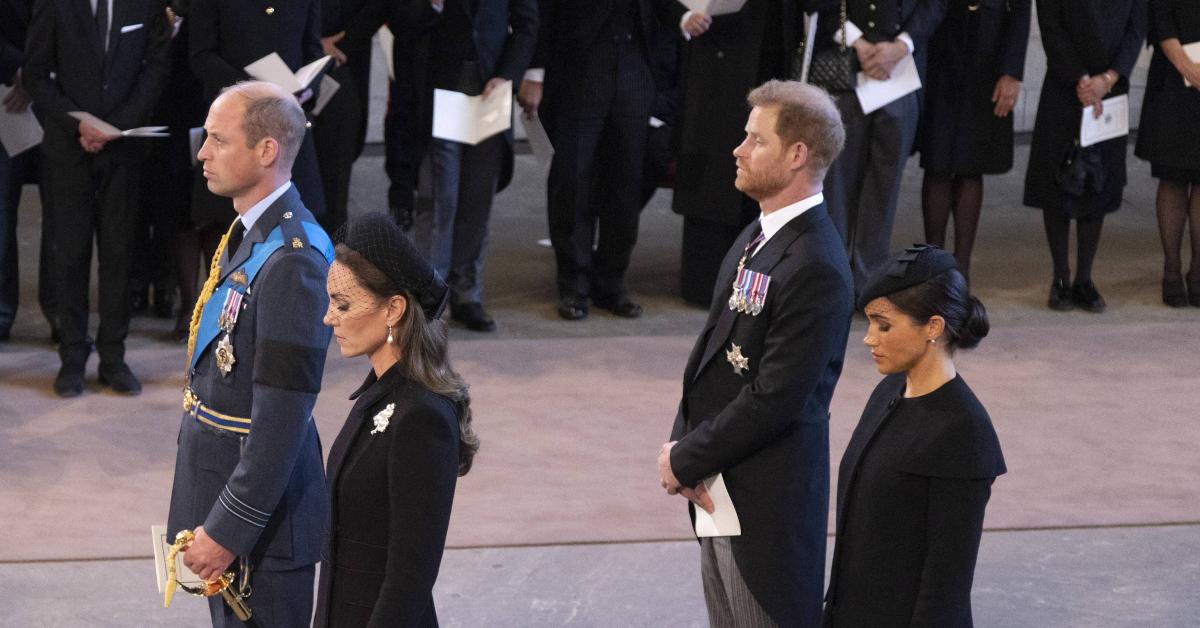 Meghan admitted her preconceived notions may have led her to disappointment with her soon-to-be family's attitude of public and private life.
"There is a forward-facing way of being, and then you close the door and you are like, 'Oh, great. We can relax now.' But that formality carries over on both sides. And that was surprising to me," the mother-of-two said.
Article continues below advertisement
"It's so funny when I look back now because now I know so much," Meghan recalled of her journey to becoming a royal, noting she was "so glad I didn't then because I could just authentically be myself without so much preparedness."
MEGHAN MARKLE BLASTS HALF-SISTER SAMANTHA MARKLE IN NETFLIX DOCUSERIES: 'I DON'T KNOW YOUR MIDDLE NAME'
The former Deal or No Deal briefcase holder also found this dynamic difficult when meeting the late Queen Elizabeth II for the first time. "My grandmother was the first senior member of the royal family that Meghan met," the Duke of Sussex said of his grandmother meeting his future wife. "[Meghan] had no idea what it all consisted of. It was a bit of a shock to the system for her."
"I mean, it's surreal. I didn't know I was going to meet her until moments before," Meghan spilled.