NEWS
Meri Brown Declares You Need To 'Run Toward The Storm' As Child Abuse Allegations Mount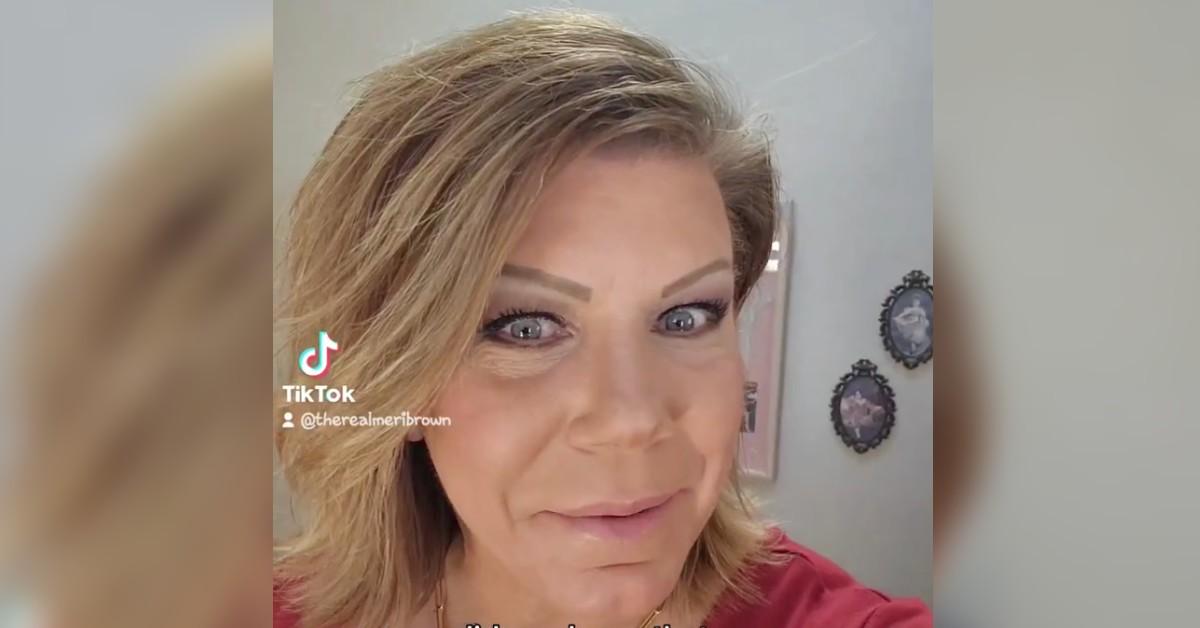 Meri Brown knows that in order to get through hardships, one has to simply push through.
As child abuse accusations continue to mount against the Sister Wives star, she took to Instagram to subtly address how she deals with coming under fire.
Article continues below advertisement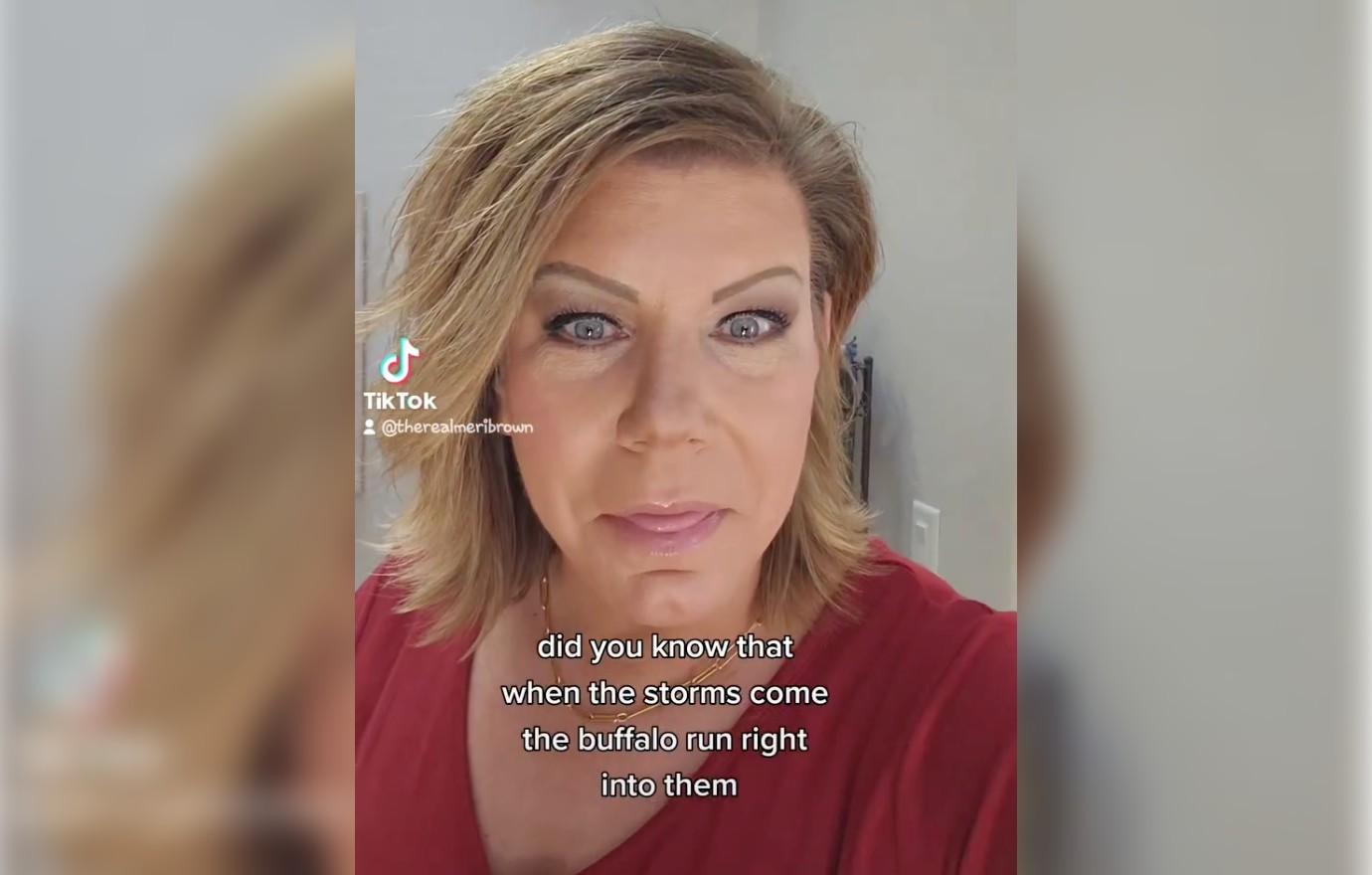 Meri drew the life lesson from a comparison of Buffalos and humans, sharing in a TikTok she reposted to Instagram on Friday, February 10: "Did you know that when the storms come, the buffalo run right into them. They do this because as a species, the buffalo know instinctively that if they run through the storm, they're gonna get through it faster than if they run away from it."
"So life tip from the buffalo: Just face that storm. Run through it. Face it head on. You're going to get through it a lot faster," she concluded, captioning the video: "Run toward the storm, not away from it!"
Article continues below advertisement
Time will tell whether Meri will face her own storm head on following multiple claims from Christine and Kody Brown's kids that the patriarch's first wife was cruel to them growing up.
"Meri was not nice," Paedon declared last month during a YouTube live. He added that "abrasive and kind of mean are not strong enough words" to describe "what Meri was to a few of us children specifically," claiming that the ill treatment went past "verbal."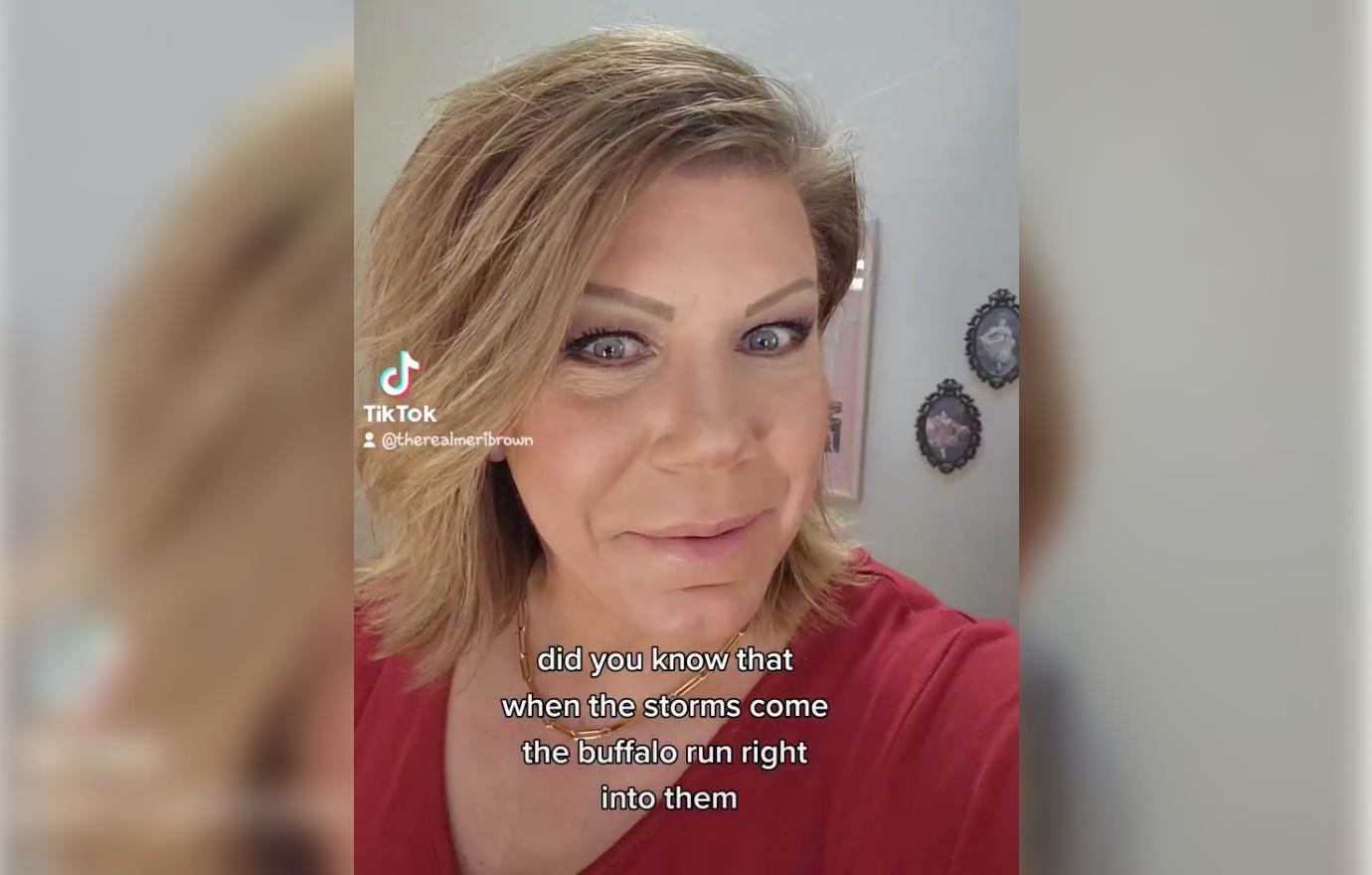 Article continues below advertisement
After he insisted, "we were never safe around her," his sister Gwendlyn doubled down on her brother's claims, saying Meri "was scary as a kid." Though the mother-of-one never "attacked" her, the 21-year-old alleged she saw Meri get "violent" with Mykelti "once."
Mykelti then weighed in on the drama, confessing that while she didn't remember Meri ever laying a hand on her, "she was very emotionally and verbally abusive to all of us when we were younger."
Never miss a story — sign up for the OK! newsletter to stay up-to-date on the best of what OK! has to offer. It's gossip too good to wait for!
Article continues below advertisement
The mother-of-three — who shares Avalon, Archer and Ace with husband Tony Padron — revealed she and Meri are now "cordial," but she will never be a part of her nor her own family's lives.
Mykelti candidly added that she doesn't believe Meri is a "terrible person," but she also doesn't consider her a "nice person."