Mila Kunis & Ashton Kutcher Reveal Children's Bathing Routine: 'If You Can See The Dirt On Them, Clean Them'
Article continues below advertisement
The Hollywood couple — who share daughter Wyatt Isabelle, 6, and son Dimitri Portwood, 4 — revealed they don't bathe their kids with soap everyday, explaining they only wash their kiddos when they see dirt on them.
"Here's the thing: If you can see the dirt on them, clean them. Otherwise, there's no point," the No Strings Attached actor insisted during his and Kunis' appearance on Dax Shepard's "Armchair Expert" podcast.
Article continues below advertisement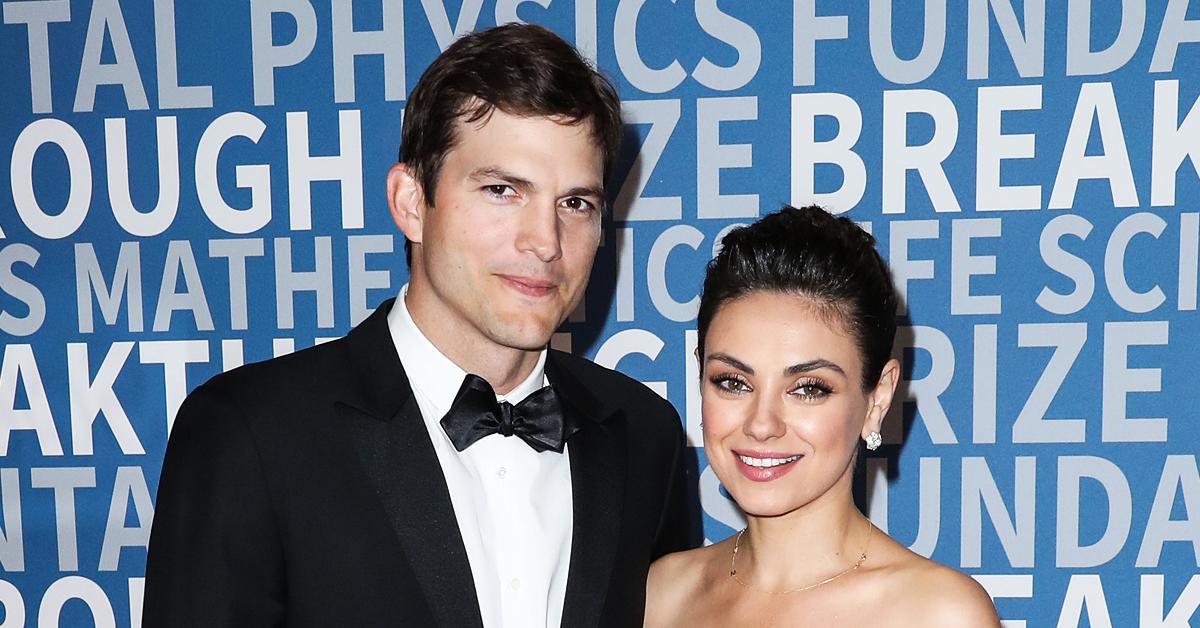 The subject arose when Shepard and cohost Monica Padman brought up how frequently they shower. The Parenthood alum, 46, advised Padman to not use soap everyday, explaining she "should not be getting rid of the natural oil on your skin with a bar of soap every day" and instead only wash with water — Kunis, 37, and Kutcher, 43, agreed with Shepard.
Article continues below advertisement
Padman, 33, was shocked she was in the "minority" when it came to washing her whole body in the shower, as she asked Shepard and their guests: "Who taught you to not wash?"
Article continues below advertisement
Kunis candidly replied: "I didn't have hot water growing up as a child, so I didn't shower much anyway," noting she also won't wash the couple's little ones on a daily basis. "When I had children, I also didn't wash them every day. I wasn't that parent that bathed my newborns — ever."
Shepard shared he and wife Kristen Bell used to bathe daughters Lincoln, 8, and Delta, 6, every day as "part of a nighttime routine." However, the coparents stopped when their children got older, Shepard explained, to which Kunis replied: "That's how we feel about our children."
Article continues below advertisement
According to Mayo Clinic, babies' skin can dry out if they are being bathed too much with soap. The American Academy of Dermatology Association also reported that kids ages 6 to 11 "may not need a daily bath," but they should at least wash themselves once or twice a week.
Article continues below advertisement
When it comes to their own hygiene, Kunis and Kutcher — who starred in That 70s Show together before they wed in 2015 — said they usually only use soap on certain parts of their body. "I wash my armpits and my crotch daily, and nothing else ever," the father-of-two told the podcast hosts, per PEOPLE, of his soap usage. "I got a bar of Lever 2000 that delivers every time. Nothing else."
Meanwhile, the former costars emphasized the importance they place on washing their faces everyday. "I do have a tendency to throw some water on my face after a workout to get all the salts out," Kutcher admitted, as his wife added: "I do wash my face twice a day."