ROYALS
'I Just Blacked Out': Miles Teller Admits He Was Super Nervous To Meet Prince William & Kate Middleton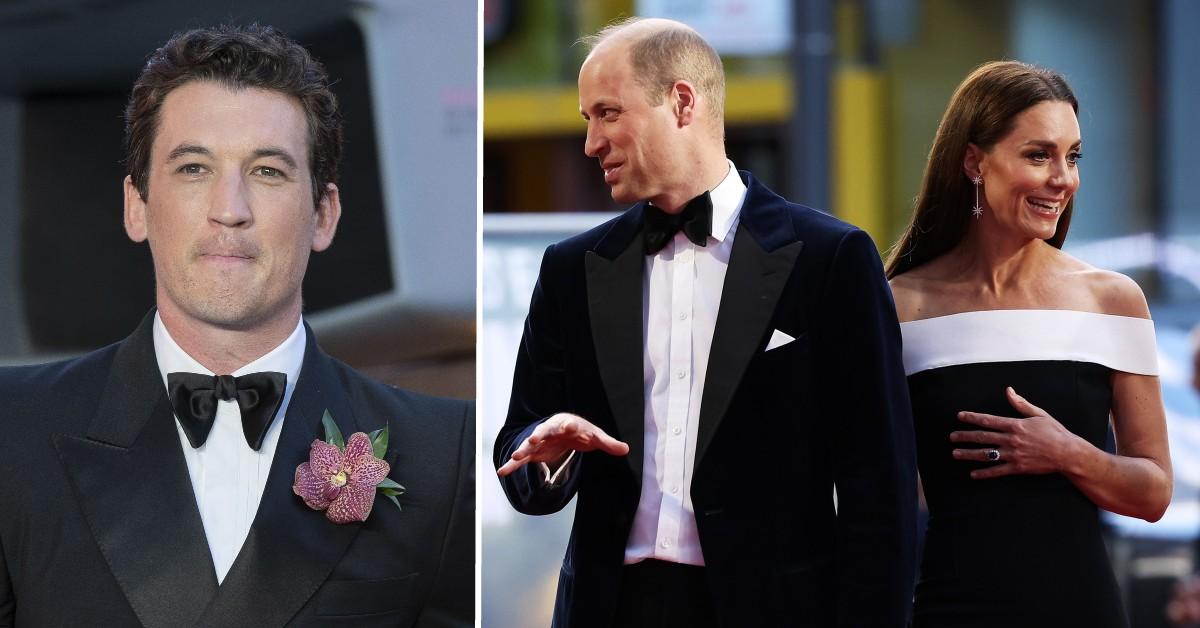 Actor Miles Teller didn't exactly give Kate Middleton and Prince William the royal treatment when he met the pair at the May 19 London premiere of his flick, Top Gun: Maverick.
While on the Wednesday, September 28, episode of The Tonight Show with Jimmy Fallon, the movie star dished on what it was like to interact with the parents-of-three, revealing that he and his costars were given a list of "dos and don'ts" to abide by.
Article continues below advertisement
"There's a lot of etiquette, which deservingly so, and I had a sheet to prep to make sure I didn't mess it up," he explained, then admitting, "Right off the bat, I messed up."
Jimmy Fallon displayed a photo of Teller and William shaking hands, though the actor revealed, "You're not supposed to extend your hand right off the bat unless they do. But I felt the vibe, so I was like, 'I'm going in, I'm going in.'"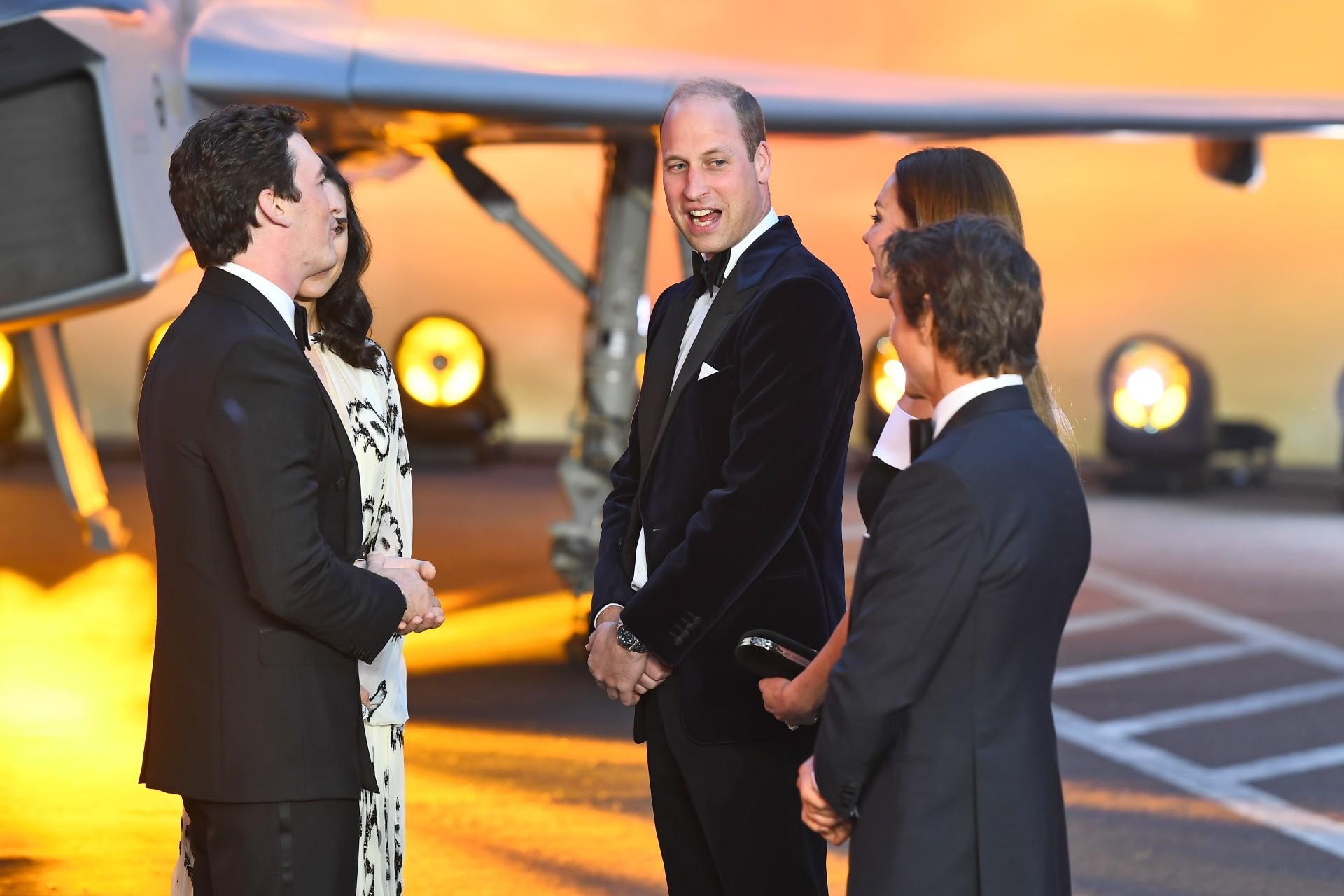 Article continues below advertisement
Despite the mishap, the Divergent star noted that the newly appointed Prince and Princess of Wales "were very disarming."
While the hunk acknowledged that Kate is "beautiful, cordial and regal," his real fangirl moment came when conversing with William. "I was honestly lost in Prince William's eyes ... blue as the bluest ocean," he quipped. "With William, I don't know, I just blacked out. I think he's a lifelong fan now. I was just picking up what he was putting down."
Article continues below advertisement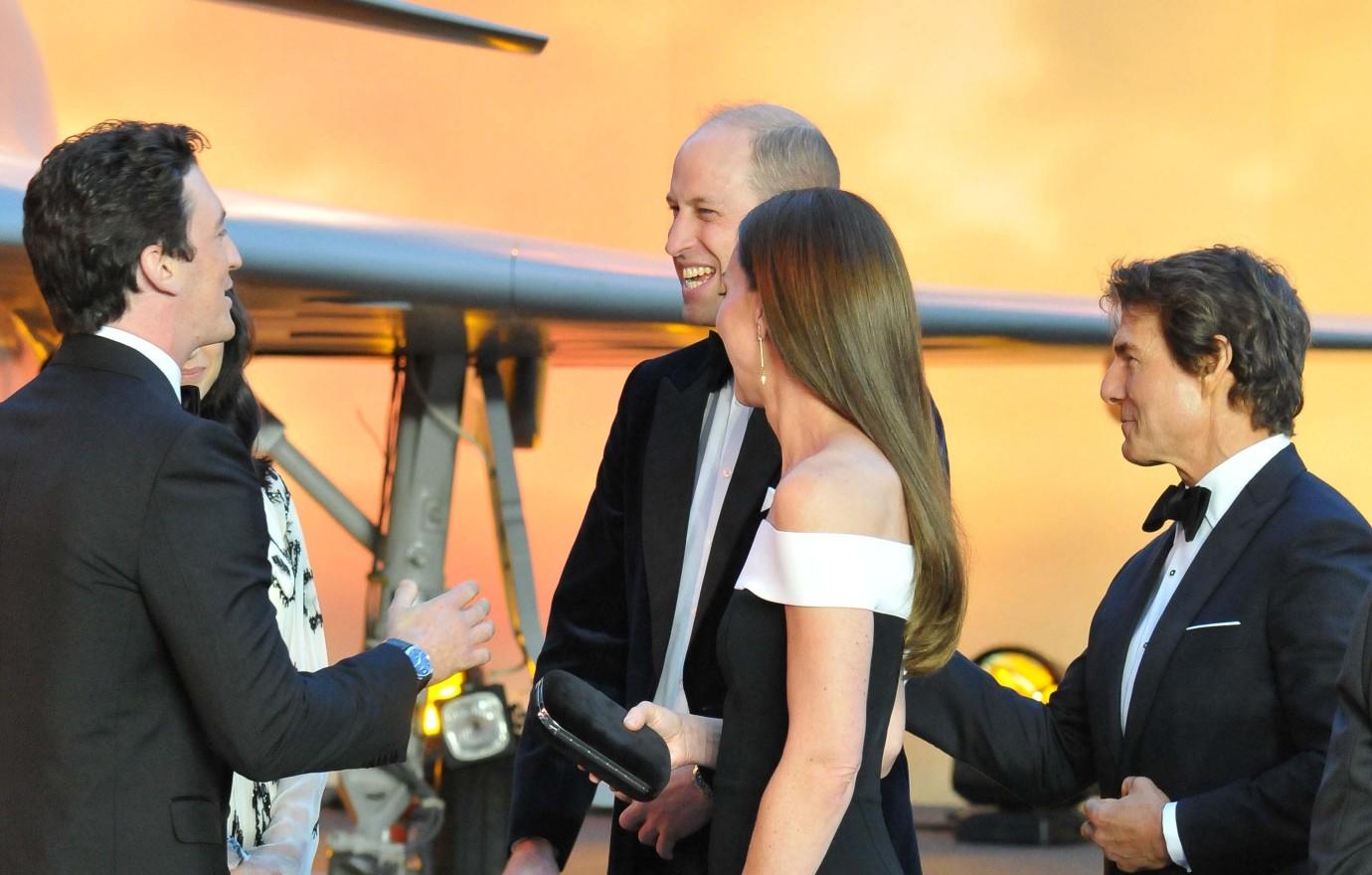 "Tom made the offer after learning William is a fan. They happily accepted. Let's face it, guests don't get much more A-list!" an insider revealed. "The rest of the cinema was shut to ensure privacy and William, Kate and a few other members of the royal family — plus a couple of very trusted friends — were the first to see it."
Article continues below advertisement
"Tom welcomed them and said he hoped they'd enjoy watching it as much as he'd enjoyed making it, and left them to it," the insider added. "Apparently, it was met with royal approval — not least because William has been a military pilot himself so it's pretty close to his heart. It's also a mega-bucks film with some of the most incredible stunts ever performed on camera so it lives up to the hype."
For more on the royal family, check out the critically acclaimed podcast "The Firm: Blood, Lies and Royal Succession." Listen below!