NEWS
Controversial 'RHOA' Star NeNe Leakes Slams Reports That She Was Dropped By Entire Team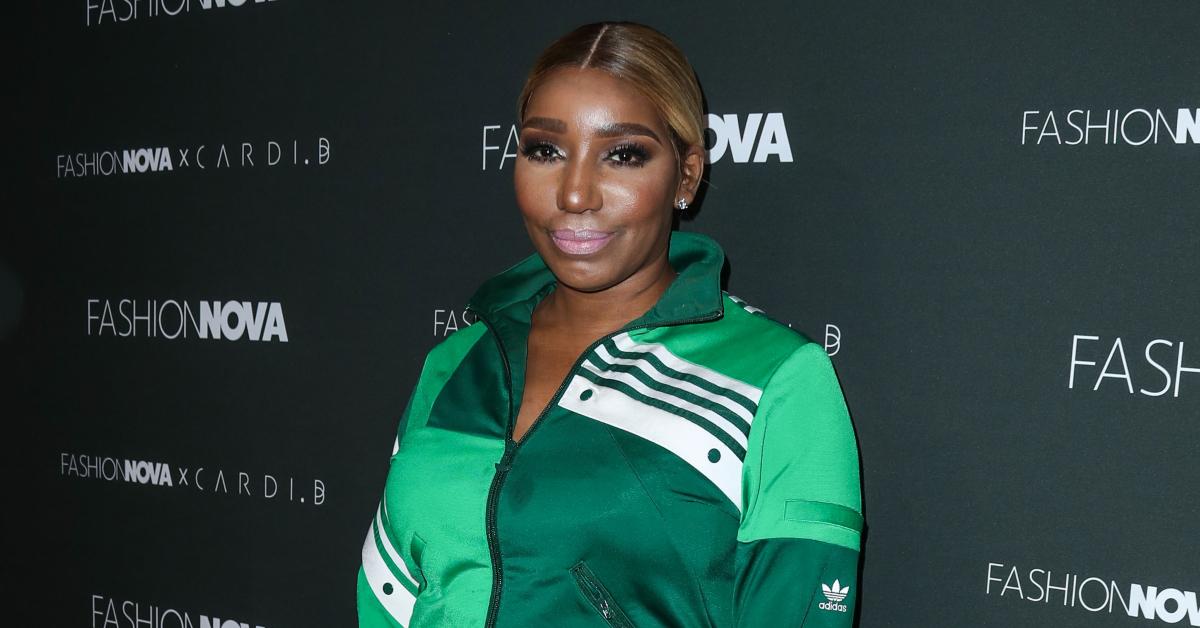 Real Housewives Of Atlanta star NeNe Leakes is firing back yet again after it was reported that the outspoken housewife was dropped by her entire management team.
Article continues below advertisement
The 53-year-old was said to have been let go by her manager, lawyer and PR team, but Leakes insisted that is not the case at all. "For all of you that are asking, emailing, in boxing, blogging, reporting etc.," she tweeted on Tuesday, February 9. "The ONLY statement i have...My team DID NOT let me go! No further statements at this time."
Article continues below advertisement
Things began the day before on February 8, when Leakes started naming names on Twitter and claiming certain individuals had "turned" on her amid ongoing RHOA drama.
"You can't turn on your teammate and get away with this @stevengrossman #DarrellMiller #Foxrothschild suppression, retaliation, discrimination, unequal pay, devaluation against black women is real, it's painful and it hurts. I will fight for all women rights PS: FIX IT," Leakes declared on Twitter on Monday.
Article continues below advertisement
Article continues below advertisement
"Sorry abt my typos! I don't tweet abt the show, i do not watch the show, i don't talk abt the show & i don't talk abt the girls. My concern is the treatment & abuse behind the scenes that you DO NOT see. Please don't make fun of that. It's real, painful & it's happening," she added.
"I have numerous emails, text messages, RHOA group text, voice recording that go back yearsssss. I never got rid of anything! Fix your dirty work. Being a racist is so yesterday."
Article continues below advertisement
Meanwhile, the same day, a source said that Leakes was dropped by Steven Grossman at Untitled Entertainment and is no longer represented by ICM Partners, her lawyer Darrell Miller and Josesworks PR.
"NeNe has been impossible to work with for a very long time now," one insider remarked to Perez Hilton.
"I'm genuinely concerned for her mental health. She thinks the world is out to get her and refuses to take accountability for her actions," another told the gossip blog.
Article continues below advertisement
Earlier in the month, Leakes asked her followers to boycott RHOA.
"Stand up, protest, sign the petition & stop watching! The treatment of black women behind the scene is wrong. Even the cast that's currently filming knows wrong is & was happening. They try to silence us! We MUST speak up when wrong is happening. I won't stop," she tweeted.
Article continues below advertisement
Article continues below advertisement
Last year, the blonde beauty announced that she had departed RHOA after more than a decade on the show.
"I have made the hard and very difficult decision to not be a part of Real Housewives of Atlanta season 13," Leakes announced on YouTube. "It wasn't an easy decision for me.
"I have been on an extremely, extremely long, exhausting, tiring, emotional negotiation. There has been a lot of emotion flying on both sides."
Article continues below advertisement
"They definitely did," Leakes replied to a fan who said it sounded like she had been forced out of RHOA.
"They don't think I deserve to work at all in any capacity," she told a fan on Twitter who asked if Bravo would give her a spin-off show.
But does the very outspoken Leakes truly know what she is in for? "Bravo hasn't taken the bait, but NeNe is going to war with the wrong people. They not only know everything about her, they have it all on tape," a source previously told OK!. "In the Bravo vault they have over a decade of footage of NeNe. Hours and hours of very unflattering unseen tape."
"Does she really think it is a smart idea to bite the hand that has made her a star?" the insider added. "This isn't a battle NeNe is going to win."