Tanya Brown Slams O.J. Simpson After He Expresses His Concern Of Running Into Nicole Brown's 'Real' Killer In Los Angeles, Says He Believes His Own Lies
Tanya Brown — the sister of the late Nicole Brown Simpson — has slammed O.J. Simpson after he made comments about not wanting to return to Los Angeles for fear of running into the "real" person who murdered his ex-wife and Ron Goldman.
Article continues below advertisement
After a lengthy and highly publicized trial, the 74-year-old was acquitted for the murders of Nicole and Ron in 1995, but found responsible in a civil suit on February 4, 1997.
Article continues below advertisement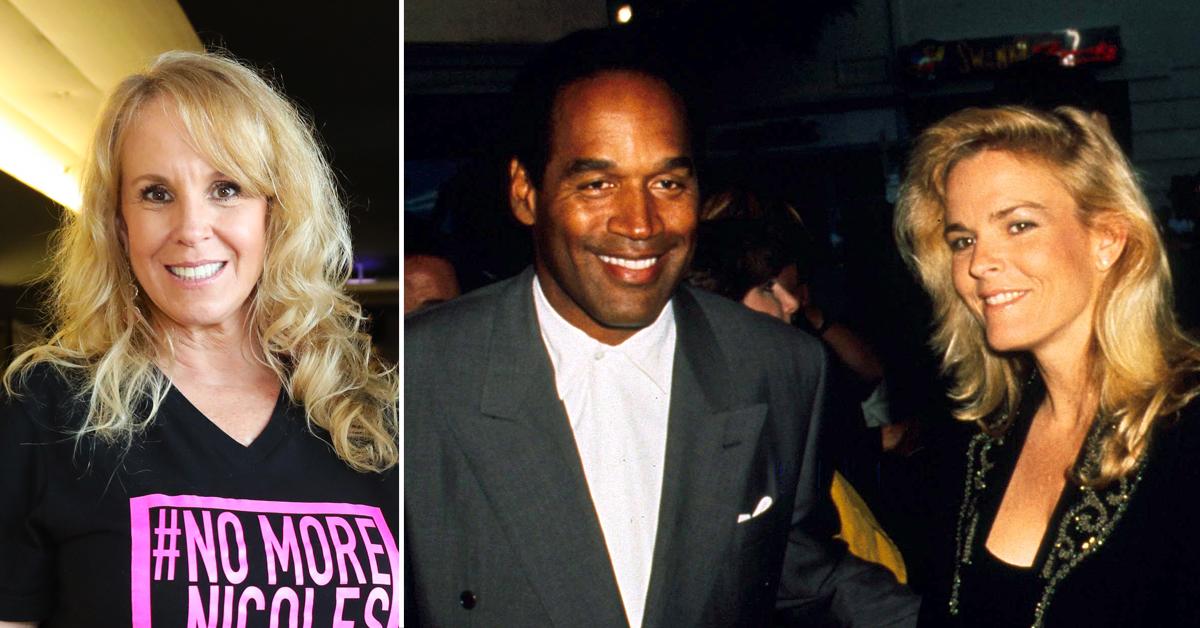 Tanya emphasized that she obviously doesn't believe there is another killer out there who is responsible for the death of her sister and Ron, according to the outlet. At the end of the day, Tanya said she has forgiven O.J. — who ended up serving several years in prison for a 2007 armed robbery — for what he did, adding that she pities him.
Article continues below advertisement
While she has tried to move on from the loss of her sister, Tanya pointed out that O.J.'s constant commentary about the incident is blatantly rude to the families of Nicole and Ron, as she wishes O.J. would let the whole thing go.
Article continues below advertisement
As OK! previously reported, O.J. shared his thoughts on returning to the City of Angels during an interview with The Atlantic, saying he has "trouble with L.A." He explained with a straight face: "People may think this is self-serving, but I might be sitting next to whoever did it. I really don't know who did this."
O.J. continued to share his confusion over why no one ever came forward to confess to the crimes. "I figured eventually somebody would confess to something, you know?" However, he claimed he already had his team looking into a suspect while remaining coy about any further details. "I had one suspect I told my lawyers to look at. I still think he might be involved, but I can't talk about it," O.J. said, per TMZ Sports.
Article continues below advertisement
Nicole and Ron were stabbed to death outside the mother-of-two's home in the Brentwood neighborhood of L.A. on June 12, 1994. Simpson was formally charged with the murders five days later after detectives found the notorious blood-stained glove on his property.
Article continues below advertisement
O.J. failed to turn himself in at the agreed time, leading to a chase in his infamous white Ford Bronco SUV. Despite being acquitted, O.J. was also ordered to compensate the Goldman family in punitive damages totaling $33.5 million via the civil suit. The family has only received a small portion of the amount.
O.J. and Nicole were married from 1985-1992 and share daughter Sydney, 35, as well as son Justin, 33.