EXCLUSIVE
Owen Wilson Is A 'Survivor' After Overcoming Addiction & Depression, 'Would Like Another Chance At Romance,' Insider Reveals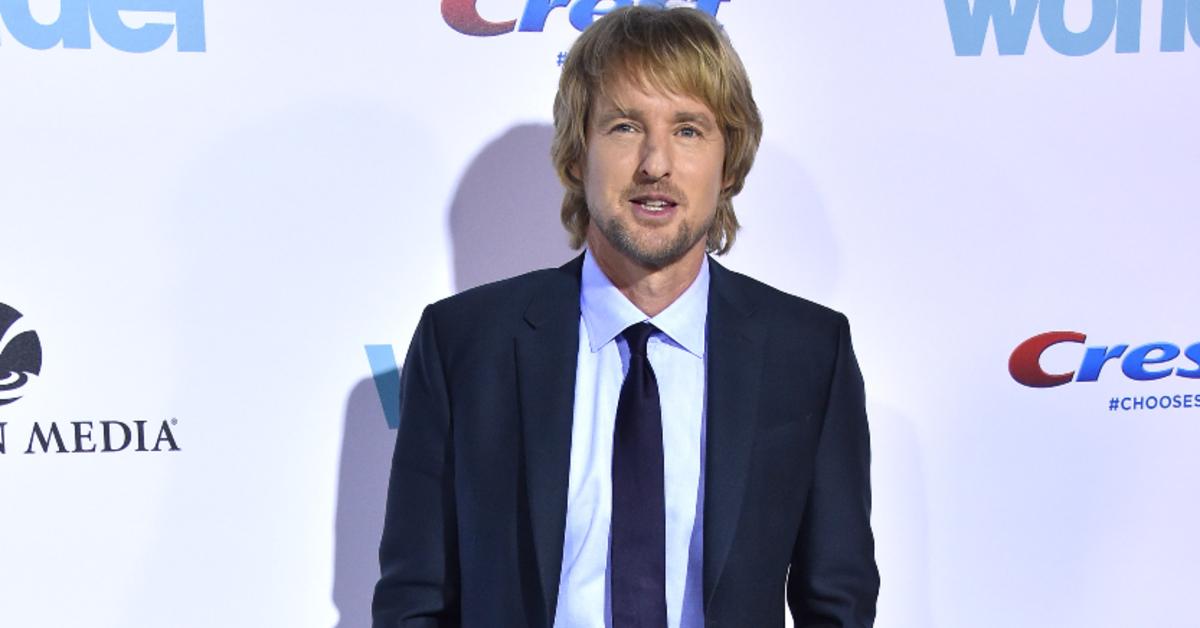 The news sent shockwaves through Hollywood. In late August of 2007, actor Owen Wilson was hospitalized after attempting to take his own life at his Santa Monica home.
The star had slit his wrists and paramedics reportedly found him bloodied and dazed.
"He always seemed like such a happy-go-lucky, mellow guy,'' an insider exclusively tells OK! of Wilson, best known for his hilarious turns in comedies like Wedding Crashers, Meet the Parents and Zoolander. "But he has a dark side, and he was in a lot of pain."
Article continues below advertisement
Article continues below advertisement
The insider says the actor was also still reeling from his breakup with his You, Me and Dupree costar, Kate Hudson. "They had split in May and she started dating Dax Shepard just three months later. He was distraught."
According to those close to Wilson, Hudson was the one who got away. "He thought Kate was the ideal partner, and friends say she's the only woman he ever really loved," explains the insider. "She broke his heart and it took him a long time to get over it."
He became reclusive and depressed. "Things were bad," shares the insider. "Owen is a really sensitive guy, and he falls in love quickly."
Article continues below advertisement
Wilson was still healing when filming for 2008's Marley & Me began, but he couldn't have asked for a better costar than his onscreen wife, Jennifer Aniston, 51.
The actress had been through her own heartache just a few years earlier when Brad Pitt left her for Angelina Jolie.
"This was the first movie Owen did after his suicide attempt, but Jen made him feel comfortable and helped make him smile again. There was no judgment from her. God knows, she went through a horrible time after Brad, so they were good for each other during those months," says the insider.
While rumors swirled they were dating, the insider says they never crossed any lines. "They'd hug and whisper in each other's ears during breaks, but they were just good friends." They stayed close after the film came out and still talk all the time, adds the insider. "Jen's there for Owen when he wants relationship advice or whenever he needs someone to talk to."
Article continues below advertisement
Over the years, Wilson gained a reputation for being a ladies' man, even earning the nickname "Butterscotch Stallion" thanks to his tousled blonde locks and appetite for hooking up with beautiful women.
In 1999, he started dating singer Sheryl Crow and then quickly moved on with Showgirls star Gina Gershon until they split in 2002.
"Rumor has it, Sheryl dumped Owen after he took up with Gina," dishes the insider. "Owen's an incurable flirt. He can be sweet and generous with women, but he tends to lose interest after a while."
Article continues below advertisement
In 2018, his former girlfriend Varunie Vongsvirates gave birth to daughter Lyla. "Becoming a dad has opened up a whole new world for Owen," says the insider. "He never knew he could be so nurturing until he had kids. Fatherhood has made him a better person."
It hasn't been without drama, though. Shortly after Lyla's birth, Vongsvirates accused Wilson of not being involved in his daughter's life. "When Varunie claimed Owen had abandoned Lyla and wasn't supporting her, he was hurt," the insider reveals. "He and Varunie had a volatile relationship, and he felt she was using the child to get back at him."
The insider says the couple had been on the outs when Vongsvirates told him she was pregnant. "But a paternity test revealed the child was his, and he's tried to be a good parent ever since and supports Lyla financially. His relationship with Varunie can still be rocky at times, though."
His career remained on track during his trials and tribulations. But he's on the verge of a hot streak with three highly anticipated projects due out this year, including the buzzy sci-fi flick Bliss, Wes Anderson's The French Dispatch and the romantic comedy Marry Me with Jennifer Lopez.
Article continues below advertisement
"The roles are still coming in," dishes the insider, "and he'll continue to make movies until they stop." It's been a rough road, but the insider says Wilson's in a good place. "He's battled a lot of demons, but fortunately, he's got a strong support system to help him when he feels down. He's extremely close with his siblings and they watch out for him and are constantly checking in. No one wants to see him break down again."
DAVID BECKHAM & OWEN WILSON SUIT UP AT THE LOUIS VUITTON DINNER IN PARIS
He even may be ready for love again soon. "Owen would like another chance at romance — one that would go the distance — and he's hopeful the right woman will come along," says the insider. "But until she does, he's totally content being a single dad."