EXCLUSIVE
Paris Hilton Admits She & Lindsay Lohan Are 'Not Close' Anymore, Details Infamous Night Out With Former Child Star & Britney Spears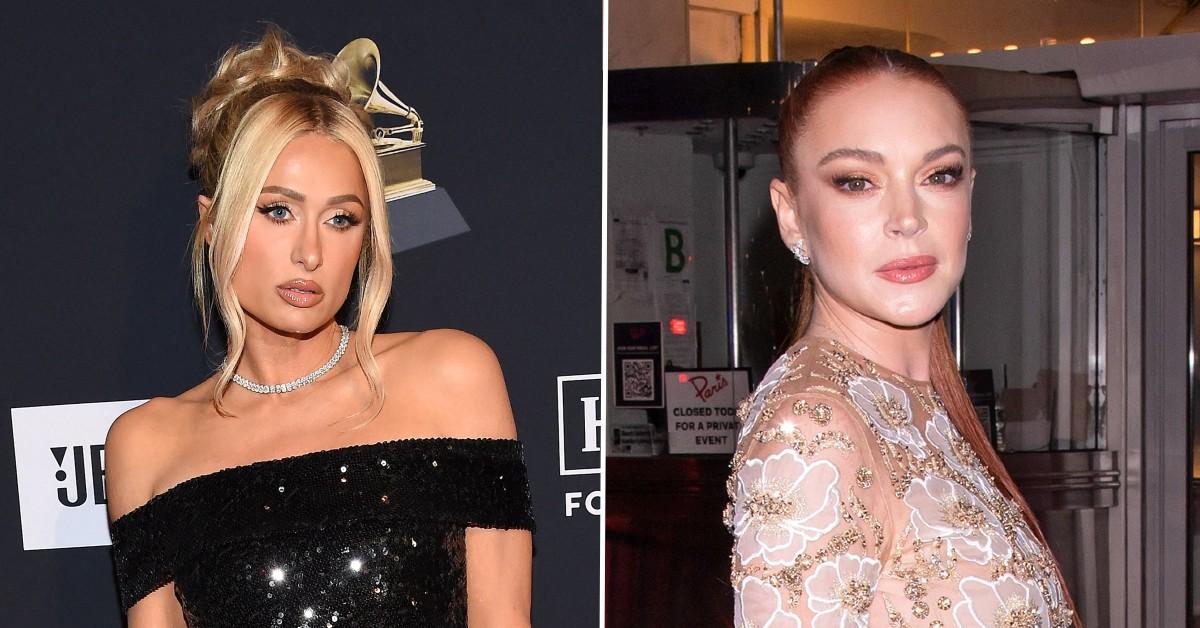 Paris Hilton is telling all about her past friendships with fellow Hollywood stars.
In her juicy new book, Paris: The Memoir, the businesswoman opened up about where she and Lindsay Lohan currently stand in addition to detailing what really happened during their infamous night out with Britney Spears in 2006.
Article continues below advertisement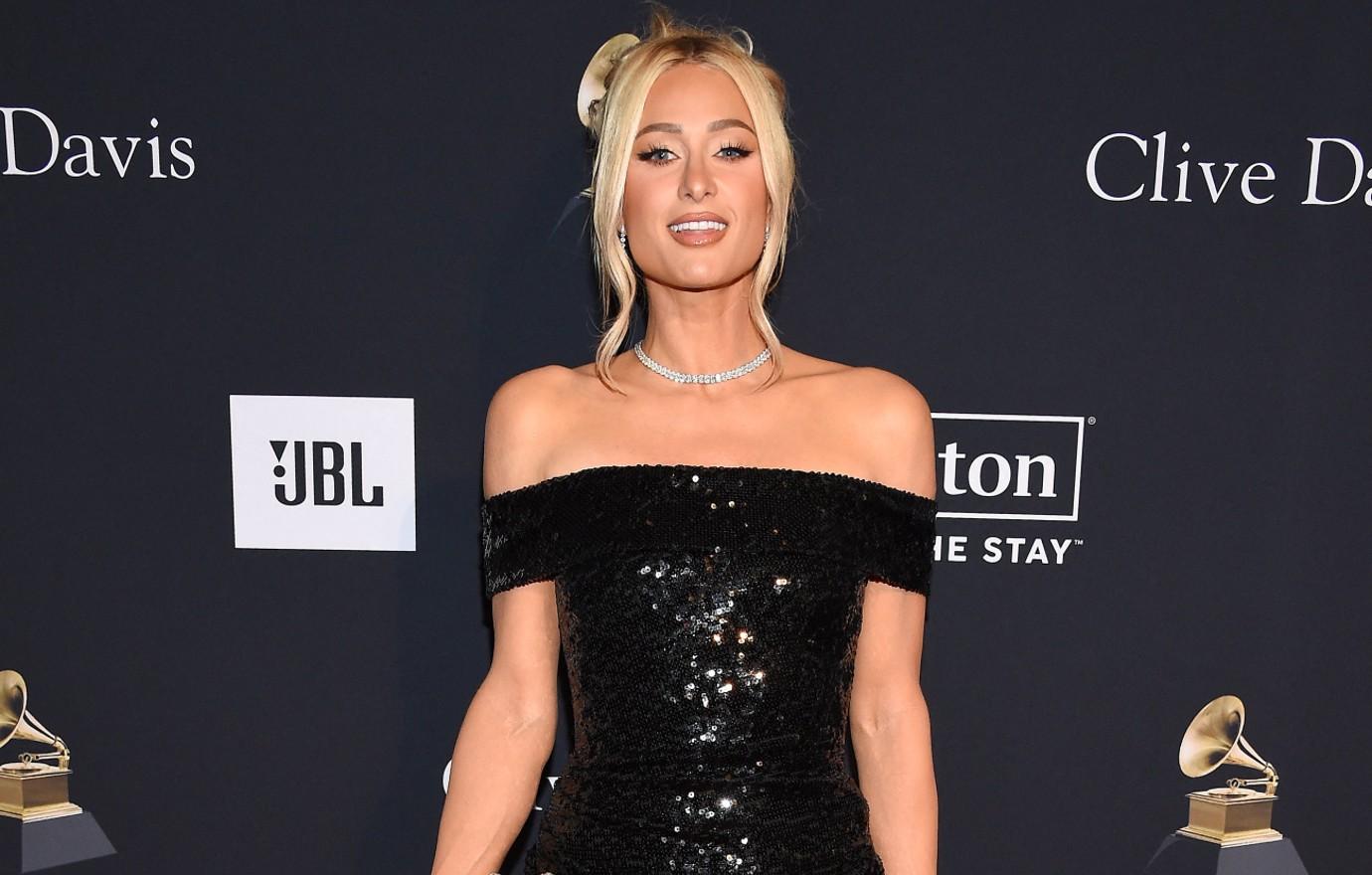 "We're not close, but I always wish her well," Hilton penned about her current friendship with the Freaky Friday actress.
The Simple Life star also explained how she ended up driving her Mercedes-Benz SLR McLaren with Lohan and the "Toxic" singer both riding shot gun, which was infamously referred to as the "Bimbo Summit" by the press.
Article continues below advertisement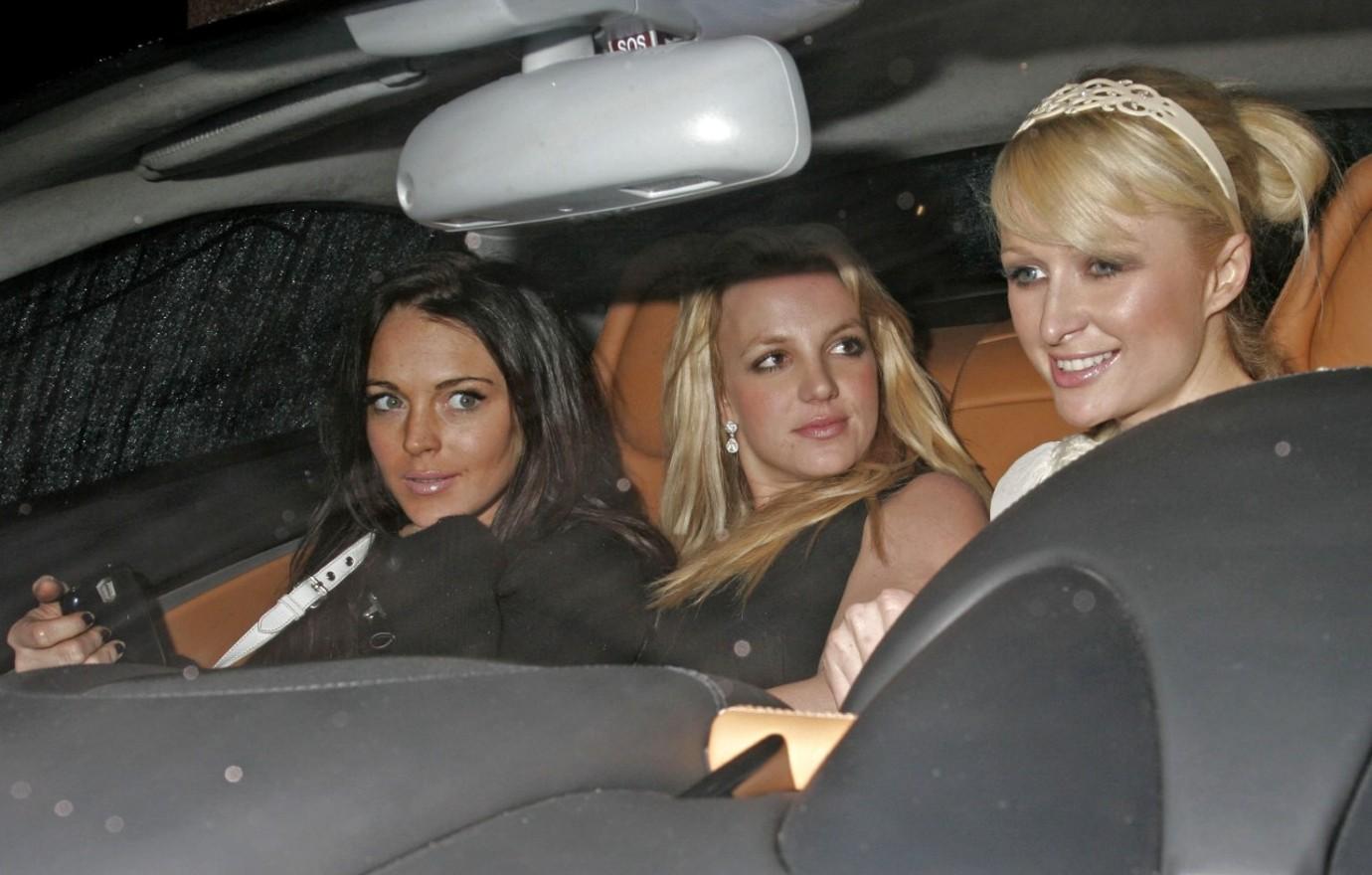 "Another time, back in 2006, Britney Spears and I were at a party in a friend's bungalow at the Beverly Hills Hotel," she wrote. "We got bored and wanted to go back to my house, but these people didn't want us to leave, because — let's be real — I know how this sounds, but if you had Britney Spears and Paris Hilton at your party, would you want them to leave? They were like, 'No! You can't go yet!' and I didn't want to be rude, so I pulled Brit into the bathroom and said, 'Let's use my little trick.' I opened the window and popped the screen out."
Article continues below advertisement
"Brit was like, 'I can't climb out the window.' Because she was wearing a cute little cocktail dress. I told her it would be fine and helped her climb out. We were dying. Laughing so hard. But we got out. We ran down an alley, and the second we came around the corner, we were swarmed by paparazzi," Hilton explained of the headline-spinning moment.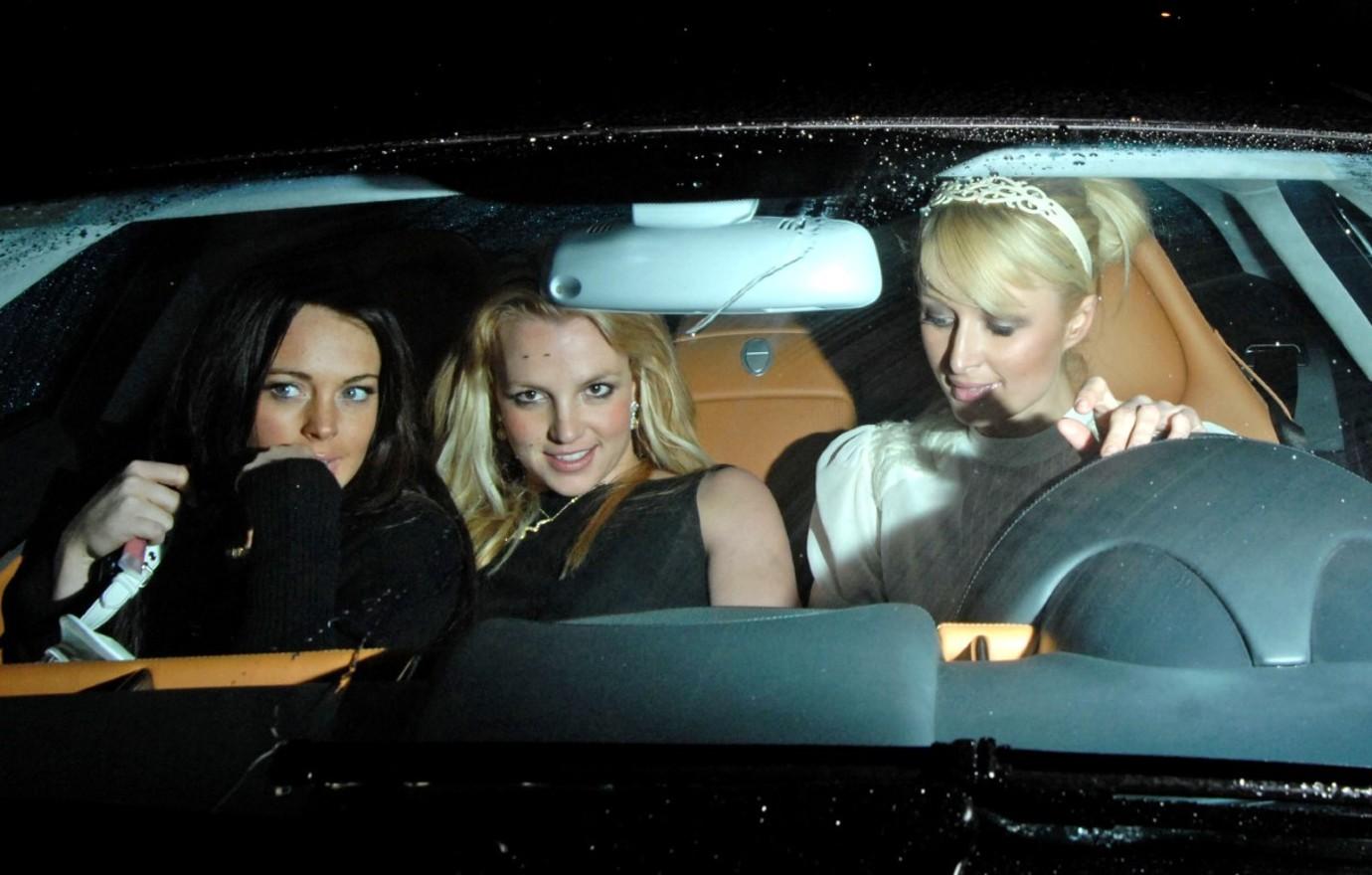 Article continues below advertisement
"I pulled Brit back into the shadows so we could check each other. As friends do," the DJ recalled. "I tweaked Brit's hair. We did lip gloss. Finest Girls. Camera ready, b******. We went back out, trying to make our way to the car. The paparazzi did what they do, calling out to get us to look their way. 'Paris, look left! Left, Britney!'"
"Then Lindsay got in the car, which was kind of awkward because I was driving a Mercedes-Benz SLR McLaren that had only two seats," she continued. "She got in, and Britney kind of wedged up on the middle thing where, ideally, you would put your purse. On a video that captured this moment, there's a collective gasp, and then one of the paps says, 'Oh, this is gonna be classic!' And they go at it, snapping their a**** off, holding their cameras over the hood of the car. The raindrops on the windshield lit up like BeDazzled-time."
Never miss a story — sign up for the OK! newsletter to stay up-to-date on the best of what OK! has to offer. It's gossip too good to wait for!
Article continues below advertisement
"I don't remember where we went. Does it matter?'" she continued. "All anyone cared about was that moment. The next day, the iconic shot of Britney, Lindsay, and me is on the cover of the New York Post with the words bimbo summit in gigantic type under our faces. I didn't love the wording, but my bangs looked super cute. How often can you nail that, really? Bangs are tricky."