Prince Harry 'Destroying Himself' With Revealing Royal Interviews — Only Meghan Markle Can 'Stop Him' Now, Insists Diana's Former Butler
Paul Burrell — who used to work as Princess Diana's butler — has had enough of Prince Harry throwing his family under the bus and feels the royal doesn't understand the long-term damage he is doing to himself.
Article continues below advertisement
Last week, the Duke of Sussex discussed his mental health and slammed father Prince Charles in The Me You Can't See series on Apple TV+, which was co-created by Harry and Oprah Winfrey. Days before the release of the five-part series, he made similar claims about his family in an explosive interview on Dax Shepard's "Armchair Expert" podcast.
Article continues below advertisement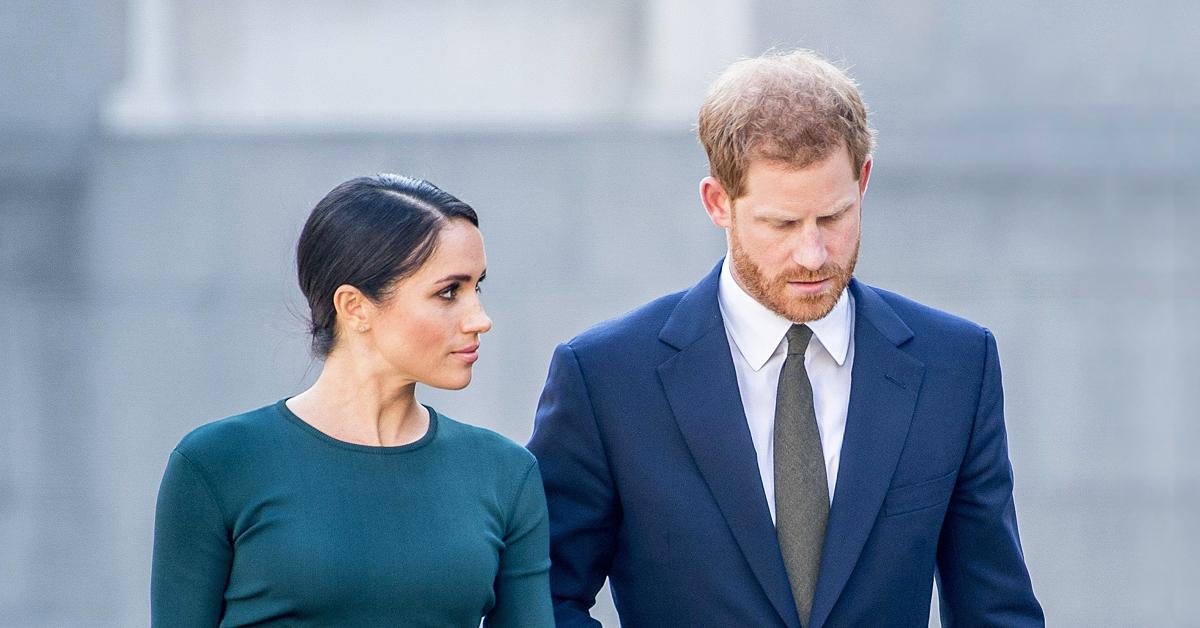 As Harry continues to air out his dirty laundry with the royals, Burrell — who knew Harry when he was a 3-year-old boy — questioned when Harry will finally silence himself. According to Burrell, Harry discussing his private family turmoil so publicly is not helping him nor his relationship with the royals.
Article continues below advertisement
Burrell insisted the red-headed prince has been "blinded" by Meghan, "by her beauty and by this Hollywood world," so much so that he can't see the damage he's done. And now, Burrell believes the American actress may be the only one who can force Harry to keep his mouth shut.
Article continues below advertisement
"I think now it could only be Meghan who can stop him from doing these interviews and doing any more damage, and destroying himself," Burrell told Closer magazine. "He won't heal if he keeps doing this — it'll make things worse in the long run." He candidly added: "I honestly have no idea when he'll stop."
In the new Apple series, Harry discussed losing his mom when he was only 12-years-old and the everlasting impact it had on him growing up. The soon-to-be father-of-two candidly admitted that he was bothered by people crying over the late princess when they didn't know her. "[I was] showing one tenth of the emotion that everybody else was showing: This was my mum — you never even met her," he said.
Article continues below advertisement
Burrell speculated that his late mother would be proud of Harry's accomplishments but upset by his fallout with his family. "Diana would be heartbroken it's come to this," Burrell stated. "Not only would she be devastated that Harry is cut off from his family, but she'd disapprove of him tearing down the royals."
Article continues below advertisement
Harry and Meghan first bashed the royals in March while talking to Oprah. At the time, they shared that Meghan struggled with suicidal thoughts and was refused help from The Firm. They also cited the royal family's lack of support as a driving force to make them leave their senior royal duties.
Article continues below advertisement
While speaking to Shepard on his podcast earlier this month, Harry slammed his father for passing on "genetic pain" from the way he was brought up by Queen Elizabeth II and Prince Philip.
And in the second episode of his mental health series, Harry recalled feeling "desperate" and "in a lot of pain" while he and Meghan were working royals. "I feel as though I am outside of the system but I'm still stuck there," he confessed.