Prince Harry, Prince William 'Not Talking At The Moment' After Prince Philip Funeral Reunion
Article continues below advertisement
And while some reports claim the brothers' reunion at their grandfather's funeral was "frosty," Bullen believed it was a step in the right direction. The expert also credited Kate Middleton's efforts to ameliorate the tension between the two at the Saturday, April 17, service. "It's pretty clear that the Duchess of Cambridge was doing her best to build the bridges," he insisted.
Article continues below advertisement
While the Duke of Cambridge reportedly requested to not walk by the Duke of Sussex' side during Philip's procession — as cousin Peter Philips walked in between them — the duo was seen chatting at the Duke of Edinburgh's service at St. George's Chapel, and Harry left the U.K. seemingly satisfied.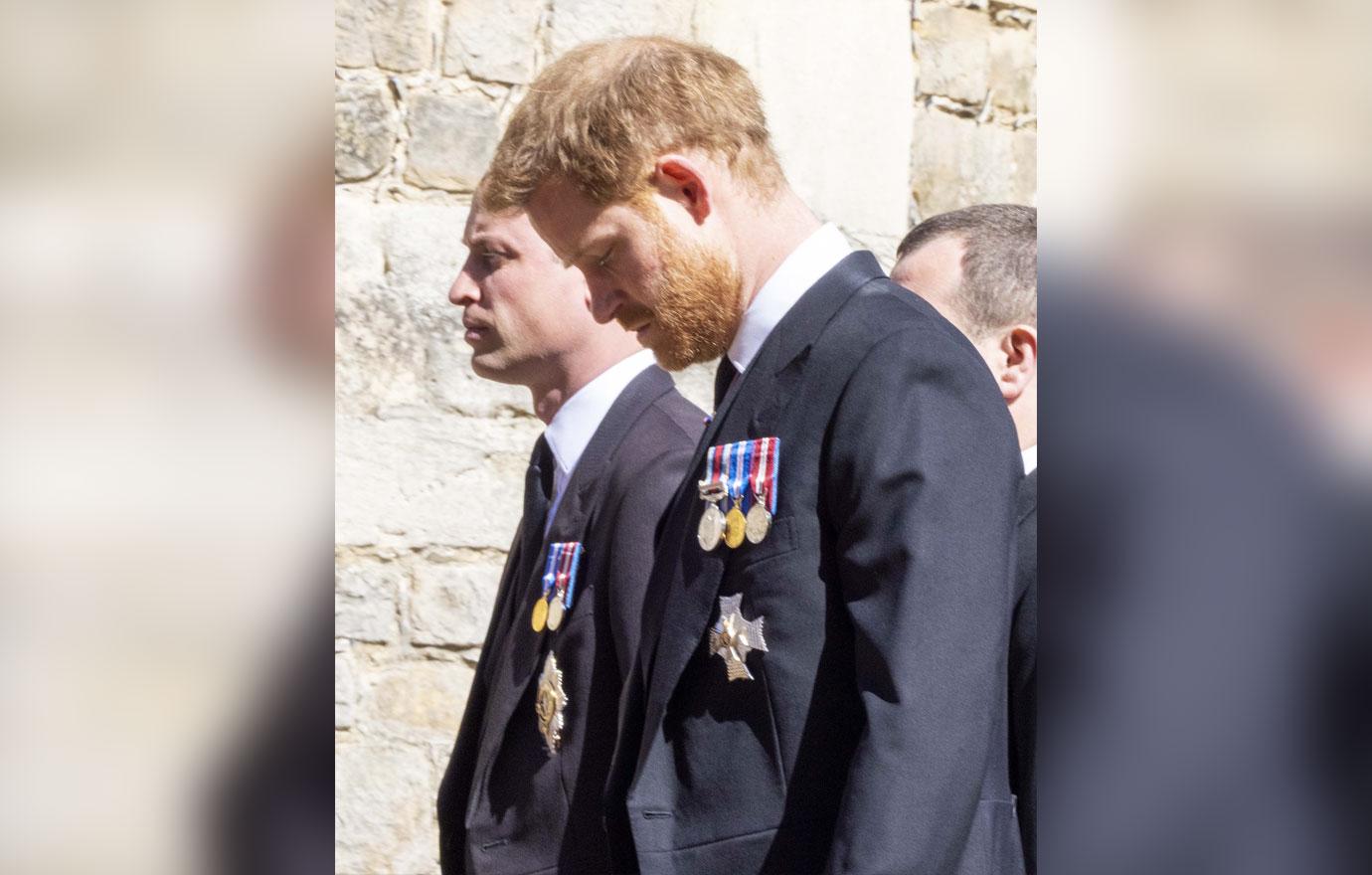 Article continues below advertisement
"Although the trip inevitably had its share of awkward moments, he's generally happy with how it went," a source told OK! of Harry's recent trip. "But the main thing is they broke the ice, and he's finally communicating properly with his family again."
Article continues below advertisement
However, it will take more than a brief, amiable conversation to repair the cracks in the royals' relationship — Harry and William have been at odds since he and Meghan Markle stepped back from their senior royal duties last year.
Harry's return over the pond marked his first time back to the U.K. since the couple's "Megxit." It also marked the first time Harry saw his family since the Hollywood couple bashed the royals during their Oprah Winfrey interview in March.
Article continues below advertisement
The sons of Princess Diana "definitely haven't reached the stage where all is forgiven," a source told UsWeekly — who reported Bullen's claims — last month, noting that they have not "buried the hatchet" just yet.
Article continues below advertisement
And it may take time for them to do so, as William was reportedly "livid" with his younger brother after he and Meghan threw dirt on the royals' name during their CBS tell-all.