Princess Margaret Chose 'Duty' While Prince Harry Chooses Love — Inside The Similarities And Differences Of The Royal 'Spares'
The similarities between the roles Prince Harry and Princess Margaret, the younger sister of Queen Elizabeth II, have played in the royal family are uncanny — but when it came to the ultimatum of choosing love or duty, the two went in opposite directions.
Article continues below advertisement
Harry, 36, and Margaret, who died in 2002 at age 71, were both born into their families as the "spare," as they were the second-born child, making their older sibling the heir to the throne. And since they were far removed from the ultimate responsibility of leading the monarchy, both royals enjoyed lives filled with rebellion and unconventional romance.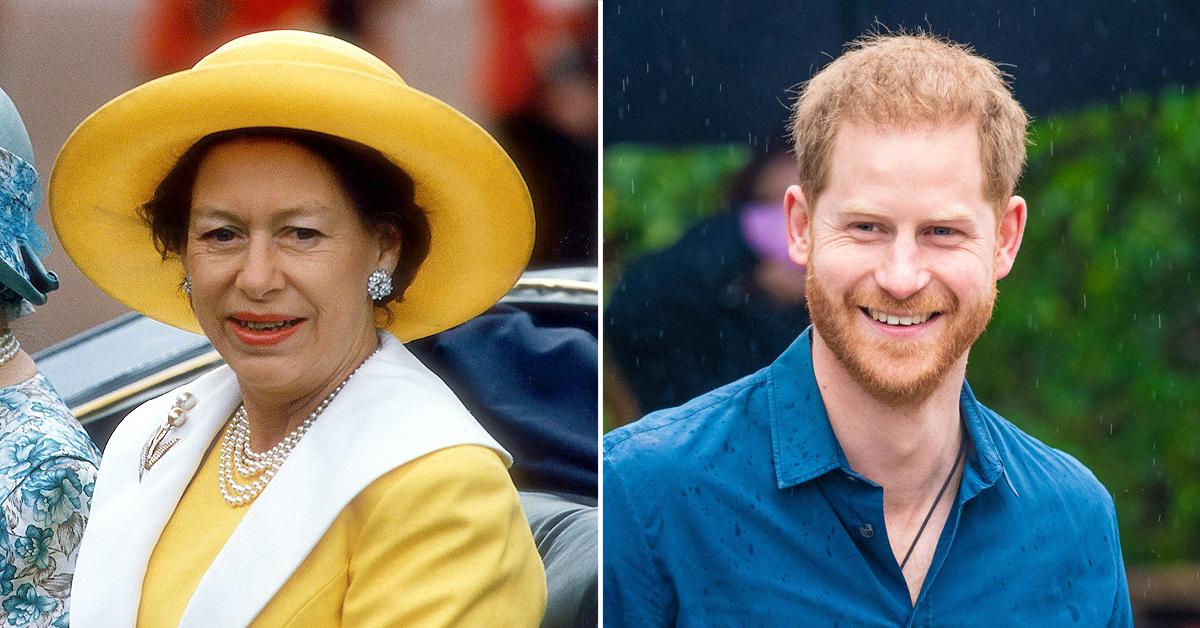 Article continues below advertisement
The Countess of Snowden found love with the divorced Peter Townsend; however, he was an unorthodox suitor for Margaret due to his past marriage. Meanwhile, Harry's love interest, Meghan Markle, didn't fit the royal mold either, as she was an American actress and the first person of color in the royal family.
Article continues below advertisement
Margaret needed Parliament's approval of her engagement to Townsend. When she realized she would never have their consent, Margaret called off their engagement.
Article continues below advertisement
"Margaret put duty before herself," royal biographer Andrew Morton, the author of the recently released book Elizabeth & Margaret: the Intimate World of the Windsor Sisters, told PEOPLE.
Article continues below advertisement
On the other hand, Harry chose love, with him and Meghan stepping away from their senior royal duties last year to start their lives anew in California. While taking on Hollywood — they signed two multi-million dollar deals with Netflix and Spotify — the Duke and Duchess of Sussex turned on the royal family on national television during their Oprah Winfrey interview last month.
During their bombshell tell-all, the couple cited the royals' lack of support as the reason they decided to step back. They also accused unnamed members of the family of making racist remarks and claimed the institution failed to help Meghan when she was experiencing suicidal thoughts as a working member.
Article continues below advertisement
"The wheel turns, 70 years later, and we have another couple having to make a decision: Do they put duty first or their own ambitions and desires first? And they put their own ambitions and desires first," Morton continued. "That is the change we have witnessed during the Queen's reign."
Article continues below advertisement
The biographer also pointed out similarities between Harry's relationship with Prince William and Margaret's with the Queen. "In both cases you have one sibling who pushes boundaries, while the other is more serious, more cautious," Morton stated.
"At one point, William and Harry were both part of the main branch of monarchy," said the author. "Then William marries and has children, and his children take precedence. Whereas Harry is an ancillary branch in exactly the same way as Margaret."