ROYALS
Prince Harry & Prince William Put On United Front As They Walk Side By Side At Queen Elizabeth's Funeral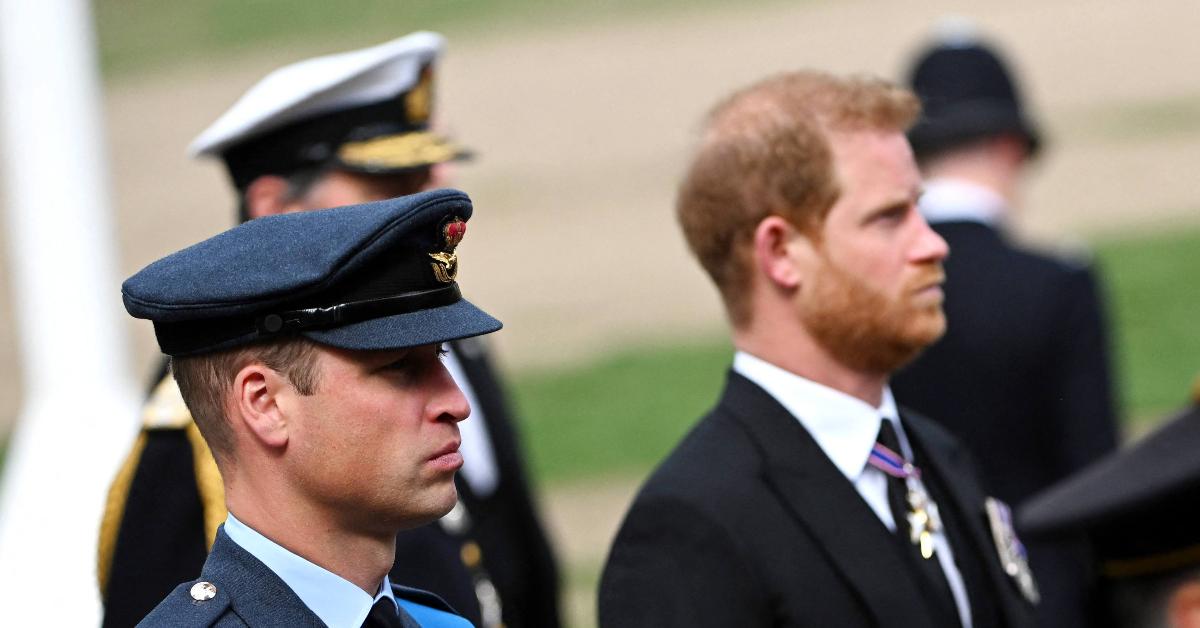 Prince William and Prince Harry put on a united front as they walked side by side at Queen Elizabeth's funeral, which took place on Monday, September 19.
In photos, the two siblings were seen next to each other as the late matriarch's coffin moved across the Palace of Westminster complex.
Article continues below advertisement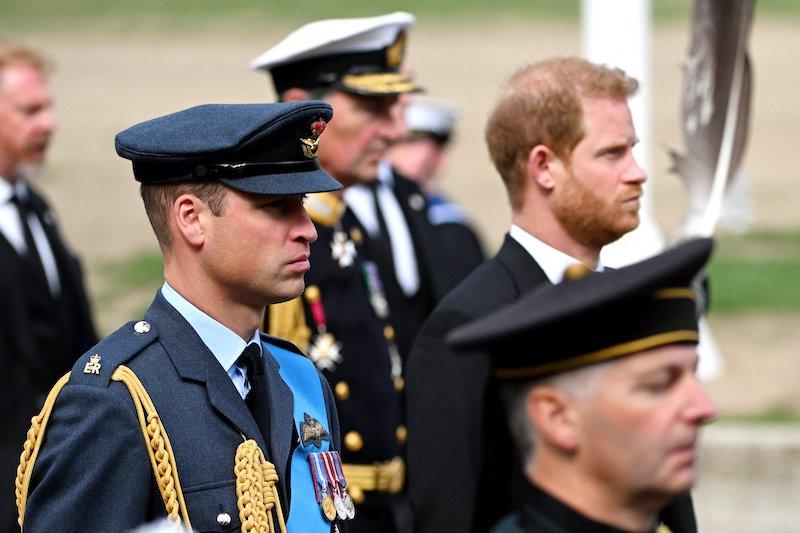 Article continues below advertisement
Despite the awkward moments, the dad-of-two seems to be over the drama.
"People need to just stop talking about all this stuff and focus on my grandmother," the 38-year-old previously told a friend.
Meanwhile, William has been "processing his grief and the death of his grandmother, rather than sitting there processing his relationship with Harry," the insider added.
Though Harry lives miles away from the U.K., King Charles seems like he wants to bring his youngest son back into the fold.
"Charles wants to fix the Harry and Meghan problem. The only way he's going to stop them being a problem is to give into them, which it looks like he is going to do," a source exclusively told OK!. "Charles opinion is it's better to have them inside the royal tent rather than outside the tent."
"This is the new Kings decision and his alone. He has not consulted William or Kate," the insider shared. "Most people in the family — and the palace — would not do this, but Charles wants to prove he is his own man. He doesn't see this as giving in to Harry and Meghan, but rather giving his reign a chance. Harry and Meghan would be a great assets overseas for him. He needs to stop them destroying the monarchy. Part of the deal would be Harry's book needs to disappear in order for this to work."
Article continues below advertisement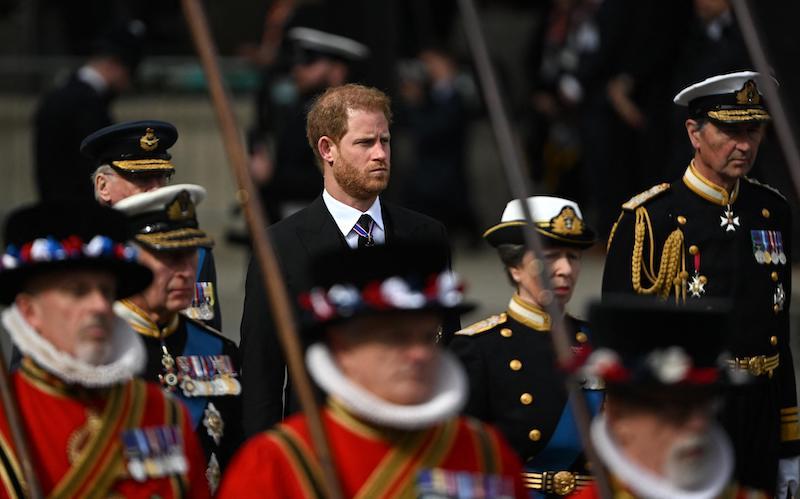 Article continues below advertisement