ROYALS
Shading Harry & Meghan? Prince Philip Says It's 'Impossible' to Give Royal Children a 'Normal' Childhood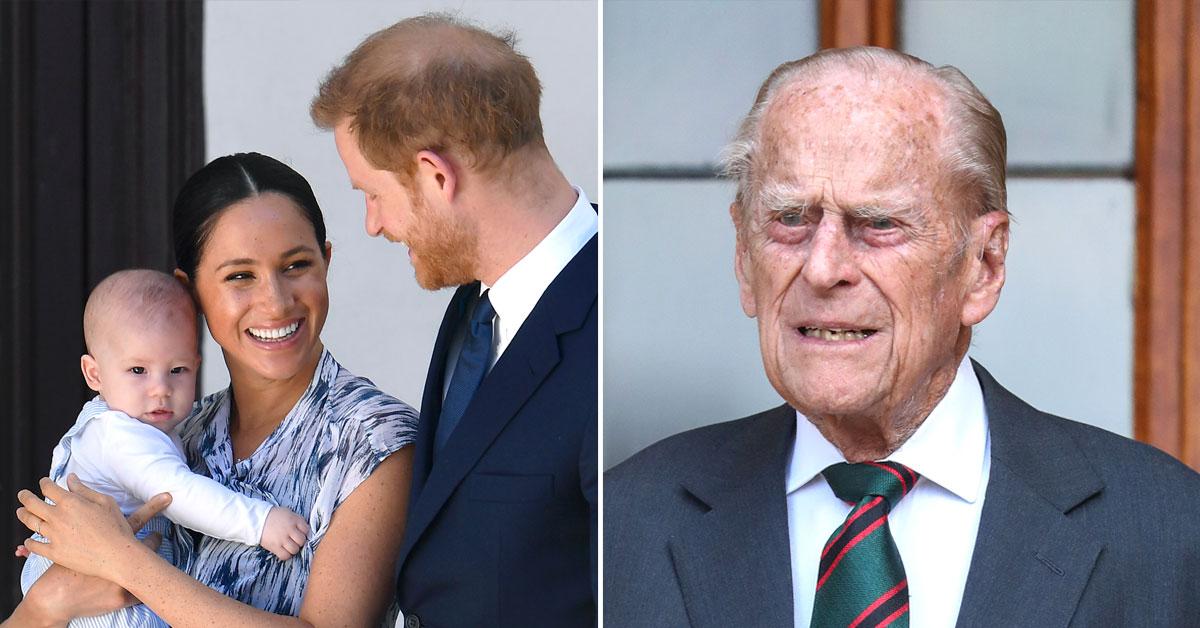 Grandfather knows best? In recently resurfaced comments, Prince Philip declared it's next to "impossible" to give royal offspring a "normal" childhood — a feat his great-grandson, Prince Harry, and his wife, Meghan Markle, are trying to achieve with their 20-month-old son, Archie.
In Nicholas Courtney's biography Princess Anne, the author notes how the Duke of Edinburgh was well aware of the fact that all the children in his line would be forced to grow up in the public eye.
Article continues below advertisement
"People talk about normal upbringing. What is a normal upbringing?" he pondered. "What you really mean is: was I insisting that they should go through all the disadvantages in being brought up in the way other people are brought up? Precisely that — disadvantages.
"There's always this idea about treating them exactly like other children," he continued. "In fact, it means that they are treated much worse, because they're known by name and association. It is all very well to say they're treated the same as everybody else, but it's impossible."
Article continues below advertisement
Article continues below advertisement
It's also been said that Harry is starting to regret leaving his family and life in the U.K. behind.
"Harry wants it both ways," a source explained. "He wants back all his military roles and wants to be treated as a senior member of the family at all the official events, sitting in the front row next to his father, Charles, and brother, William, but he also wants to live in America and cut business deals with media companies."