NEWS
Rachael Kirkconnell Back In Hot Water! Rachel Lindsay Calls Her Instagram Post With 'Uncomfortable Conversations With a Black Man' Book 'Vapid'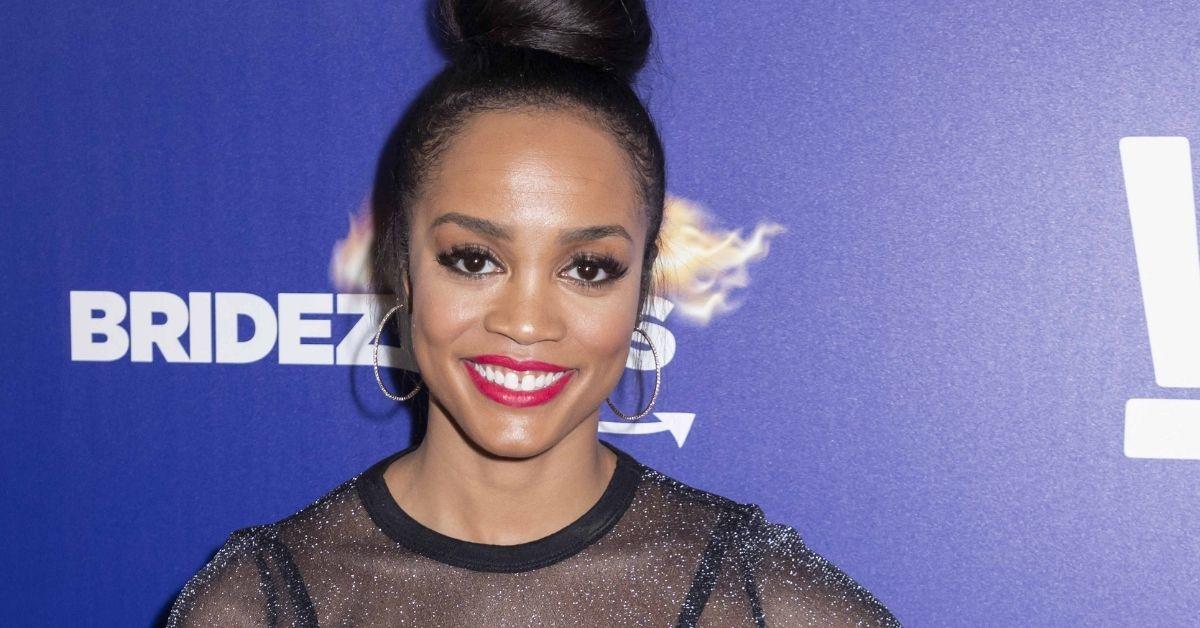 Amid the recent racial controversy surrounding Bachelor Nation, Rachel Lindsay called out frontrunner Rachael Kirkconnell for a recent anti-racism post on Instagram.
Article continues below advertisement
Kirkconnell posted a since-removed Instagram Story that showed a copy of Uncomfortable Conversations With a Black Man with her "mid-afternoon matcha" and manicure — and Lindsay was clearly not impressed.
"You almost feel like you know everything you need to know about her in that picture. The fact that that's what she decided to do," the 35-year-old said on her "Bachelor Happy Hour" podcast on Tuesday, February 23. "Several people sent me that Story. Her apology was well-written, it was pretty and it was sincere. I'm not going to knock anyone's apology. But then the next step is to take action.
"Taking action to me isn't showing everybody that you're reading the book. You have such a big platform. There's a lot of people who don't necessarily understand what Chris [Harrison] said in the interview or why people are so upset, so this is an opportunity for you to explain that."
Article continues below advertisement
The former Bachelorette said "vapid is the word that comes to mind" when she saw the post.
"I don't think it could get any worse, unless [Matt James] chooses Rachael," Lindsay added.
Article continues below advertisement
The 24-year-old is in the final three of season 25 and was heavily criticized when old social media activity and pictures, said to be of her, resurfaced. Kirkconnel was accused of "liking" photos with the Confederate flag in them, and she was also allegedly snapped at a plantation-themed party in 2018.
Earlier this month, Kirkconnell admitted that there had "been truths that have come to light" amid the rumors.
"I didn't recognize how offensive and racist my actions were, but that doesn't excuse them," she wrote in a statement. "My age or when it happened does not excuse anything. They are not acceptable or okay in any sense. I was ignorant, but my ignorance was racist."
Article continues below advertisement
Before Kirkconnell's statement, Harrison told Lindsay that Kirkconnell should be met with grace amid the allegations.
"I have seen some stuff online — this judge, jury, executioner thing where people are just tearing this girl's life apart and diving into, like, her parents, her parents' voting record," he said.
Article continues below advertisement
Harrison apologized for the comments and, days later, issued another apology with the news that he was temporarily stepping back from hosting the dating show.
"I have no one to blame but myself for what I said and the way I spoke. I set standards for myself, and have not met them. I feel that with every fiber of my being. Now, just as I taught my children to stand up, and to own their actions, I will do the same," Harrison admitted.
Article continues below advertisement
James, who is the first Black Bachelor, said that the situation has been "devastating and heartbreaking."
"Chris's failure to receive and understand the emotional labor that my friend Rachel Lindsay was taking on by graciously and patiently explaining the racist history of the Antebellum South, a painful history that every American should understand intimately, was troubling and painful to watch," the 29-year-old wrote.
"As Black people and allies immediately knew and understood, it was a clear reflection of a much larger issue that The Bachelor franchise has fallen short on addressing adequately for years."