NEWS
Inside Chris Harrison's 'Bachelor' Exit: Who Is Standing By His Side And Who Is Outraged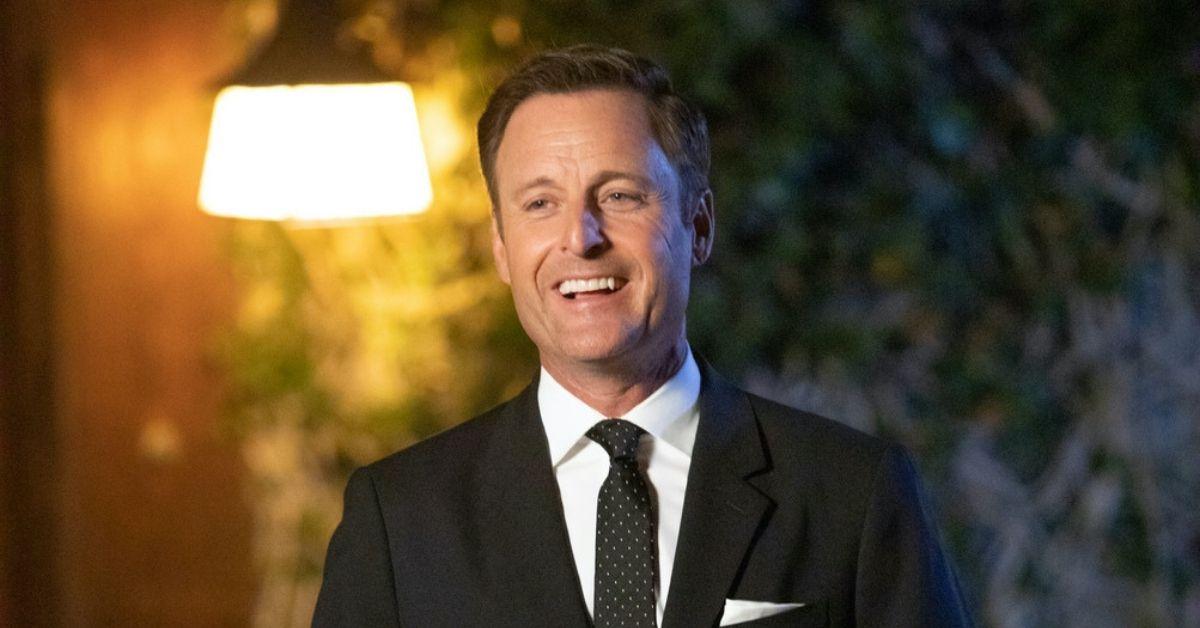 Bachelor host Chris Harrison's girlfriend, Lauren Zima, is the latest to speak out since the 49-year-old temporarily stepped back from the show after his controversial comments regarding Rachael Kirkconnell's past.
Article continues below advertisement
"What Chris said was wrong and disappointing," Zima said on her Instagram Story on Saturday, February 13. "Defending racism can never happen. Accountability comes first, what's next is learning and growth."
As OK! previously reported, Harrison told Rachel Lindsay that the Bachelor frontrunner should be given a "little grace" after she came under fire when fans discovered that she allegedly "liked" racially sensitive posts and attended a plantation-themed party while in school at Georgia College and State University in 2018.
"I have seen some stuff online — this judge, jury, executioner thing where people are just tearing this girl's life apart and diving into, like, her parents, her parents' voting record. It's unbelievably alarming," Harrison said to Lindsay, but later apologized and said he "took a stance on topics about which I should have been better informed."
Article continues below advertisement
"I am beyond grateful to have Rachel [Lindsay] as a mentor during this season," current bachelor Matt James wrote on his Instagram Story last week. "Your advocacy of BIPOC people in the franchise is invaluable, I stand with you and the rest of the women advocating for change and accountability."
Article continues below advertisement
Article continues below advertisement
Article continues below advertisement
Bekah Martinez said that she didn't think Harrison did anything wrong. "We stand behind you in this, the world sucks when you can't say ANYTHING without people complaining!" she wrote while Bob Guiney left heart emojis under Harrison's apology.
Article continues below advertisement
"I keep getting messages from white people saying, 'It's just a dress...or just a party, celebrating history.' (1) Racism is not some relic of our past. It exists today. Going to a plantation-themed ball is glorifying racism that STILL EXISTS TODAY. It damn sure existed in 2018," Olivia Caridi tweeted.
"Chris stepping aside is a step. However, I'm waiting to hear the systematic changes the franchise will be evoking to combat the tokenization of BIPOC individuals. #BachelorNation," Pieper James said.
Article continues below advertisement
Meanwhile, Lindsay has hinted that she may not renew her Bachelor Nation contract when it expires.
"The things that were boiling to me the most were the compassion and the space and the grace that Chris Harrison wanted to give to Rachael, but couldn't give it to this Rachel in the interview, couldn't give it to the people that were offended by the things that she did," Lindsay said on her "Higher Learning" podcast.
"I'm exhausted. I have truly had enough," the 35-year-old said but noted that Harrison reached out to Lindsay and apologized.
Article continues below advertisement
"I have no one to blame but myself for what I said and the way I spoke. I set standards for myself, and have not met them. I feel that with every fiber of my being. Now, just as I taught my children to stand up, and to own their actions, I will do the same," Harrison announced.
"By excusing historical racism, I defended it. I invoked the term 'woke police,' which is unacceptable. I am ashamed over how uninformed I was. I was so wrong."