NEWS
'Devastating & Heartbreaking': Matt James Responds To 'The Bachelor's' Racial Controversies Involving Rachael Kirkconnell, Rachel Lindsay & Chris Harrison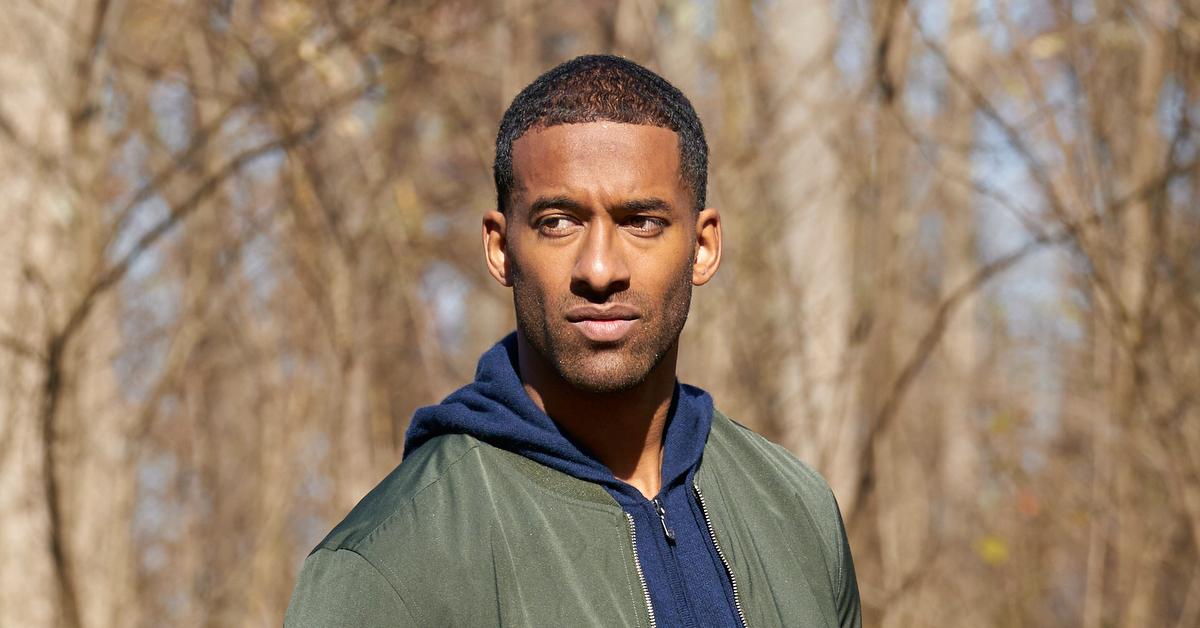 Matt James has finally broke his silence on the racial controversies plaguing his season of The Bachelor.
Posting a statement to Instagram Monday, the 29-year-old addressed contestant's Rachael Kirkconnell's racially insensitive photos from past and Chris Harrison's backlash-inducing defense of them.
Article continues below advertisement
"The past few weeks have been some of the most challenging of my life, and while there are several episodes left of the season, it is important that I take the time to address the troubling information that has come to light since we wrapped filming, including the incredibly disappointing photos of Rachael Kirkconnell and the interview between Rachel Lindsay and Chris Harrison," he began.
"The reality is that I'm learning about these situations in real time, and it has been devastating and heartbreaking to put it bluntly."
Article continues below advertisement
"Chris's failure to receive and understand the emotional labor that my friend Rachel Lindsay was taking on by graciously and patiently explaining the racist history of the Antebellum South, a painful history that every American should understand intimately, was troubling and painful to watch," he continued. "As Black people and allies immediately knew and understood, it was a clear reflection of a much larger issue that The Bachelor franchise has fallen short on addressing adequately for years."
"This moment has sparked critical conversations and reporting, raised important questions, and resulted in inspiring displays of solidarity from The Bachelor nation," James' statement continued. "It has also pushed me to reevaluate and process what my experience on The Bachelor represents, not just for me, but for all the contestants of color, especially the Black contestants of this season and seasons past, and for you, the viewers at home."
Article continues below advertisement
"I will continue to process this experience, and you will hear more from me in the end," he concluded. "My greatest prayer is that this is an inflection point that results in real and institutional change for the better."
Article continues below advertisement
The fall out began after Kirkconnell, the frontrunner of the season, was heavily criticized on social media when a photo of her at a "Kappa Alpha Order 'Old South' formal, an antebellum plantation themed ball," resurfaced, according to a Reddit user who found the photograph in addition to another photo of her apparently dressed as a Native American.
The 24-year-old also allegedly "liked" a photo of a Confederate flag and shared QAnon conspiracy theories online, according to a viral TikTok video.
Harrison initially defended the controversial contestant, who is vying for the first Black male lead's heart, by saying she needed a "little compassion" during an interview with Extra co-host Lindsay.
"I saw a picture of her at a sorority party five years ago, and that's it, boom," Harrison said during the interview. "This girl is in this book now, and she's now in this group, and I'm like, really?"
Article continues below advertisement
Well, the picture was from 2018 at an Old South antebellum party," Lindsay, 35, replied. "That's not a good look."
Harrison then questioned: "Is it [not] a good look in 2018, or is it not a good look in 2021?"
"It's not a good look ever, cause she's celebrating the Old South," Lindsay stated. "If I went to that party, what would I represent at that party?"
Harrison continued to defend the 24-year-old, responding: "My guess, these girls got dressed up and went to a party and had a great time, they were 18 years old. Now does it make it OK? I don't know, Rachel, you tell me.
"I am not the woke police," he added, a phrase he reiterated several times throughout the interview.
Article continues below advertisement
Harrison quickly found himself on the receiving end of the backlash, promoting him to issue a lengthy apology.
"I have spent the last few days listening to the pain my words have caused, and I am deeply remorseful. My ignorance did damage to my friends, colleagues and strangers alike. I have no one to blame but myself for what I said and the way I spoke," the television personality wrote in a lengthy statement via Instagram on Saturday, February 13.
"I set standards for myself, and have to meet them. I feel that with every fiber of my being. Now just as I taught my children to stand up, and to own their actions, I will do the same," the 49-year-old continued. "By excusing historical racism, I defended it. I invoked the term 'woke police,' which is unacceptable. I am ashamed over how uninformed I was. I was so wrong.
Article continues below advertisement
Lindsay said on her "Higher Learning" podcast that Harrison reached out to her privately and apologized, which she "appreciated," but said she is exhausted and may exit the Bachelor Nation franchise once her contract expires.
"The things that were boiling to me the most were the compassion and the space and the grace that Chris Harrison wanted to give to Rachael, but couldn't give it to this Rachel in the interview, couldn't give it to the people that were offended by the things that she did," Lindsay said.
Kirkconnell has since posted her own apology for her "racist" and "offensive" actions.
"My age or when it happened does not excuse anything. They are not acceptable or okay in any sense. I was ignorant, but my ignorance was racist," she wrote on Thursday, February 12. "I am sorry to the communities and individuals that my actions harmed and offended. I am ashamed about my lack of education, but it is no one's responsibility to educate me."