'RHOC' Star Tamra Judge Having Breast Implant Removal Surgery, Says 'Bye Bye Bye Boobies' In Topless Photo
Tamra Judge is saying goodbye to her breast implants, sharing that she's getting them removed to relieve some of the "autoimmune issues" she claimed they caused.
Article continues below advertisement
In a series of now-deleted Instagram Stories shared on Tuesday, June 29, the 53-year-old posted a topless photo of herself with orange emojis covering her nipples. "Explant Surgery Pre-Op," Judge captioned the snap, which was allegedly taken at her pre-op appointment with longtime plastic surgeon Dr. Milind Ambe.
Article continues below advertisement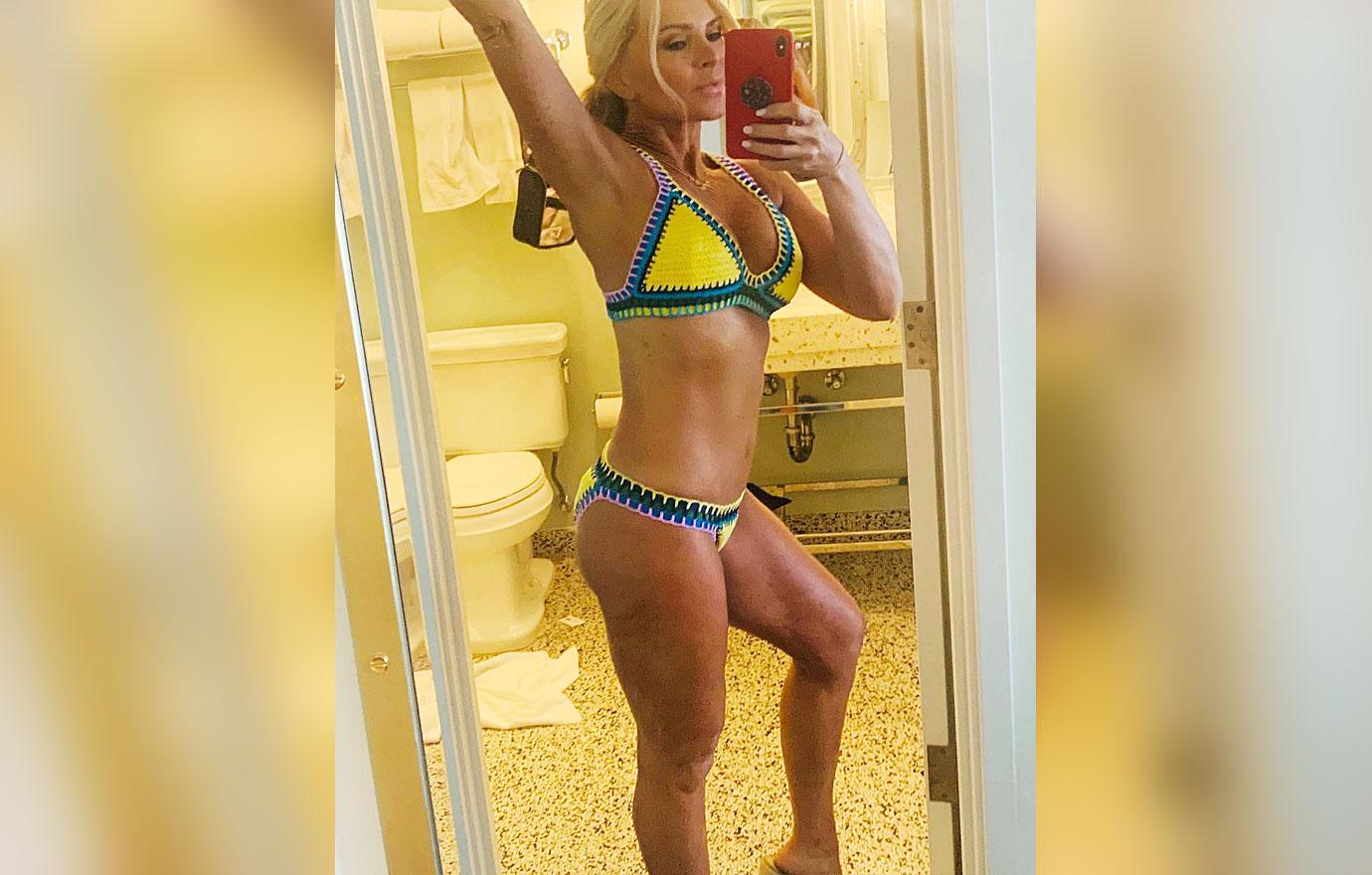 The Real Housewives of Orange County alum then asked her fans to share their own experiences with implant removal prior to her surgery. In response to one user, Judge opened up about her excitement with getting her health back on track.
Article continues below advertisement
"I can't wait!" the former reality star wrote. "Tired of being tired and inflamed." Judge shared that she's been battling thyroid issues, swollen joints, fatigue, and bladder, sinus and gut inflammation. And while it is not confirmed if her implants are related to the several health issues she's currently dealing with, the implants can be linked to certain symptoms she is experiencing, according to the FDA.
Article continues below advertisement
"Patients receiving breast implants have reported a variety of systemic symptoms such as joint pain, muscle aches, confusion, chronic fatigue, autoimmune diseases and others," the FDA reported.
While responding to another fan who asked if she would keep her implants if she wasn't experiencing pain, Judge allegedly said she wouldn't be in such a hurry to have them taken out. However, the mother-of-four candidly noted that she's "so over having large breast[s] that seem to get bigger with age."
Article continues below advertisement
Judge previously opened up about going under the knife in 2015. At the time, she told the outlet that she'd had her boobs done five times, beginning when she was in her early 20s. In 2017, Judge underwent a facelift, honestly sharing that she has no intention of trying to hide her procedure.
Article continues below advertisement
"I'm just brutally honest, maybe sometimes to a fault. I'm not sure," she told Page Six at the time. "I never understood people that kept it hush-hush."
Judge explained why she wanted to be real with the public about her surgeries, sharing: "I think that for me I don't want young girls or even older women to think, 'Oh my God her skin looks so flawless and what is she doing?' I just feel like being honest is always the best," Judge declared. "I've gotten an overwhelming and crazy amount of response."