REALITY TV
'RHONJ' Stars Slam Jackie Goldschneider For Distasteful 'Coke' Analogy Involving Teresa Giudice's Daughter Gia, Calling It 'The Lowest Of The Lowest'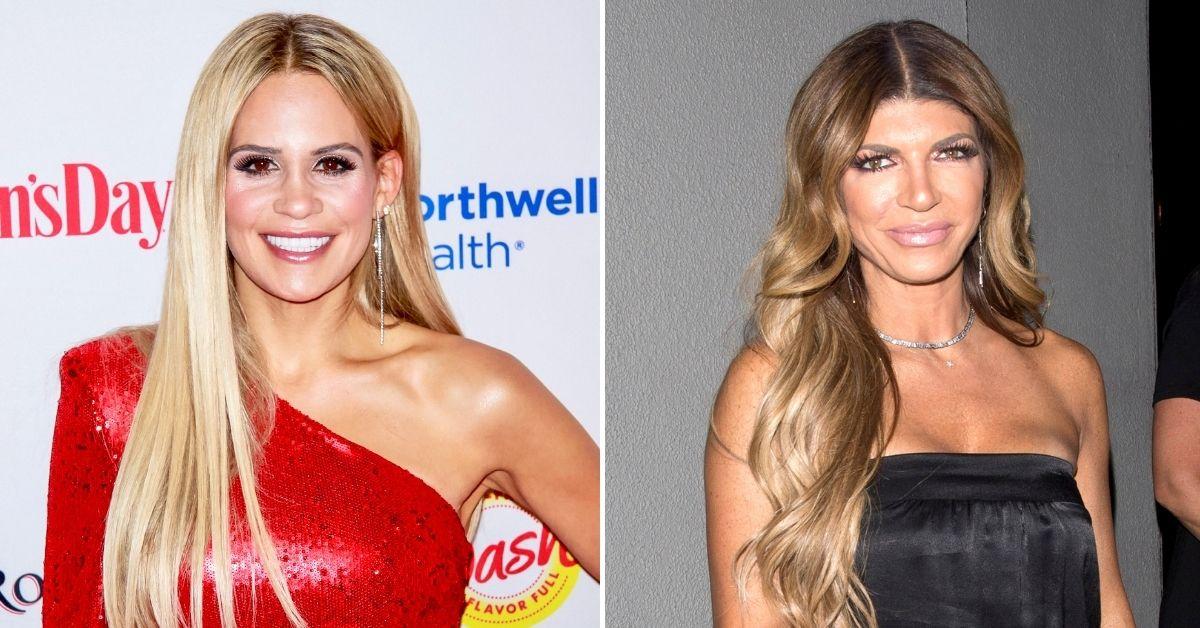 Real Housewives of New Jersey star Jackie Goldschneider has been facing backlash after making an analogy to starting rumors by using a false claim about Teresa Giudice's daughter Gia doing cocaine after Teresa said she heard that Jackie's husband was allegedly cheating on her.
Article continues below advertisement
The distasteful comment came during a fight between the two housewives, which prompted the 20-year-old to share a post which was written by her mom's business manager to address the situation.
"I don't comment on the show, ever ... Mostly because opinions are like a**holes. But this needs to be said, heard and repeated," Teresa's business manager, Karianne Fischbach, said in an Instagram post shared by Teresa and Gia.
"As a grown a** 'I'm so so smart I'm a lawyer' woman to bring Gia's name into an argument and place an accusation with such a weighted consequence is inconceivable," the statement read.
Article continues below advertisement
"What the cast members choose to do to [with] each other is the nature of the reality TV beast, this was too far."
Article continues below advertisement
The drama began after Teresa said she heard a rumor that Jackie's husband, Evan, was having an affair during his birthday party.
Article continues below advertisement
However, Teresa did not say whom she heard the rumor from. "I never asked for evidence," she said. "I'm just letting you know that somebody let this out there."
"I heard that Gia snorts coke at the bathroom at parties! I heard it! I don't know who I heard it from. I heard it from somebody," Jackie said when Teresa did not "clear" Evan's name.
Article continues below advertisement
Article continues below advertisement
"I did not watch this but totally agree a GROWN woman should never use an analogy like this," Dina Manzo added. "Especially about our beautiful Gia. Jackie needs to make a public apology immediately."
"I think that it was terrible to bring in [Gia]. It's one thing when we're talking about us, it's another thing when we bring kids in," RHONJ costar Melissa Gorga told Us Weekly about the incident. "I never want to bring [up] a child — even if they're 18, whatever, however old they are. I mean, I know Gia is 20 now. It doesn't matter. All of our kids to me are always off-limits."
Article continues below advertisement
"First of all, she didn't even say like, 'How would you feel if I had said [this about Gia]?' It wasn't even articulated in that way. It was a statement," Jennifer Aydin commented. "And even though I know what her intention was, saying that about someone's child —an innocent child that really has nothing to do with this No. 1 — [and] No. 2, let's not forget that Jackie came for Teresa's husband on more than one occasion."
Article continues below advertisement
"My analogy about Gia was simply an analogy — there was no truth to it of course. The rest of the cast understood this, which you'll see in the coming weeks," Jackie explained as she wanted Teresa to understand how hurtful rumors are.
"The behavior at my husband's birthday party is truly unfortunate — destroying a marriage and family is not entertainment."