COUPLES
Caught Out! Ronnie Ortiz-Magro's Girlfriend Downplayed Domestic Violence Abuse But 911 Call Reveals Otherwise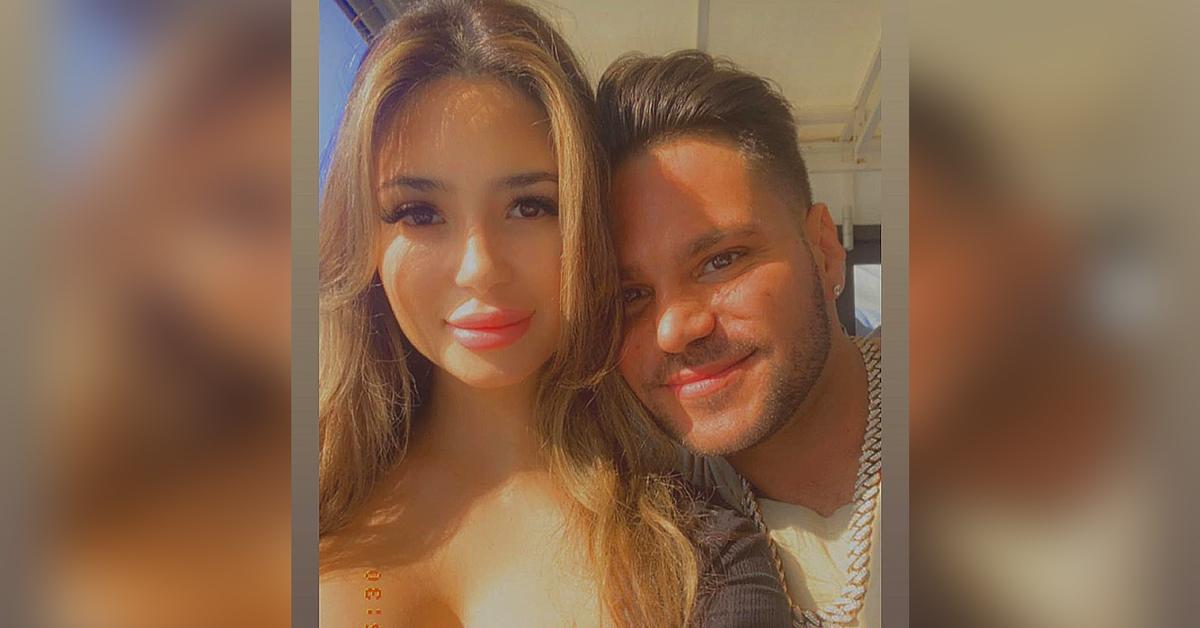 One day after Jersey Shore star Ronnie Ortiz-Magro's girlfriend, Saffire Matos, downplayed the couple's domestic violence dispute via Instagram, it was reported that she was the one who made the call to the cops — which led to the reality star's arrest on felony charges of domestic violence.
Article continues below advertisement
OK! reported Ortiz-Magro was taken into custody on Thursday, April 22, for allegedly attacking Matos.
A law enforcement source said that it was actually Matos who phoned the police after the couple's dispute turned physical. The police arrested Ortiz-Magro after they saw visible marks on Matos' body and spoke to both parties, coming to the conclusion that the Jersey Shore star was the aggressor, TMZ reported.
Article continues below advertisement
According to a law enforcement insider, the bruises on Matos' body, which the cops determined she sustained during their fight, was one of the many observations that prompted the arrest.
Article continues below advertisement
And while the dispute resulted in Matos reportedly needing to call the police for help, the brunette beauty downplayed the alleged violence via her Instagram Story after her boyfriend's arrest.
Earlier this week, Matos insisted she and Ortiz-Magro are "fine" and there is just a "lot of misleading information floating around out there."
Article continues below advertisement
After thanking those who reached out to check in on her, Matos added: "Everything that's being portrayed out there are not facts. I don't think it's fair that people are using false accusations to gain attention."
Ortiz-Magro — who was reportedly released after posting a $100,00 bail — also broke his silence regarding the situation. On Monday, April 26, the MTV star reflected on the dispute in question and said he was grateful for his "real friends" during this time.
Article continues below advertisement
"I take all experiences as lessons," he wrote via his Instagram Story. "You learn who really cares about you when your [sic] down and out and than [sic] you see who doesn't! But I guess they call it the weeding process."
Article continues below advertisement
"We have just learned of the new allegations against Ronnie and need some additional time to further investigate. As such, we will not be making any other statements at this time," Ortiz-Magro's lawyer, Scott Leemon, said in a statement.
This was not the first time Ortiz-Magro got in trouble with the law. In fact, his recent arrest could trigger a violation of his probation order from a previous arrest. In October 2019, he allegedly assaulted ex Jen Harley, with whom he shares three-year-old daughter Ariana Sky.
In light of Ortiz-Magro's arrest, Harley rushed to pick up their daughter from her baby daddy to get Ariana away from the "scary situation," according to Radar. As of now, the parents share custody of their child.