Ryan Reynolds Gushes Over Being Married To Blake Lively, Jokes He Can't Complain About The 'Baked Goods' Or Their Sex Life
Article continues below advertisement
While talking to SiriusXM host Jess Cagle, the father-of-two gushed over the best parts about being married to the Gossip Girl alum that the public wouldn't expect, explaining Lively has helped him immensely in his career. Reynolds candidly admitted his brilliant wife has assisted him on numerous occasions when it came to writing the scripts for his movies.
"I write on a lot of my movies," Reynolds explained, noting it's been a "survival mechanism" for him for a long time." The handsome hunk confessed a lot of the "A++" work he's done on projects was actually Lively, who would "jump in, grab the keyboard" and offer up another idea.
Article continues below advertisement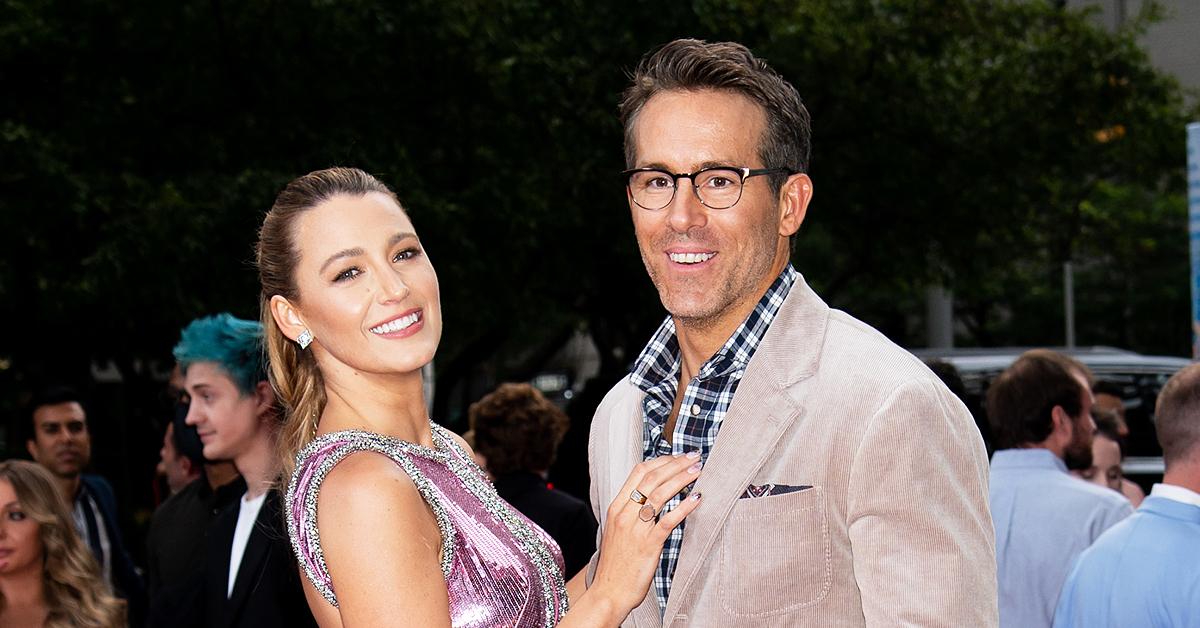 Article continues below advertisement
While noting "there's inherent sexism in the [entertainment] business," Reynolds alleged the 33-year-old is able to bring in a fresh take for his scripts. And the Deadpool actor certainly isn't shy about making sure credit goes where it's due, as he would let others know Lively was the one who came up with the genius idea.
"[Blake is] a really talented, multi-hyphenate kind of person in this," he said of the role Lively plays in his movies. "She's helped me so much in Deadpool, all kinds of movies that have been big successes," Reynolds stated. "She's always got a lot of bricks in that wall so."
Article continues below advertisement
Cagle then asked if the "best thing" about being married to Lively was her "baked goods," as she whipped up a birthday pie for her hubby's big day and recently showed off her skills with a glittering pink unicorn cake.
Article continues below advertisement
"I mean, it is an obvious perk," replied the actor before giving some NSFW details into what goes on behind the couple's bedroom door. "Not complaining about that or the sex," the 44-year-old quipped.
The beloved power couple — who wed in 2012 and share children James, 6, Inez, 4, and Betty, 21 months — has been very open about their loved-up relationship while also poking fun at one another on social media.
And while Reynolds is busier than ever these days — he's gearing up for the debut of his upcoming film, Free Guy, while Lively is caring for their three kiddos — OK! exclusively learned the good-looking couple is thinking about expanding their brood. "They'd love to have a boy," claimed the source. "Blake thinks it would be adorable to see Ryan doing those father-son things, like coaching little league."