NEWS
'He's Just Suffering': 'Saved By The Bell' Actor Dustin Diamond Is In A 'Lot Of Pain' Following His Cancer Diagnosis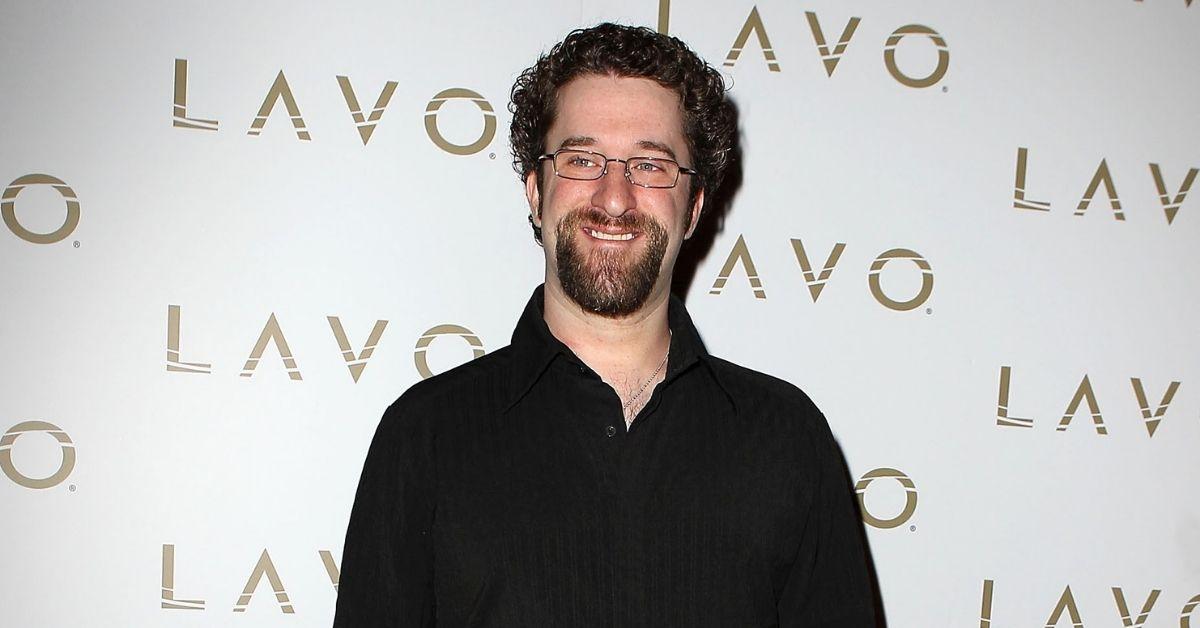 It's a tough road ahead for Dustin Diamond, who is "going through a lot of pain" amid his cancer battle.
Article continues below advertisement
Earlier this month, the 44-year-old, who is best known for his role as Samuel "Screech" Powers in Saved by the Bell, was taken to hospital due to pain and was later diagnosed with cancer.
"It's not good, it's not good at all. He's going to be in the hospital for a while. He's getting through his treatments now. It's tough, it's very hard," an insider said. "Right now, he's just suffering. He has his ups and downs where he's great one minute, but then he can be in a lot of pain — tears. It's such an emotional time."
Article continues below advertisement
"Those close to him try calling him every day to try to cheer him up. He has a handful of people who are in his close circle — his girlfriend being one of them. They have no idea when he can go home," the source added.
Article continues below advertisement
"At this time we can confirm that Dustin does have cancer. Dustin will disclose more information once it is available and a plan moving forward is made," representatives for the actor said on Thursday, January 14.
"We ask everyone to respect Dustin's privacy during this difficult time. All positivity and prayers are appreciated."
Representatives said that the diagnosis may be stage IV, but they are waiting to "confirm it with the doctors" before revealing more information.
MORE ON:
saved by the bell
Article continues below advertisement
"We all know it is, but we're waiting for a firm confirmation. Then from there, we can see what the future is," the insider explained.
"We're taking it step by step, day by day. Nobody is allowed to visit him at this time. Maybe one or two people, but there's constant COVID testing for any visitors. So, no one can really visit. He's been communicating to his close circle via video chat."
Article continues below advertisement
Fortunately, Diamond has the support of his Saved by the Bell costars during this tough time. "I connected with Dustin earlier this evening and although the news of his diagnosis is heartbreaking, we remain positive that he'll overcome this. Praying for him & his family and for a speedy recovery. God Bless," Mario Lopez, who played A.C. Slater, wrote.
"Thinking of you, Dustin," Tiffani Thiessen, who played Kelly Kapowski, shared on her Instagram Story.
A source said that Diamond has "received all the well-wishes from his Saved by the Bell costars, and he's been really happy hearing that stuff" — even though he did not reprise his role in Peacock's revival of Saved by the Bell last year.
Article continues below advertisement
Diamond is reportedly undergoing chemotherapy and was in pain last week, as he was suffering from shingles.
Diamond was apparently worried that he had cancer when he was first hospitalized, as he had a lump on his throat and cancer is common in his family. His mother passed away from breast cancer.
Us Weekly was the first to report the update from Diamond's representatives.