NEWS
Sia Deletes Twitter After Golden Globe Nomination For Her Film 'Music,' Apologizes For Controversial Scene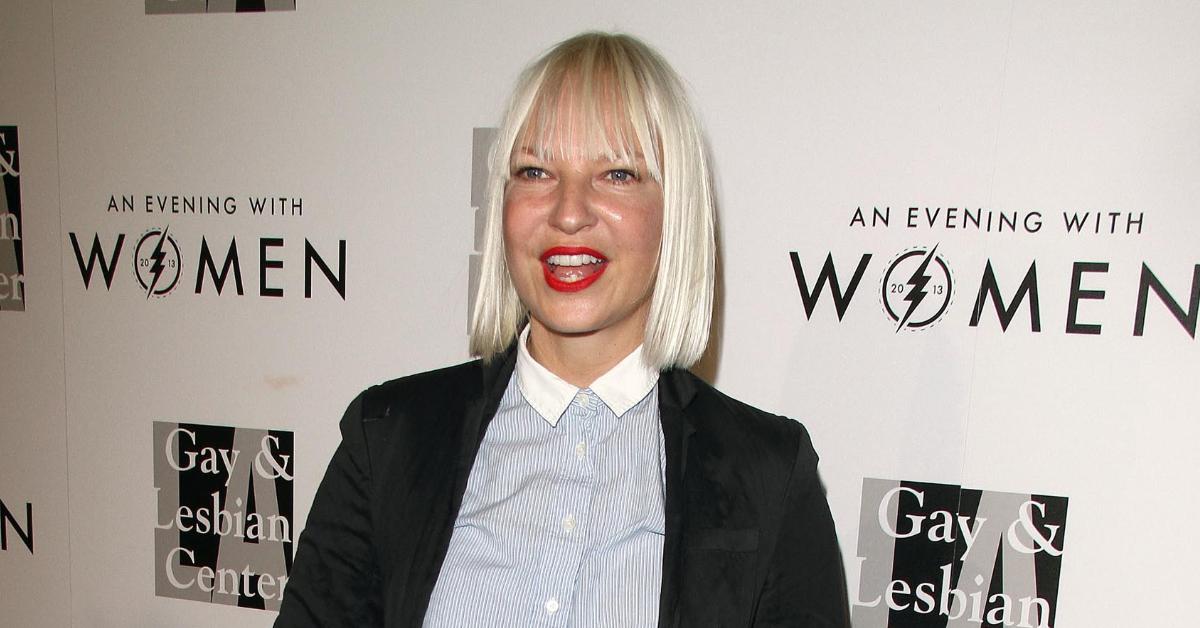 After more criticism of her film, Music — which was nominated for a Golden Globe — has come out, Sia deleted her Twitter account.
The singer even apologized when fans expressed concerns about the flick, which stars Maddie Ziegler as Music, a girl with autism.
Article continues below advertisement
The film was nominated for Best Motion Picture — Musical or Comedy, and Kate Hudson was up for Best Performance by an Actress in a Motion Picture — Musical or Comedy for her role. However, there were concerns about how the film will portray autism — specifically one scene in particular, where Hudson uses restraints on Ziegler's character.
"MUSIC doesn't just promote harmful stereotypes about autistic people ― it shows restraints that have killed members of our community as necessary and loving acts. This film should never have been made, and it shouldn't be shown," Zoe Gross, director of advocacy at the Autistic Self Advocacy Network, wrote in a press release.
Article continues below advertisement
Communication First, which is a group for nonverbal people with disabilities, said that Sia's team "reached out and briefly engaged" with them "before restraint scenes from the film were leaked" but communication ended between them after "a committee of nonspeaking and autistic people were invited to screen the film last week," making additional recommendations.
"MUSIC's restraint scenes will undoubtedly cause harm to autistic people. Because many autistic people have experienced restraint, some will be traumatized by watching the film," executive director of Communication First Tauna Szymanski said.
Article continues below advertisement
"I promise, have been listening. The motion picture MUSIC will, moving forward, have this warning at the head of the movie: MUSIC in no way condones or recommends the use of restraint on autistic people. There are autistic occupational therapists that specialize in sensory processing who can be consulted to explain safe ways to provide proprioceptive, deep-pressure feedback to help with [sic] meltdown safety," Sia wrote in tweets, which were captured by the Daily Mail before she deleted her account.
The "Chandelier" singer also said she plans on removing the restraints scenes and listened to the "wrong people" when she researched the material.
Article continues below advertisement
Article continues below advertisement
"Could u not have gone with .... another autistic actor? instead of casting one, going 'this is too hard i can't accommodate this person' and going straight to a neurotypical actor instead?" another added.
Article continues below advertisement
"I cast thirteen neuroatypical people, three trans folk, and not as f**king prostitutes or drug addicts but as doctors, nurses and singers. F**king sad nobody's even seen the dang movie. My heart has always been in the right place," the songstress shot back at the time, adding that she "tried working with a beautiful young girl non verbal on the spectrum and she found it unpleasant and stressful. So that's why I cast Maddie."
Music will premiere in select IMAX theaters on February 10 and will be released on premium video-on-demand services on February 12.