NEWS
Aww! Singer Sia Shares First Picture With Her Adopted Son Che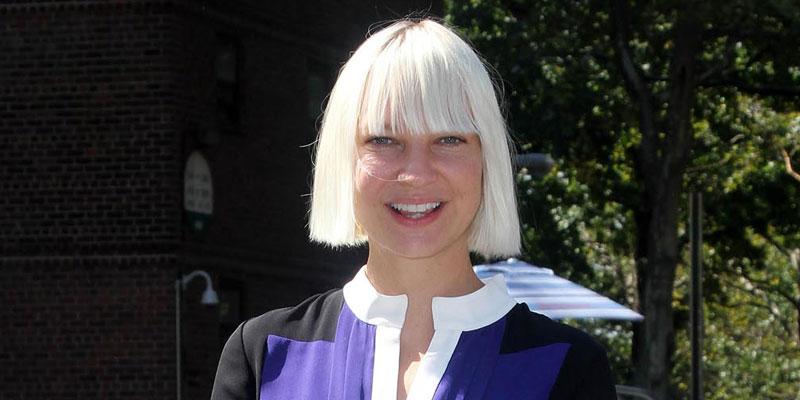 Sia finally gave fans a glimpse inside her personal life and shared her first photo with her adopted son Che, who is 19 years old. In the snap, the singer and her son are cuddling and smiling for the camera — but their faces are partially covered by a sunglasses emoji.
"I've wanted to be a mom my whole entire life. For years I was basically walking around with my legs open like, 'Impregnate me!'" she told InStyle magazine.
Article continues below advertisement
Then, everything changed for the "Chandelier" songstress when she was watching "a documentary about the foster care system." She heard the story of a 16-year-old boy and decided that she was going to adopt him.
"Older children have a really hard time getting adopted, and when I saw him, I said to myself, 'That's my son.' I knew I wanted to help him. By the time I found him, he was 18 and aging out of the foster care system. I told him that I wanted to adopt him, and since he was an adult, he left with me that day," she shared.
Article continues below advertisement
"Both my boys had tears in their eyes, and from that moment on, I knew it was my duty to be the best mother I could be for them," she gushed.
Sia shared that because of her success, she could have just given the boys money every year for the rest of their lives but decided against that.
"But that's not the kind of person I am. I actually only give them an allowance for groceries. Of course, when I first adopted them, I bought them everything in the world. laughs But more importantly, I wanted to spend a lot of time with them to help reverse the conditioning they grew up with and guide them toward a meaningful life that they don't ever have to be ashamed about," she said.