NEWS
You Have 20/20 Vision If You Can Spot the Fish Hiding Among Octopuses in This Optical Illusion in 15 Seconds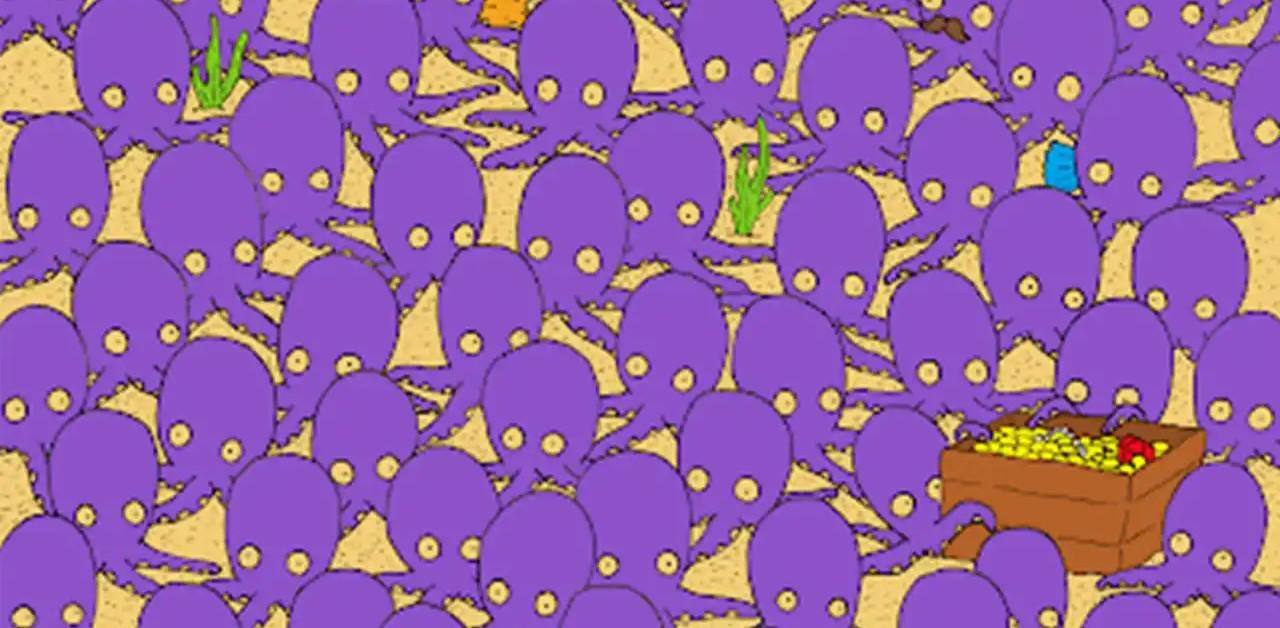 Cartoonist Gergely "Dudolf" Dudas is here with another brain teaser!
In this edition of his artwork, there are countless images of purple octopuses on a tan background, with beach items like seashells and seaweed scattered throughout. Your mission is to to find the fish that's hidden in the picture within 15 seconds.
Article continues below advertisement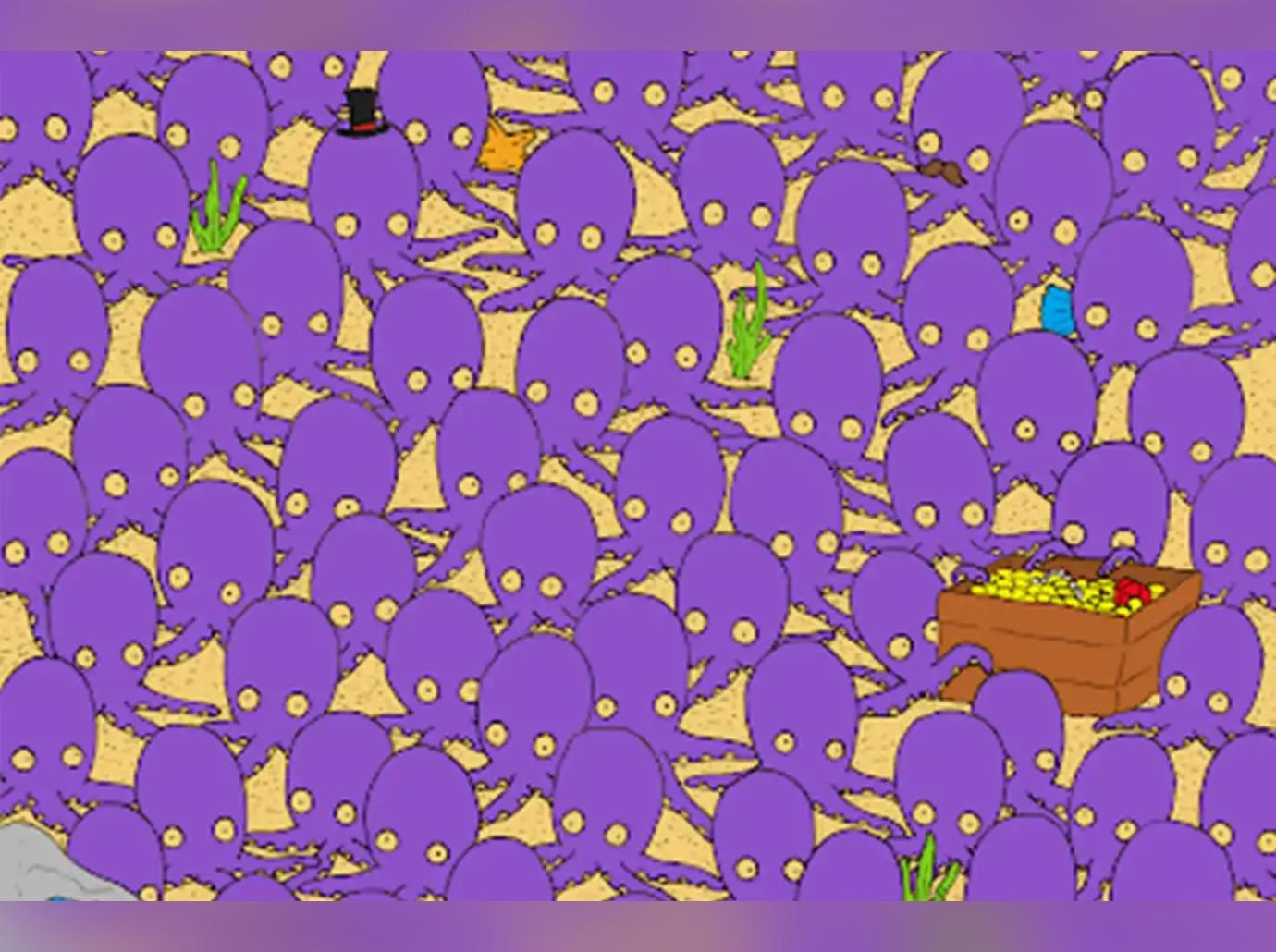 Give yourself the allotted time to search closely, but if you aren't able to see the aquatic critter, scroll down to uncover the answer.
Article continues below advertisement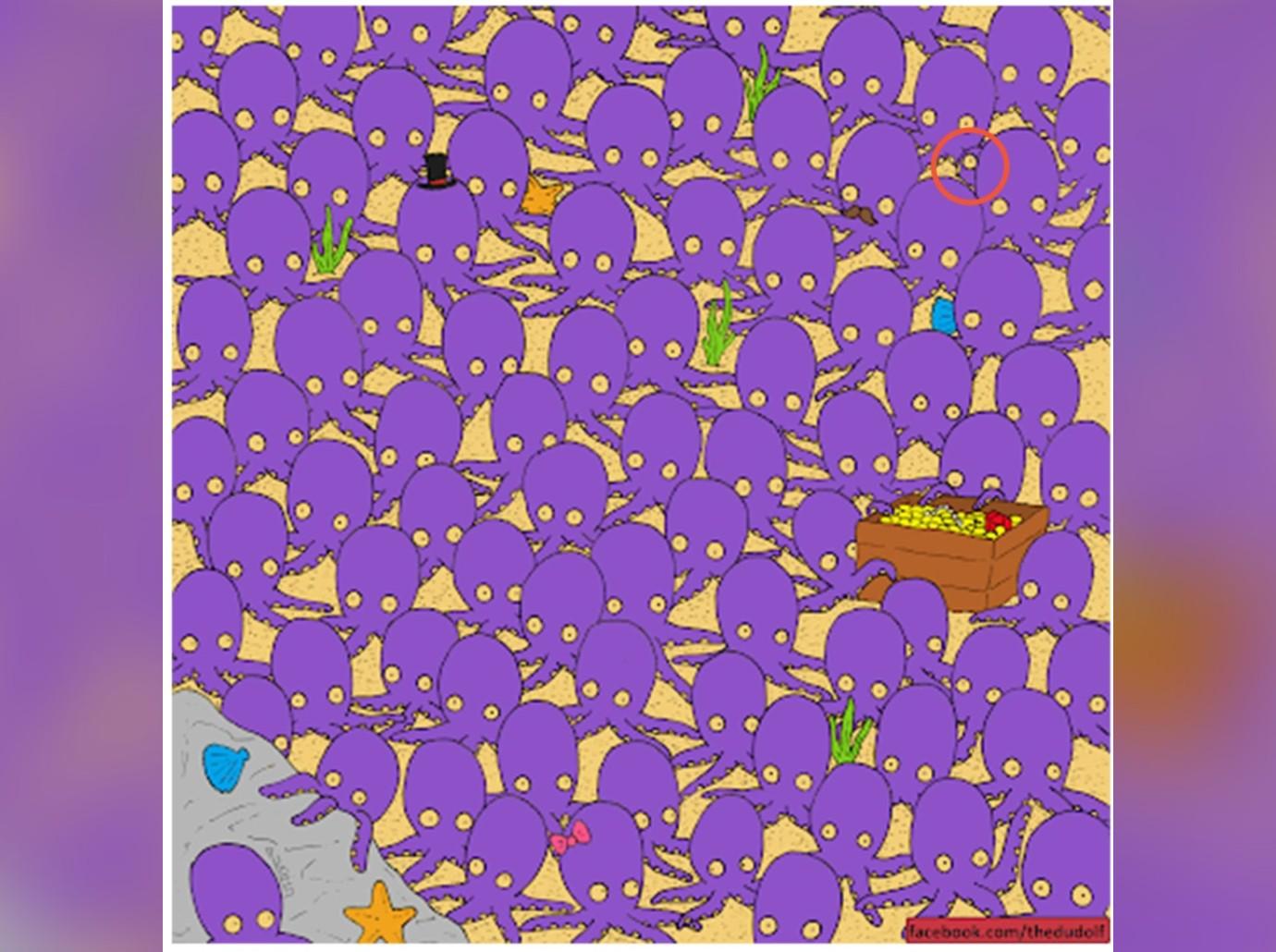 The artist's thousands of Facebook followers were divided on the difficulty level of the illusion, with one admitting, "Couldn't find the little guy but sure enjoyed looking for him and seeing a lot of other details that make these so delightful!"
"Found it! This one was a little more difficult than the last couple of puzzles," acknowledged another fan, with a third commenting, "That rascal hid well but I spotted him immediately!"
"That one took a little more time! I enjoyed that!" confessed another. "Got me! Love these!"
Article continues below advertisement
Optical illusions are hard to understand, but the American Museum of Natural History gave a simple explanation on their official website.
"What you see and what you think you see are different things. Your senses gather information and send it to your brain. But your brain does not simply receive this information — it creates your perception of the world," the description explained. "This means that sometimes your brain fills in gaps when there is incomplete information, or creates an image that isn't even there."
That process is a result of evolution. "Survival depends on fast reactions," the blurb continued."Your brain has evolved to work quickly to piece together whatever bits and fragments it can get—and to do its best to figure out the rest."
Article continues below advertisement
Never miss a story — sign up for the OK! newsletter to stay up-to-date on the best of what OK! has to offer. It's gossip too good to wait for!