NEWS
Stephen Colbert Blasts Tucker Carlson For 'Gaslighting' His Viewers Despite Passionately 'Hating' Donald Trump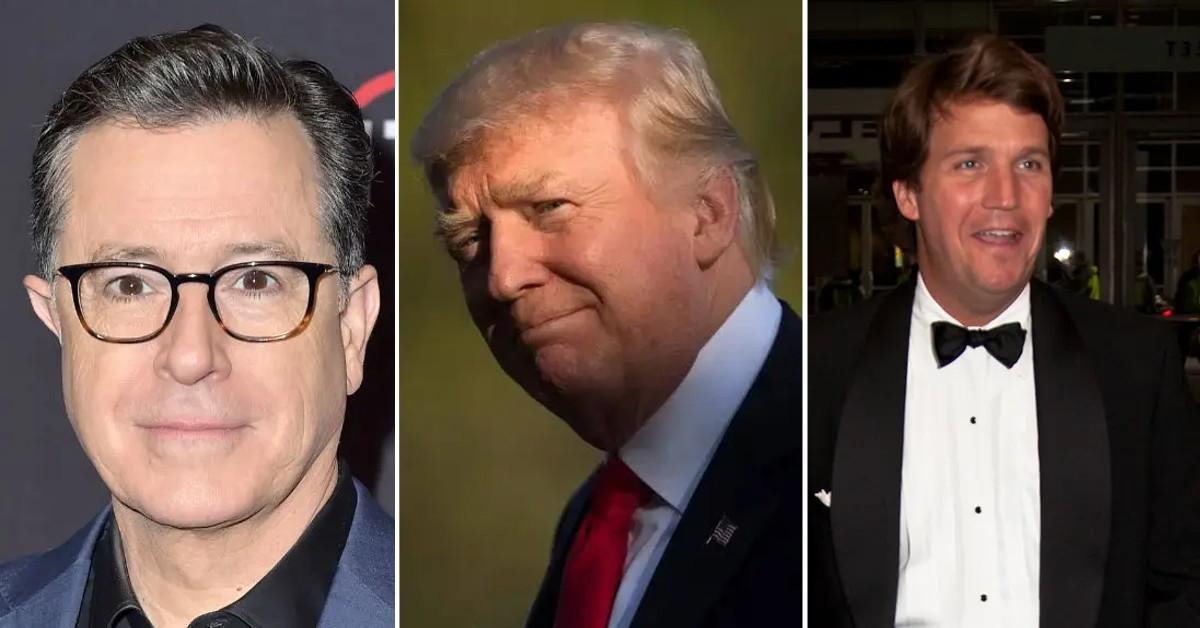 Stephen Colbert couldn't help but poke fun at the way Tucker Carlson delivers the news.
For years, the Fox News host, 53, seemed like he was loyal to Donald Trump, but it's been revealed his disdain for the former president, 76, in new text messages.
Article continues below advertisement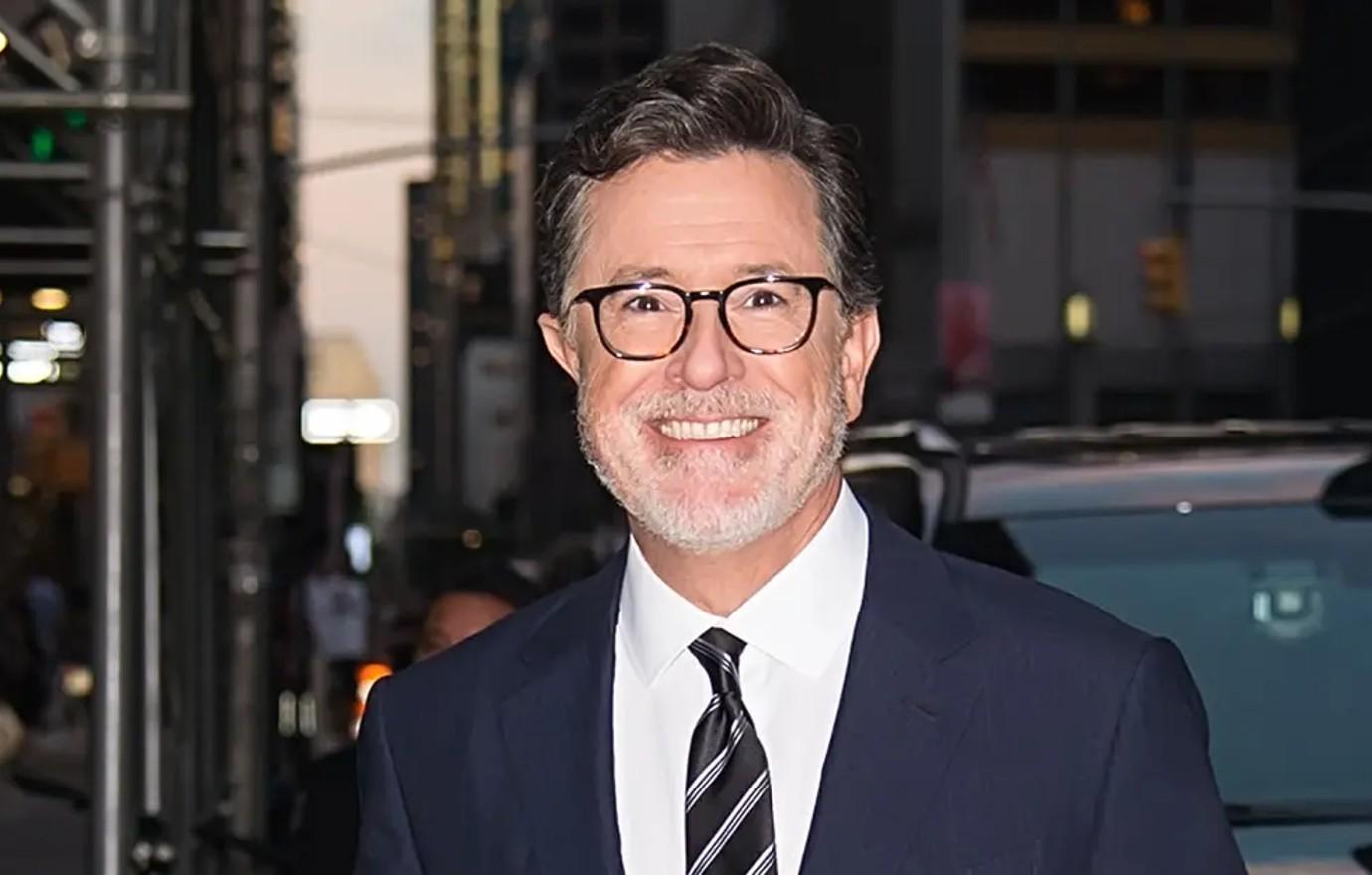 "Thanks in large part to the former president, there's a whole industry of people who make a good living trying to make you think you're insane," the host, 58, said on the Tuesday, March 7, episode of The Late Show with Stephen Colbert. "Well, I make a very good living reminding you that you're not."
Article continues below advertisement
"You'd think that once the people gaslighting you on a daily basis have been revealed to be liars – say, in multiple text messages and a $1.6bn court filing by Dominion Voting Systems – they would pump the brakes," he added, referring to the lawsuit in which Fox News anchors were exposed for endorsing Trump's lies about how the 2020 election was supposedly "rigged."
"But apparently, some people are just addicted to being d****," Colbert quipped.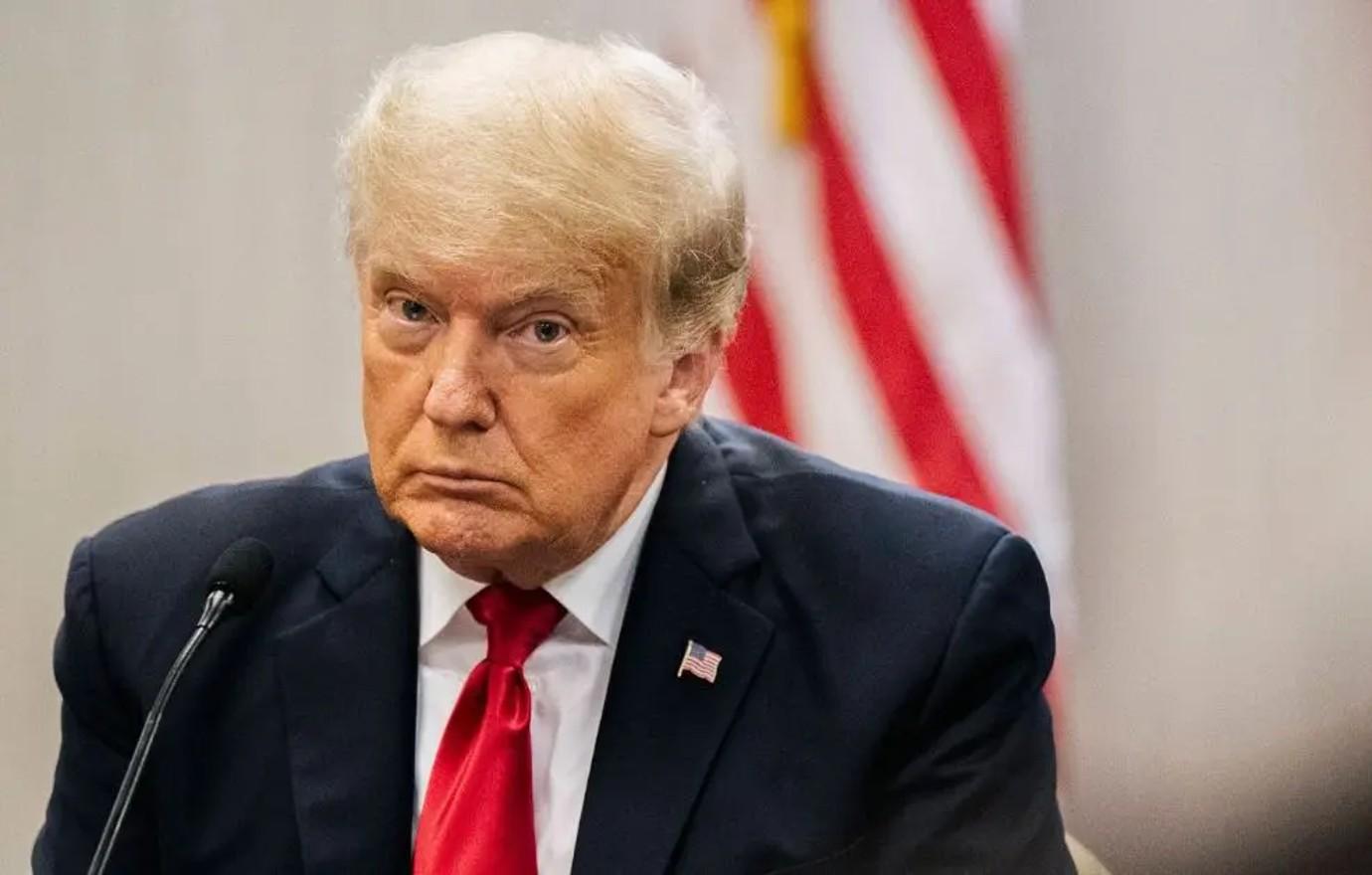 Article continues below advertisement
The comedian spoke about how Carlson, who aired security footage from January 6 on his show, "cherry-picked innocuous clips to try to rewrite what we all saw happening with our own eyes."
"These were not insurrectionists. These were sightseers," Carlson said of Trump supporters roaming the hallway of the U.S. Capitol. "They're not destroying the Capitol. They obviously revere the Capitol."
"Yes they obviously revere the Capitol so much that they queued up neatly to smash those windows," Colbert stated.
Article continues below advertisement
As OK! previously reported, Carlson texted a colleague: "We are very, very close to being able to ignore Trump most nights. I truly can't wait."
"I hate him passionately," he added, The Washington Post reported.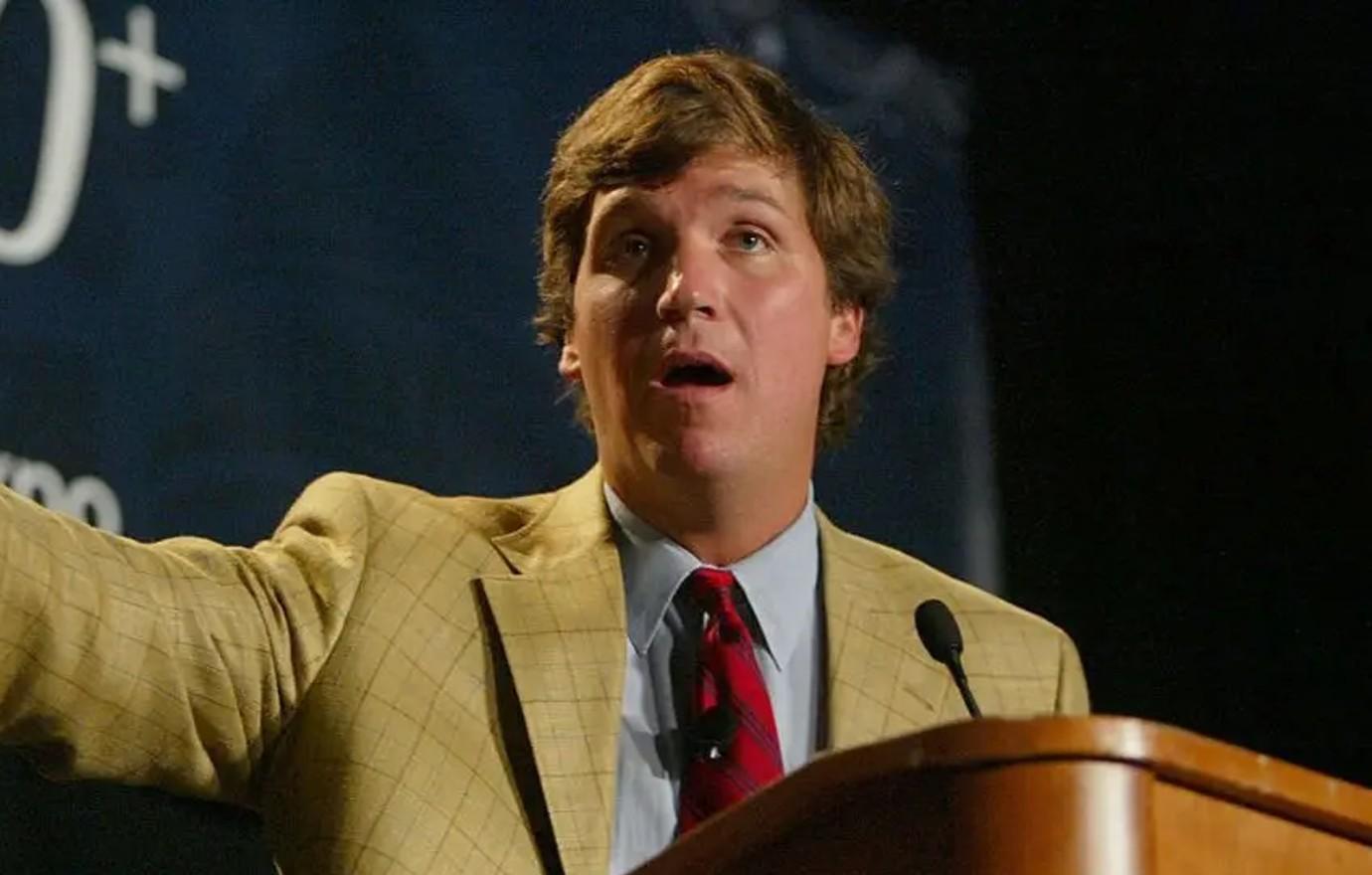 Article continues below advertisement
The text exchange happened on January 4, 2021 — two days before people attacked the U.S. capitol as they attempted President Joe Biden from becoming president.
"We're all pretending we've got a lot to show for it, because admitting what a disaster it's been is too tough to digest. But come on. There really isn't an upside to Trump," Carlson said in another message.
Never miss a story — sign up for the OK! newsletter to stay up-to-date on the best of what OK! has to offer. It's gossip too good to wait for!
Article continues below advertisement
Dominion Voting Systems, which sells electronic voting equipment which was used in the 2020 election, is suing Fox News and Fox Corporation as they claim that "executives at all levels of Fox … knowingly opened Fox's airwaves to false conspiracy theories about Dominion."