Tekashi 6ix9ine Sued By Tattoo Artist Who Claimed Rapper Stole His Name, Labeled Him A 'Heroin Addict': Report
Tekashi 6ix9ine is reportedly being sued by a Japanese tattoo artist who claimed the rapper stole his name and defamed him by calling him a heroin addict, according to a new lawsuit.
Article continues below advertisement
The tattoo artist, named Takashi Matsuba, insisted that 6ix9ine — born Daniel Hernandez — put his reputation on the line because the "FEFE" crooner "has created confusion and the false public perception that" the two are associated when they are in fact not, according to the documents that were filed in New York.
Matsuba reportedly claimed that the confusion lies in the fact that their names are almost identical besides one letter — 6ix9ine's first name is spelled with an "e" and Matsuba's first name is spelled with an "a."
Article continues below advertisement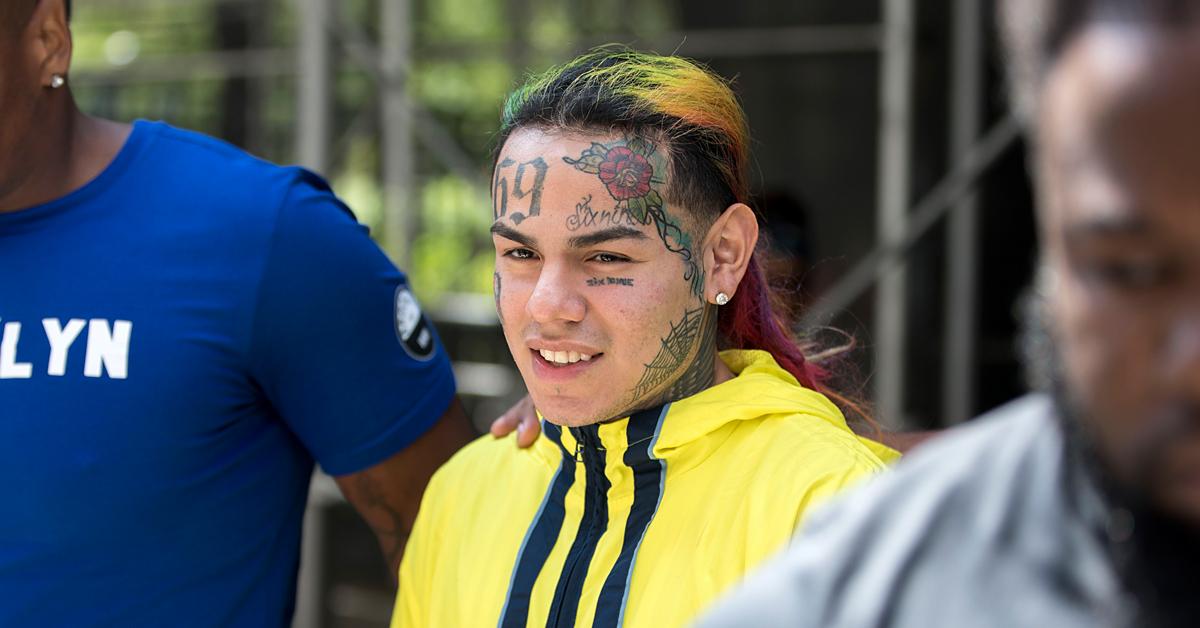 Article continues below advertisement
In addition, there is a part in the Hulu documentary 69: The Saga of Danny Hernandez where Matsuba's full name is seen on the screen. The director could then be heard saying that the rapper's name was inspired by his acquittance's roommate, according to Matsuba's claims.
Article continues below advertisement
Meanwhile, Matsuba also has a problem with Showtime, insisting their March documentary Supervillain: The Making of Tekashi 6ix9ine defamed him.
In the doc, 6ix9ine is heard saying: "There was this tattoo artist named Takashi from our neighborhood. And he was this heroin addict. He did heroin to create. He did it to get himself in his little world. He did it to be himself. And that's where I got the name Tekashi from. And that's who I am," Matsuba claimed.
Article continues below advertisement
According to Matsuba's legal documents, obtained by TMZ, the tattoo artist never used heroine, making the quote false and defamatory. He further explained, per the outlet, that the quote is damaging to his career because of the connection between the accusation of his drug use, career and use of needles.
Article continues below advertisement
Matsuba had demanded that Hulu producers edit and cut his image, name and likeliness from the documentary, which they refused to do, according to Matsuba. The tattoo artist is reportedly now suing for damages.