Ted Nugent Contracts COVID-19 After Claiming It Was A Hoax, Calls Pandemic 'Chinese Virus Attack'
After Ted Nugent dismissed COVID-19, claiming it was a hoax, the singer revealed he tested positive months later on Monday, April 19.
Article continues below advertisement
In a Facebook live video posted on Monday, the "Cat Scratch Fever" crooner admitted he was in agony after contracting the deadly virus. However, that didn't stop him from appearing to bash health care workers and use racist slurs to refer to the pandemic.
"You probably can't tell because my positive spirit and my positive attitude plows right through all the negative, and everybody told me I should not announce this, but I have had flu symptoms for the last ten days," he began to explain of his symptoms. "I thought I was dying."
Article continues below advertisement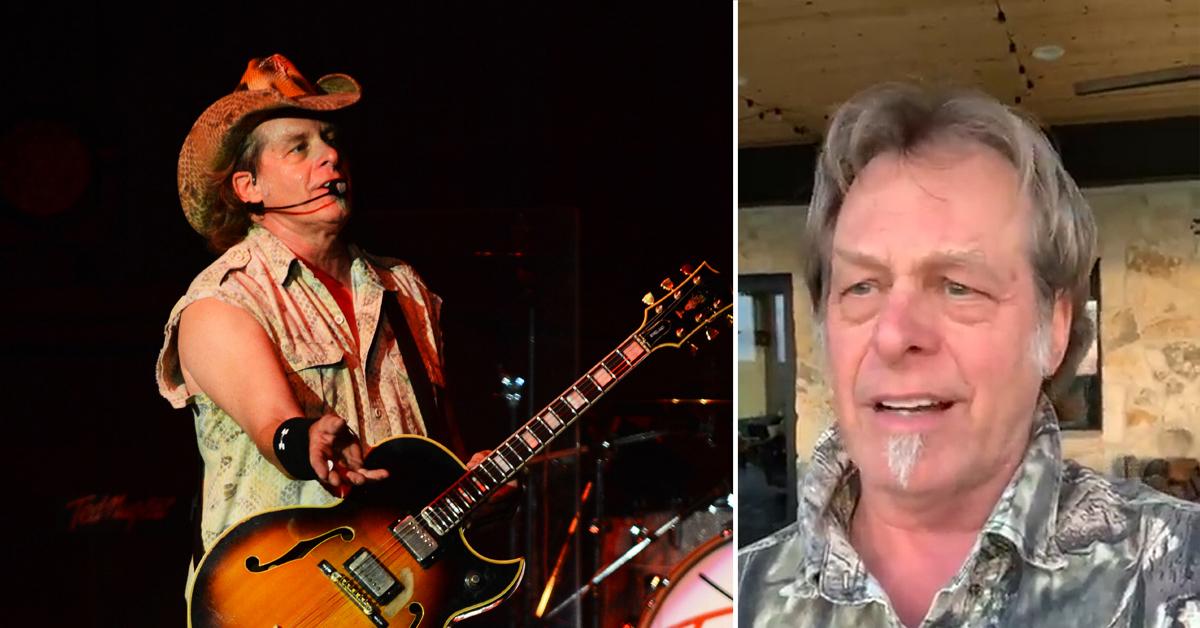 After Nugent referred to the global health crisis as the "clusterf**k pandemic" and "Chinese virus attack '21," he confirmed he tested positive, adding that he's got the "Chinese sh*t."
Article continues below advertisement
"Actually that's the only thing I don't got, is the sh*t," he told viewers of his constipation problems.
Article continues below advertisement
In the video taken at his Michigan ranch, Nugent explained: "I literately could hardly crawl out of bed the last few days," before confirming again that he officially tested positive.
The 72-year-old reiterated his previous stance on getting the vaccine, stating that he won't get it because "nobody knows what's in it." Nugent also insinuated — by making sarcastic comments and recalling conversations with his doctors — that getting tested is pointless since there is nothing to do once someone tests positive.
Article continues below advertisement
Nugent slammed those who know what is in the vaccine, insisting they shouldn't be "testing" the vaccine on people when they "can't even honestly answer our questions of what's in it."
Continuing his tirade against health care workers, Nugent mocked his doctors after he asked them what they would do differently if he tested positive for COVID-19, to which they responded, according to Nugent: "nothing, but it's good to know."
Article continues below advertisement
While noting that he never went to college because he was busy "learning sh*t," Nugent said he asked his doctor what the "good" would be in knowing he tested positive if his doctor couldn't help him any further.
Article continues below advertisement
"Goofballs," he said with a laugh, referring to doctors.
Nugent, a supporter of ex-president Donald Trump, previously called the pandemic a scam and pushed back on public health restrictions. He's stood by the narrative pushed by conservative media, repeatedly disputed health experts and claimed the death count from the virus is inflated.