Donald Trump 'Seriously' Considering Another White House Run In 2024, Says Republican Party Needs To Adopt 'MAGA' Agenda To Win
Former president Donald Trump is echoing claims that he is considering another run for the White House in 2024. In a sit-down chat with Fox News stalwart Sean Hannity, Donald said he is "seriously" considering another bid for president.
Article continues below advertisement
"So I say this, I am looking at it very seriously, beyond seriously," Donald vaguely told Hannity, without fully committing to the idea. "From a legal standpoint, I don't want to really talk about it yet, it's a little too soon."
Article continues below advertisement
Donald also added that the Republican Party needs to adopt the "Make America Great Again" agenda in order to "win" any future elections. He also claimed that during his time as president he "expanded" the Republican voting base, adding that voters would need to mount a successful comeback.
After Donald was defeated by Joe Biden in the 2020 election, he's alluded many times that the world wasn't done hearing from him and his wife, Melania Trump — even teasing another potential run for the White House at the CPAC conference earlier this year.
Article continues below advertisement
At the conference in Orlando, Fla., Donald repeated his claims about the election being rigged against him. He also looked to reclaim his role as the Republican Party's head honcho in the 2022 midterm elections and position himself for a 2024 presidential run.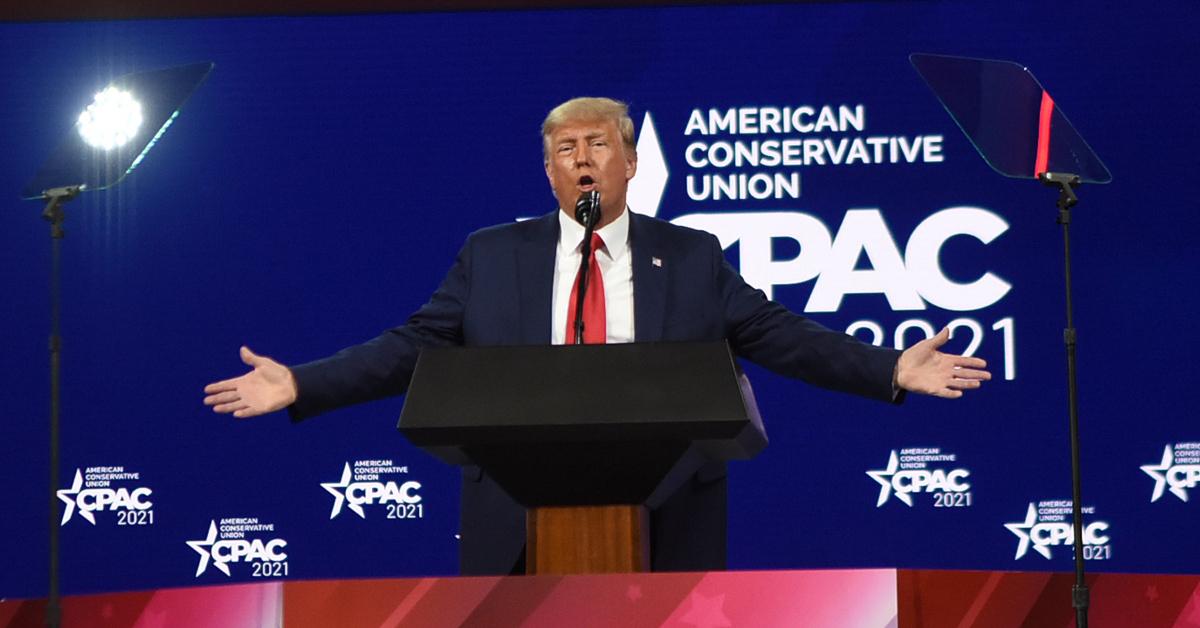 Article continues below advertisement
"It is far from being over," Donald said to an adoring crowd. "We will be victorious and America will be stronger and greater than ever before." Repeating his false claims that he won the 2020 election, which President Biden resoundingly won with 74 more electoral votes, Donald teased a commander-in-chief run in four years: "I may even decide to beat them [Democrats] for a third time," the one-term former president said during his speech.
Article continues below advertisement
Although Donald may wish to run for president in 2024, having his voice heard and getting his message across may be the hardest part following his ban from nearly all forms of social media following the deadly riots that rocked D.C. on January 6.
With his communication mediums no longer an option, OK! learned that Donald has resorted to reaching his legion of fans through media releases — with most of them falling on deaf ears. "He's taken to emailing statements – sometimes several in a day – to reporters, presumably in the hopes that they'll tweet them, but it's not the same," David Graham wrote in an article for The Atlantic.
Article continues below advertisement
"For one thing, freed from the constraints of 280 characters, he tends to ramble into the kind of incoherence manifested at his rallies," Graham continued, referring to Donald being banned from making bite-sized tweets. "For another, sentiments that took on some comprehensibility in the churn of social media feel disembodied and nonsensical when they land in my inbox."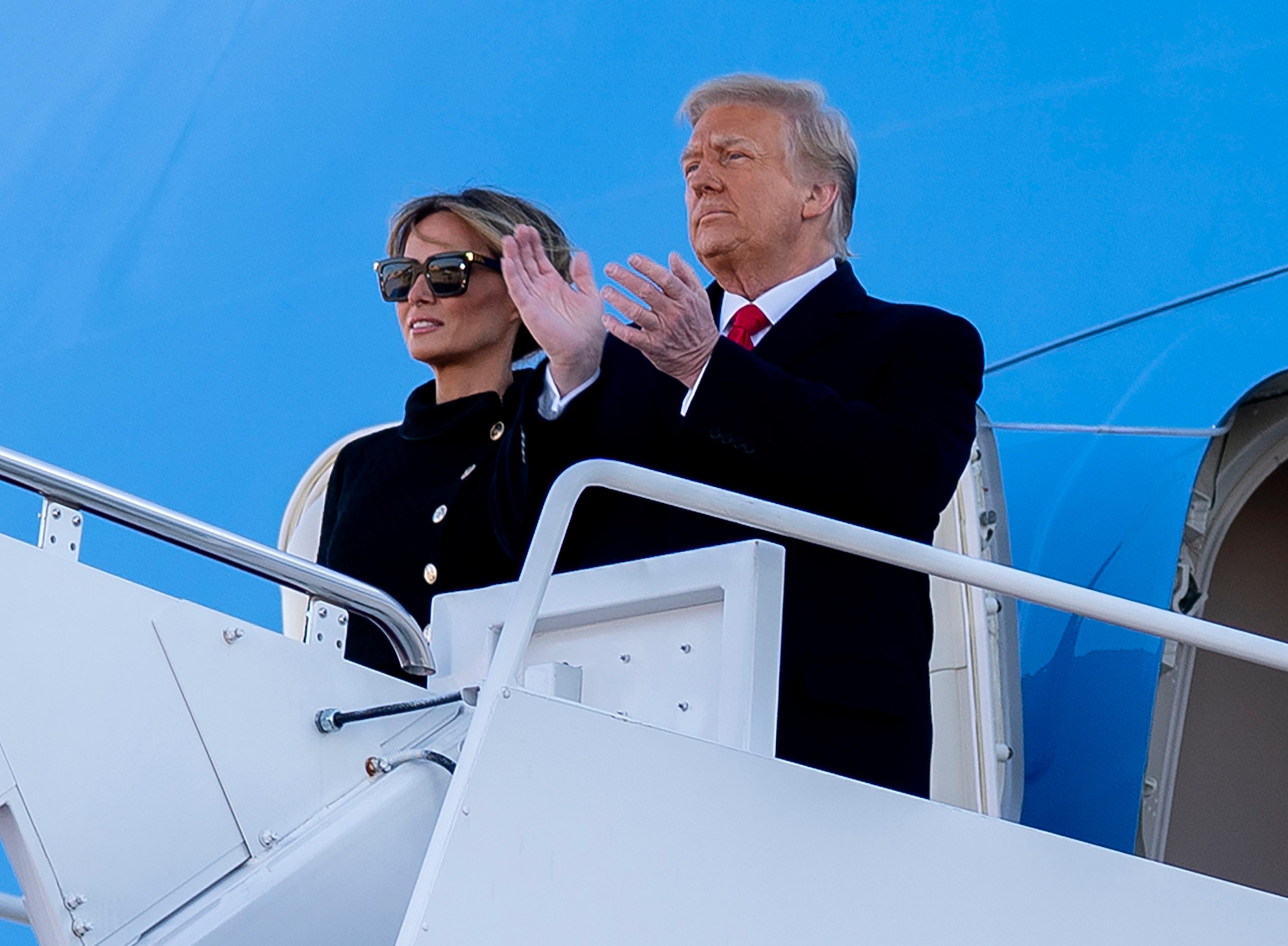 Article continues below advertisement
The site — 45office.com — states that Donald is "committed to preserving the magnificent legacy of the Trump Administration, while at the same time advancing the America First agenda." You can also "share your thoughts" with the Trumps, where it states the duo "enjoy hearing from the American people." Cameo-style greetings can also be asked for, but beware — any request could take "up to 6 weeks for processing."