REALITY TV
Bachelor Matt James Condemns Pal For Body-Shaming Contestant Victoria Larson, Calls It A 'Low Blow'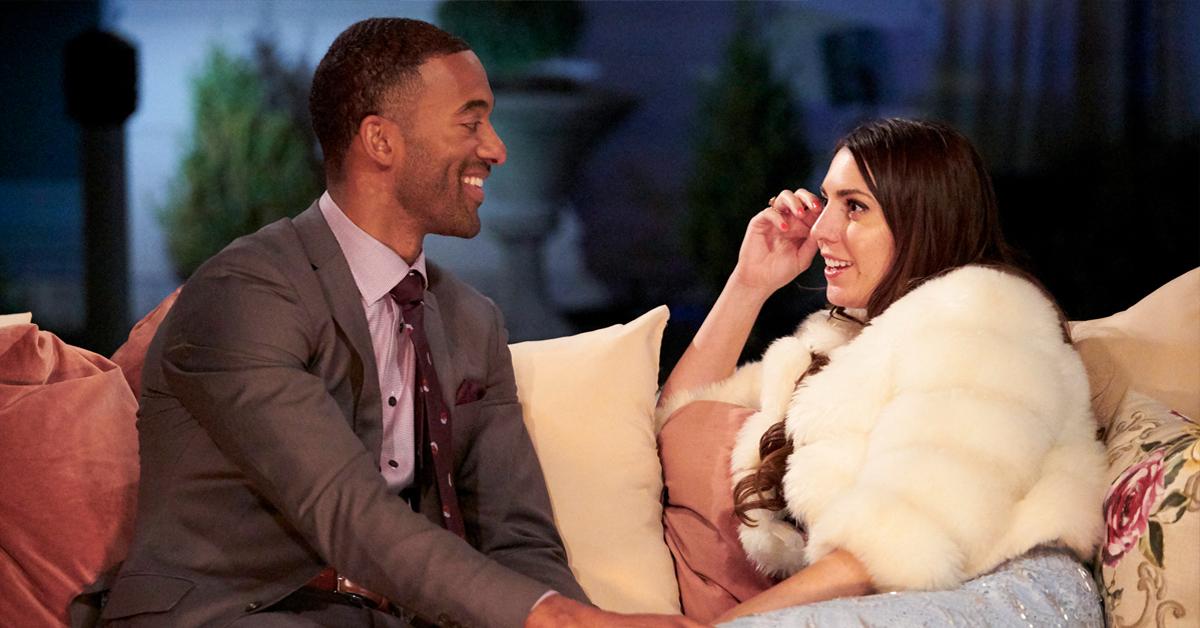 Not having it! Current Bachelor Matt James defended contestant Victoria Larson after one of his friends was caught making fun of her figure on video. During a game of golf, James' friend Jerry insulted Larson's body — saying it "doesn't look very nice" — in an attempt to distract James from hitting the ball during their match.
"That's not my character, and that's not what I'm about," the handsome hunk said on Thursday's episode of The Real talk show after the video was shared. "I apologize on his behalf. I don't know if you'll get it from him, but that's not something I support or stand for.
Article continues below advertisement
"It's just a constant reminder that you need to be smart about the people you surround yourself with," the 29-year-old said. "And those moments when you're in sports and people are trying to say things to you to throw things off your game, it's sad that someone would think saying something like that about a woman that I was dating would deter me from what I was trying to do."
Article continues below advertisement
James added: "Who is he to comment on someone's body? It's such a low blow for any man to try and take a dig at something like that. It's a shame that that's even associated with what was going on."
In the video shared to Instagram earlier this week, James was seen with a group of his friends, including Bachelor fan-favorite Tyler Cameron, playing a round of golf.
When it was James' turn to put, Jerry quipped: "Now how was Victoria's body? 'Cause when I look at her, it doesn't look very nice … and you've been making out with this woman."
Article continues below advertisement
Larson also wasn't having any of Jerry's harsh words. She commented on the body-shaming video, which was posted by Bachelornation.Scoop, and wrote: "Cute.... I love my body :)"

Article continues below advertisement
She took it one step further and shared a split photo of Miss Universe contestants in bikinis and a shirtless man sitting on the couch, holding a beer on her own Instagram page. The photo of the man included the words: "Her nose is too big." Larson captioned the Instagram post with a golf emoji to throw shade at James' body-shaming pal.
Article continues below advertisement
Since the video, the self-proclaimed "queen" of the season shared two bikini pics via Instagram. "Y'all r too much 😹💃🏽 body by @naturalpilates & @carriespilatesplus," the 27-year-old captioned the first photo of herself in a black bikini. "Just remembered the only validation I need is for parking 💋," Larson captioned the other photo of her on her knees by the ocean.
The Bachelor airs Mondays at 8 p.m. ET on ABC.