EXCLUSIVE
'He Just Seems So Happy': Ben Higgins Is Convinced Matt James Is Engaged As His Dramatic Season Of 'The Bachelor' Turns Heads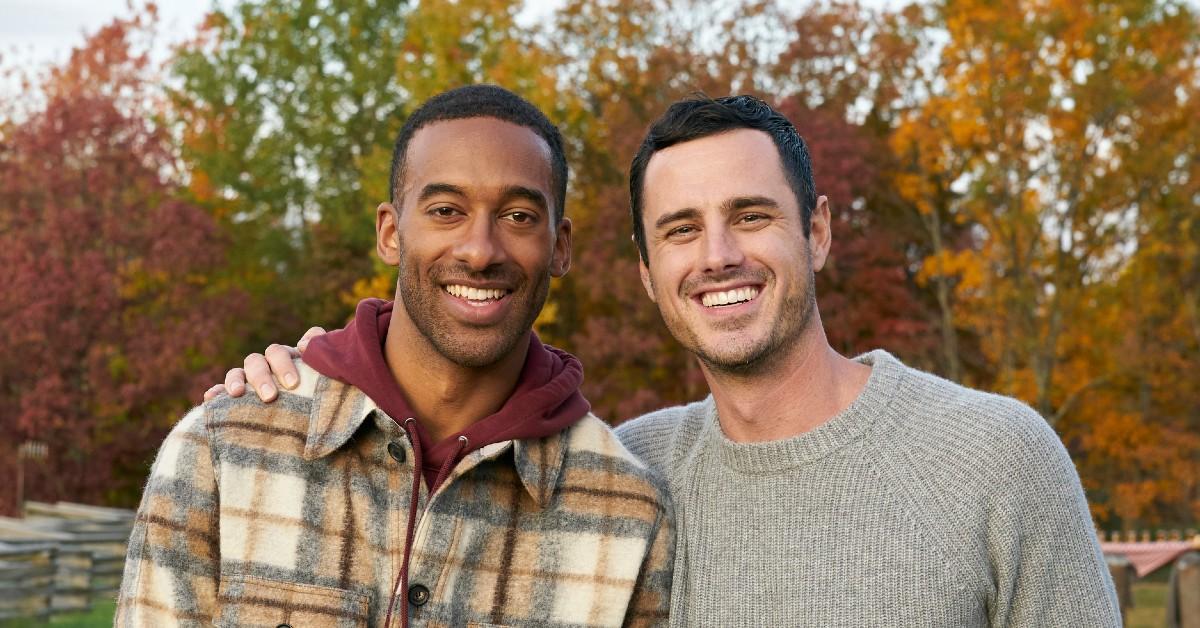 Article continues below advertisement
"I doubt he would be so happy and free-spirited if there wasn't a really good ending to this," Higgins — who actually has no clue how the season ends — adds. "That is why I believe what I believe."
The 29-year-old leading man has been through his fair share of drama on this season of the ABC show so far, but Higgins thinks he's doing a great job — even though James has never appeared on the franchise before.
Article continues below advertisement
He adds, "He is [also] just naïve to the drama going on behind the scenes. He's never lived in the house and seen people bicker and fight, and so he kind of walks into these dates happy go lucky, like, 'Is everybody happy today?' And he doesn't know that most of the time people aren't very happy within the house, and that is a huge advantage for him. He doesn't know what he doesn't know, and I think that is something that came to his benefit."
Article continues below advertisement
However, Higgins thinks that since James has never been "rejected" from the show, that could hurt him in the long run. "He doesn't know that side, so when he is saying goodbye to people, I think he's thinking like, 'This is like really gonna hurt,' and it does hurt, but it's not going to traumatize him."
So far, the podcast host is rooting for Bri Springs, Rachel Kirkconnell and Abigail Heringer. "I think they are just awesome," Higgins says. "I think he has a lot of good girls. I think he has like six girls, if I saw their picture, I would be like, 'Yeah, that one.' Bri, Rachel and Abigail are really standouts right now. I think Matt is falling for them, too, which is great."
Article continues below advertisement
Prior to James going on the dating show, he reached out to Higgins and other leads and contestants and "just talked to them."
5 FACTS ABOUT TAYSHIA ADAMS, THE BACHELOR NATION FAVE WHO'S TAKING OVER THIS SEASON
"Right after he was announced that he was the Bachelor, we FaceTimed for like two hours one day, and we've kind of texted since then. My advice to him was, I knew that there was going to be a lot of pressure from him, but I also knew he was going to go on and do great things, just like talking to him, he's a really nice guy," Higgins says.
"My only advice is don't let your head get too big, but don't let your head get too small, like don't let people tell you you're the best thing that ever walked this earth but also when criticism comes, don't take it in, just stay who you are now because he's a great dude now. That was my only advice," he continues.
"Everything else, he's going to do far greater than I ever could. So, I just wanted to let him know, hey, I have been there, I know what it feels like to think you're super cool, I also knows what it feels like to not be that cool, and you just keep moving through it, and hopefully it spits him out in a great place."