ENTERTAINMENT
'The View': Relive The Wildest Moments From 2023 So Far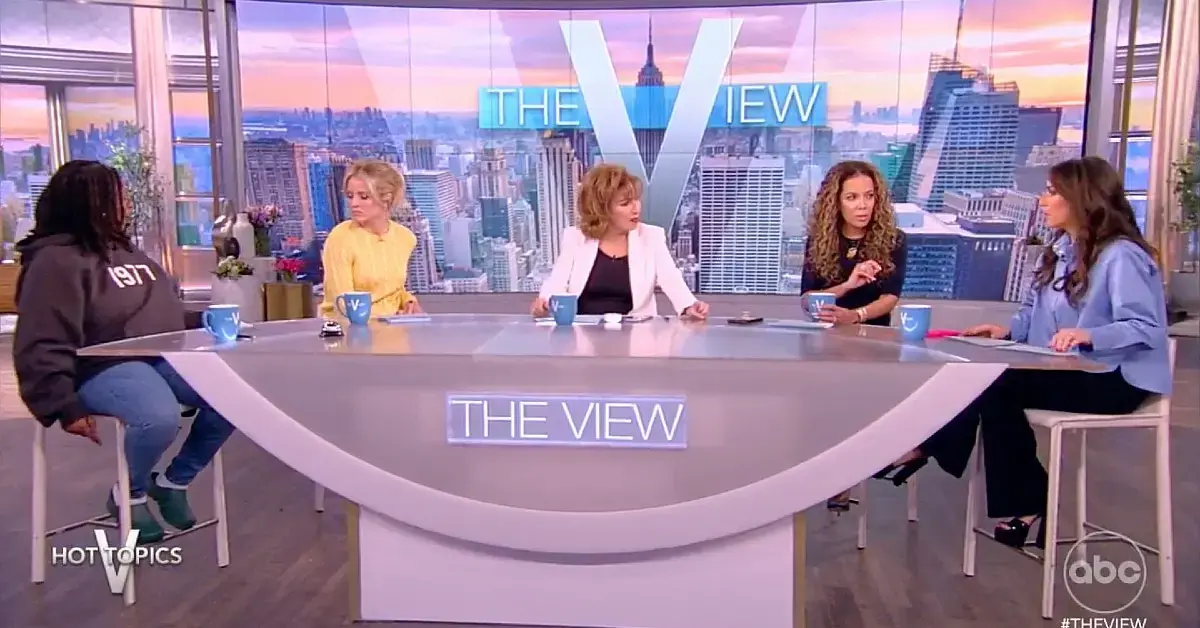 We're less than two months into 2023, but there's already been plenty of shocking and dramatic moments on The View! From the ladies calling each other out to audience members hurling disses, there's never a boring day on the set of the long-running talk show.
Scroll down to relive some of the most headline-making moments this year.
Article continues below advertisement
Goldberg Claps Back At Troll
On January 18, Whoopi Goldberg heard someone yell at a few disses about her age — but she took it all in stride.
"Did you just call me an old broad? Yeah?" she asked out loud as the camera honed in on a woman wearing a fur hat. "She said, 'You old broad,' and I was like, hey, it's Wednesday, and I am an old broad, and happy about it."
A week later, the Sister Act star announced she accused the wrong person of the insult.
"I'm setting the record straight about something that happened at the top of last week's show. During our walkout, an audience member yelled out, 'You old broad', which led us to joke around with the audience," she recalled. "We are on live television so the cameras show the audience laughing and applauding during our exchange, and focused on a different audience member than the one who actually yelled old broad."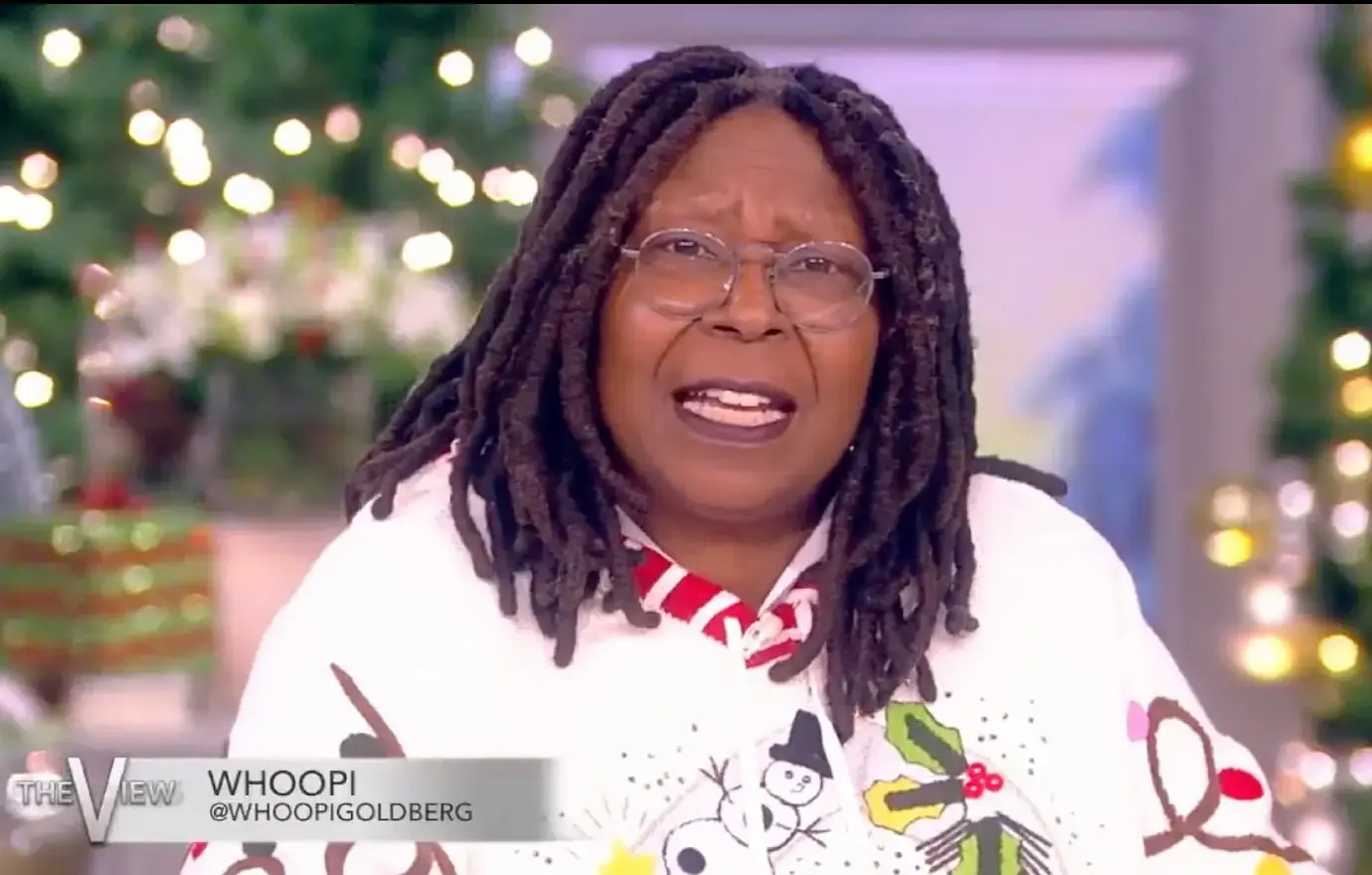 Article continues below advertisement
Making A Mess
On January 25, a knocked over cup caused quite the fiasco. As the spilled drink headed towards Sara Haines' lap, she tried to move her body and chair out of the way, which resulted in a fart noise coming through her microphone pack.
Fans chuckled at the incident, with one Twitter user dubbing it "the fart heard around the world."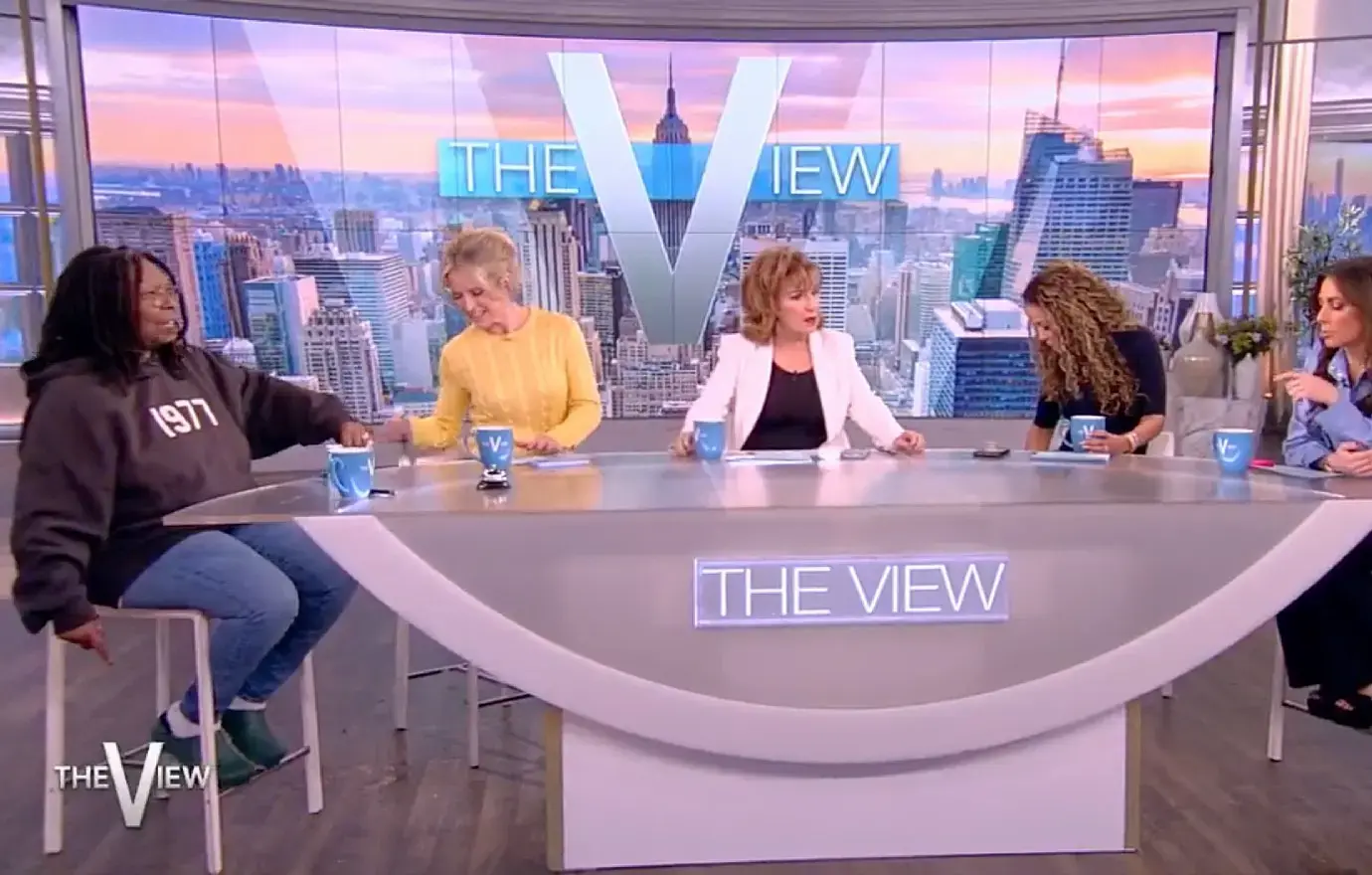 Article continues below advertisement
Behar Admits She Likes 'Younger' Men
Last month, the ladies were discussing dating when Haines confessed she used to "actively" seek out "older men because "they were the only thing that attracted me." She admitted to having "some daddy issues," which Joy Behar said she couldn't relate to.
"I must have mommy issues then because all of my boyfriends have always been younger," she quipped in front of the live audience.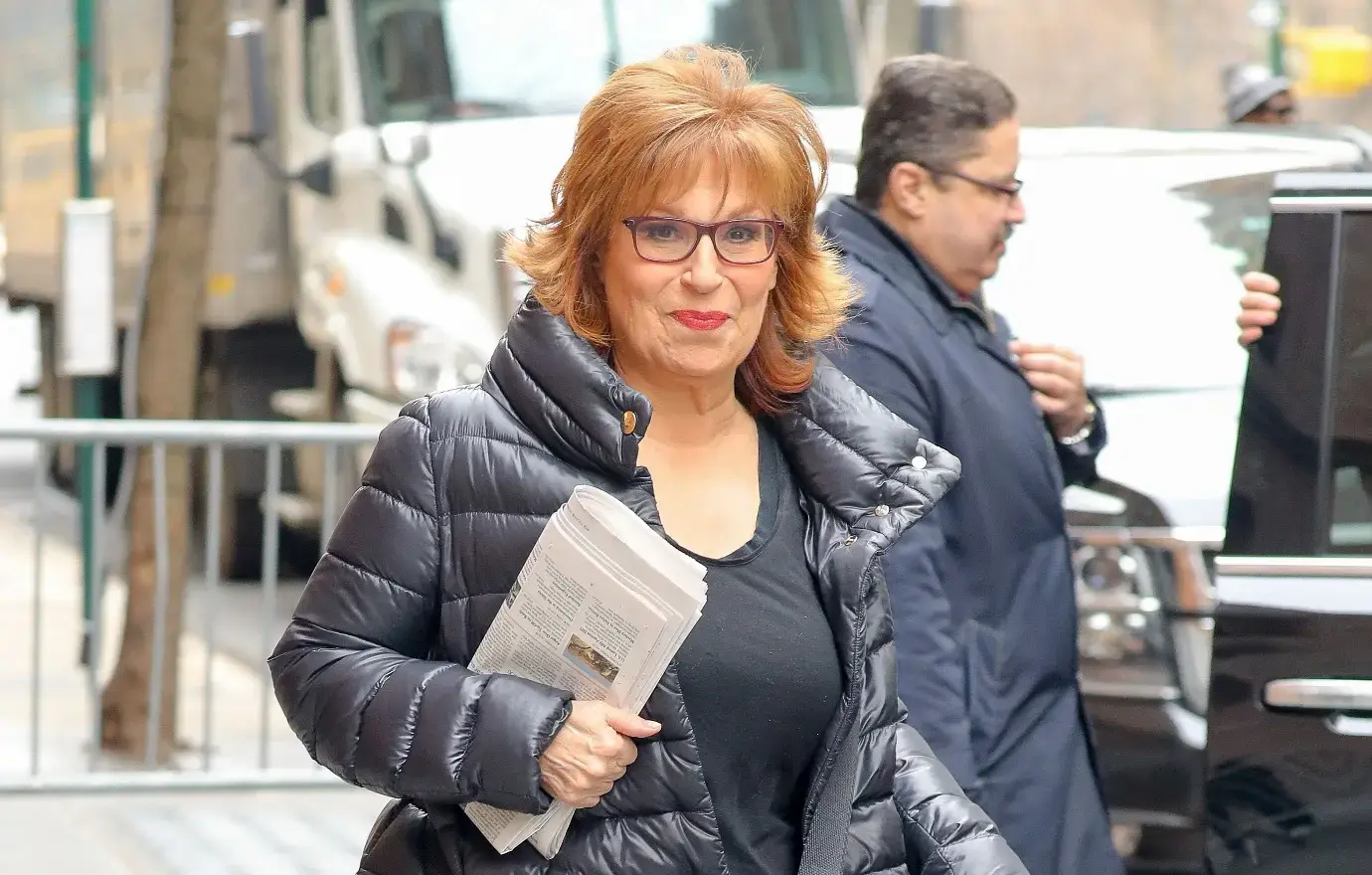 Article continues below advertisement
Goldberg Calls Out Hostin
On the January 24 taping, Sunny Hostin revealed her parents had a "shotgun wedding," as they tied the knot just two weeks before she was born in 1968. Her 'rents admitted they didn't tell many people about their situation at the time, to which Goldberg interrupted to note, "And now you're telling everyone."
"I would take you out if you were my kid," the EGOT winner later quipped.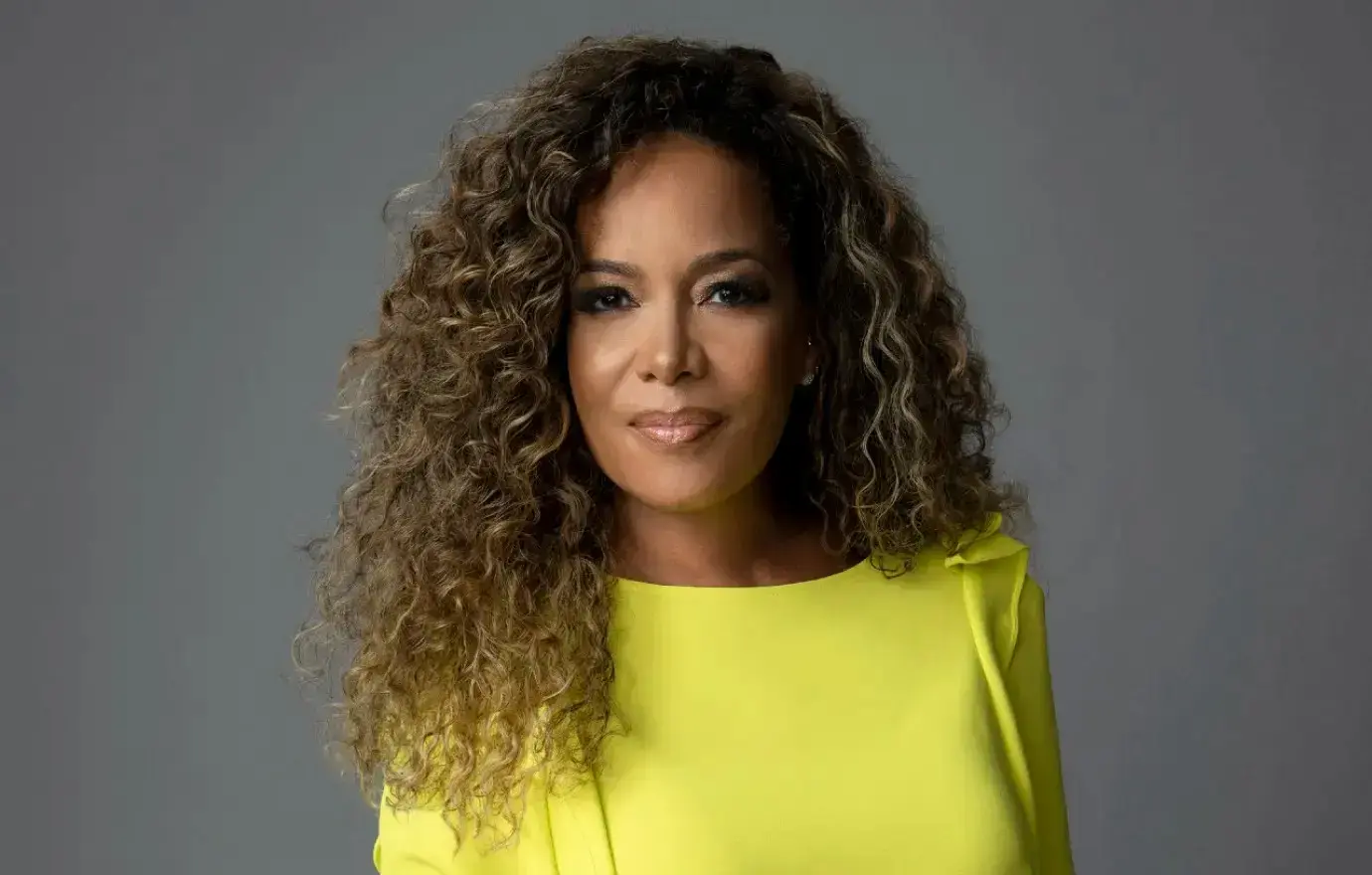 Showrunners Try To Cut Off Goldberg
While the gang was discussing Joe Biden's classified documents scandal on January 23, Goldberg ranted on even as producers played music to prompt her to go to commercial — however, she reportedly ignored them and talked over the tunes until she got her point across.