NEWS
Joe Exotic's Father Dies From COVID-19 — Can The Imprisoned 'Tiger King' Star Attend The Funeral?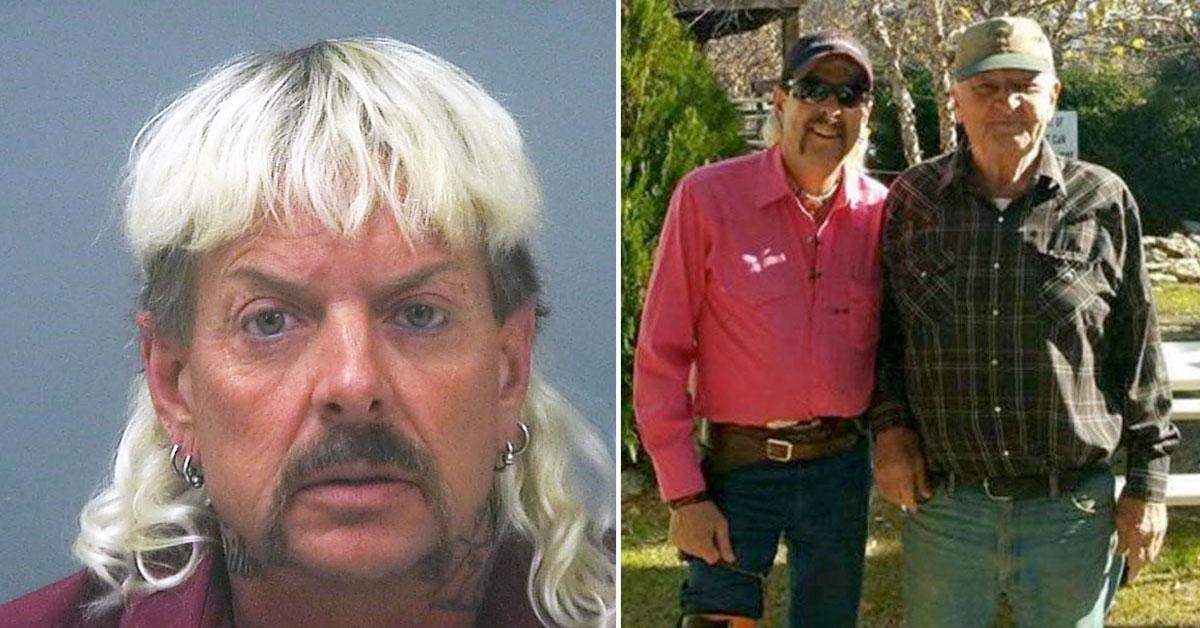 Tiger King star Joe Exotic revealed his father, Francis Schreibvogel, has passed away after contracting COVID-19.
The 57-year-old Netflix sensation, who's currently serving out a 22-year prison sentence for animal abuse and a murder-for-hire plot to kill his enemy Carole Baskin, spoke out about the death via Twitter on January 5.
Article continues below advertisement
"2021 already is showing the evil side," he declared alongside a photo of him and his father. "I just learned my Dad has passed away now also. So hard being here knowing I am innocent and now I have lost both parents during this hell, when is anyone in this system going to care?"
Article continues below advertisement
"I pray so hard for God to watch over him and Dillon every night, seems like the prayers are not even being heard anymore," he added, referencing his husband, Dillon Passage. "R.I.P. Dad, tell Mom hello, at least you are not alone anymore. I love you both."
According to TMZ, a funeral will be held in Oklahoma on Saturday, January 9 — but it's unclear if Exotic will be able to attend since he's behind bars.
Prior to his father's death, the zookeeper and his legal team had been working to receive a pardon; after it was rejected, they sued the Department of Justice, and Exotic's lawyer Eric Love was set to discuss the matter in Washington, D.C., on January 6 with President Donald Trump himself.
Article continues below advertisement
"I have been sexually assaulted by jail staff, beat up and tied in a chair to the point the skin came off my arms," Exotic wrote to Trump in his plea. "Please be my hero ... My hands are damaged from the abuse in jail so I'm sorry for the soppy [sic] writing and spelling. #TrumpJr2024."
KIM KARDASHIAN & KIDS SLAY IN 'TIGER KING'-INSPIRED COSTUMES — SEE PHOTOS
An exclusive source previously told OK! that Exotic's health is dwindling while locked up. "I know that he has lost 33 pounds and that the prison denied him treatment for his medical conditions for months and his health is not good," the source claimed, "which is another reason it's critical for him to be pardoned."
At the moment, the situation remains up in the air, but Exotic's team reportedly has full faith in Trump. However, if he doesn't receive a presidential pardon, they plan to ask for a day pass so he can at least attend his father's funeral.