NEWS
'Tiger King' Star Joe Exotic Is Confident President Trump Will Pardon Him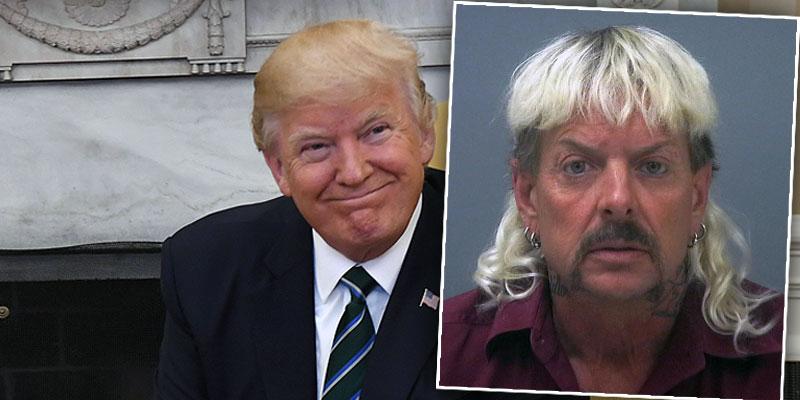 It's 2020, so all norms are out the window! Tiger King star Joe Exotic's team is "feeling really good" about his chances of being pardoned by President Donald Trump before he leaves office.
His team is so confident, in fact, they already planned a celebration to pick up the former zookeeper from prison in a stretch limo.
Eric Love told TMZ that the "Tiger Team" has entered into an agreement with a limo company out of Dallas, and "they're keeping a Dodge Ram pickup stretch limo on standby 24/7 so it's ready just in case."
Article continues below advertisement
Article continues below advertisement
To seek revenge on Baskin, Exotic — whose real name is Joseph Maldonado-Passage, began asking outrageous questions about what actually happened to Baskin's former husband. In the Netflix documentary, Tiger King, he claimed that Baskin killed her husband and possibly fed him to her tigers.
Baskin has adamantly denied all the claims and has never been charged with any crime in connection with the disappearance of her former husband.