NEWS
Tori Spelling Reveals Daughter Of Dean McDermott's Ex Mary Jo Eustace Is With Them For Holidays After Family Roe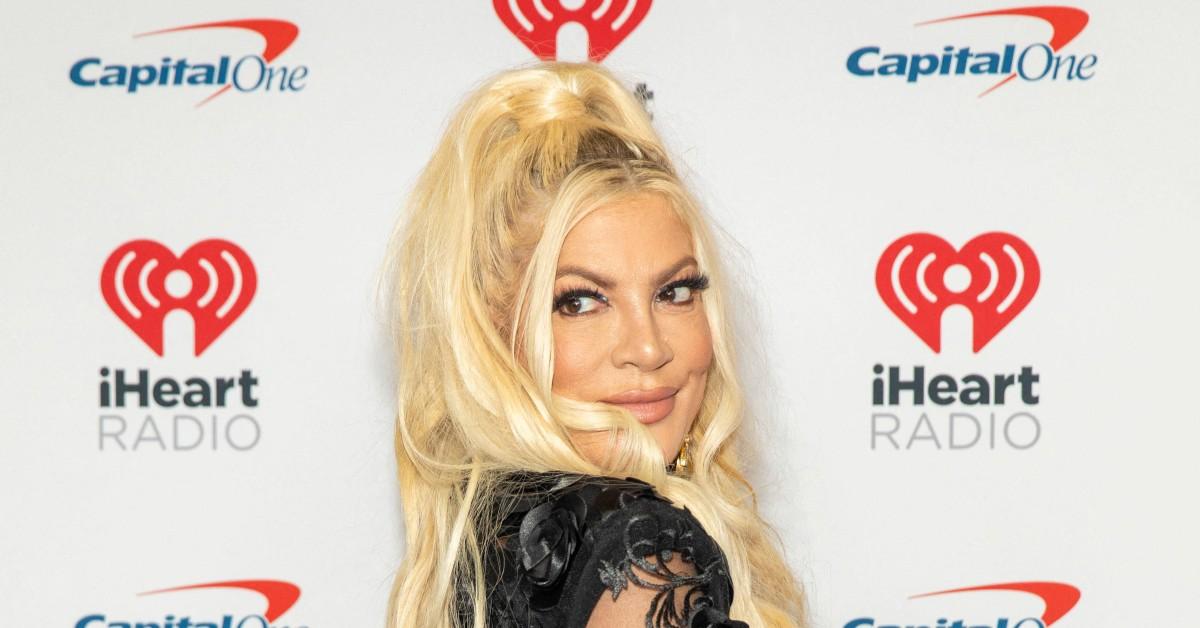 Tori Spelling will be adding some seats to her table for Christmas this year.
The Beverly Hills, 90210 actress revealed that the teenage daughter of Dean McDermott's ex-wife, Mary Jo Eustace, Lola, will be joining her family this holiday season. She made the revelation during the Monday, December 19, episode of Bethenny Frankel's "ReWives" podcast.
Article continues below advertisement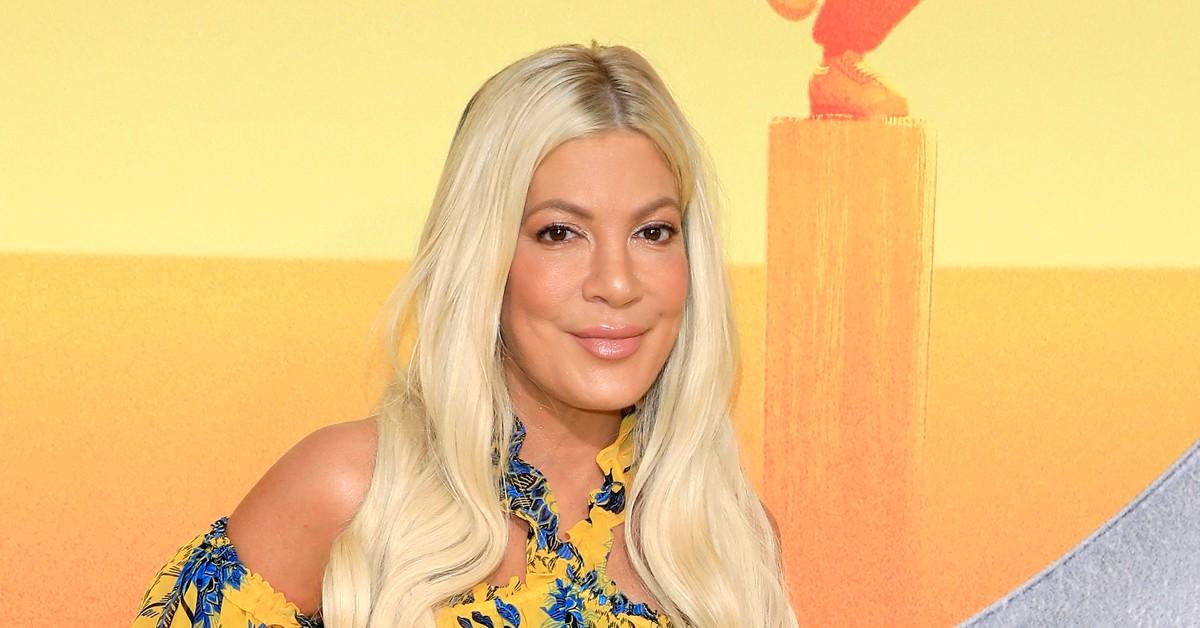 Article continues below advertisement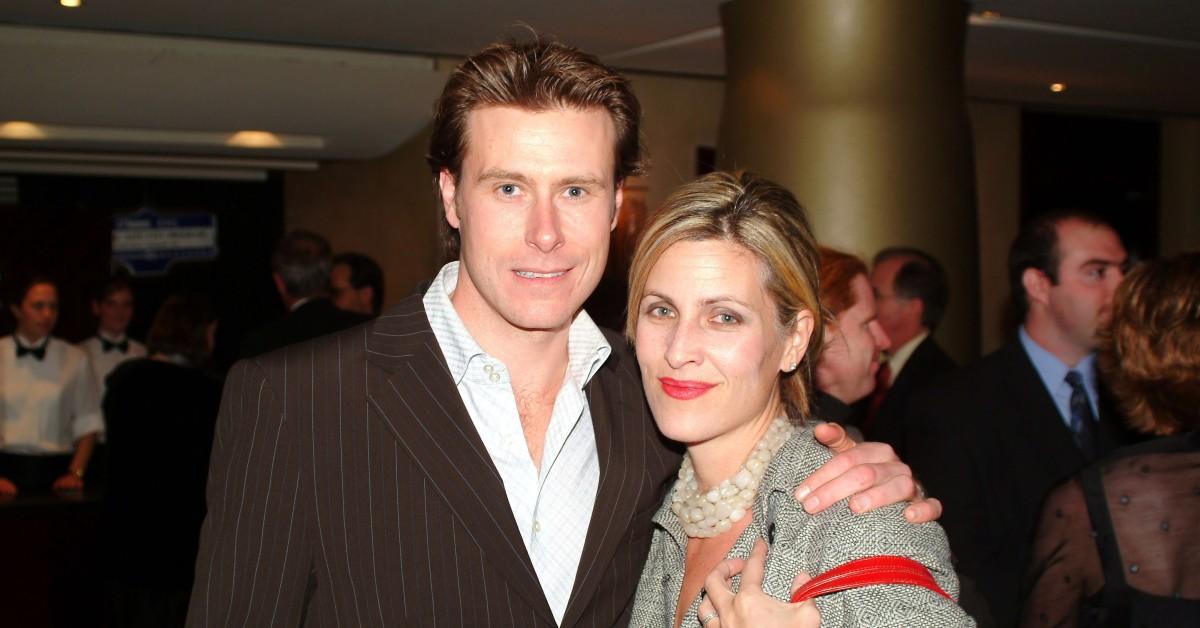 Spelling and McDermott share sons Liam, 15, Finn, 10, and Beau 5, as well as daughters Stella, 14, and Hattie, 11. McDermott and Eustace — who were married from 1993 until 2006 — also share son Jack, 24. After divorcing, Eustace adopted now-17-year-old daughter Lola.
Spelling and McDermott were famously both married to other people when they first met in 2005 while filming the TV movie Mind Over Murder. After finalizing their divorces with their respective spouses — Spelling was married to Charlie Shanian — the lovebirds wed in May 2006.
Article continues below advertisement
Despite appearing to be one of Hollywood's It Couples, their relationship hit a major bump in the road when McDermott admitted to cheating on Spelling in 2014. And while it seemed they were ready to call it quits on their relationship again earlier this year, Spelling and McDermott now appear to be doing better than ever as they work on their union.
Meanwhile, their relationship isn't the only one that has been strained recently.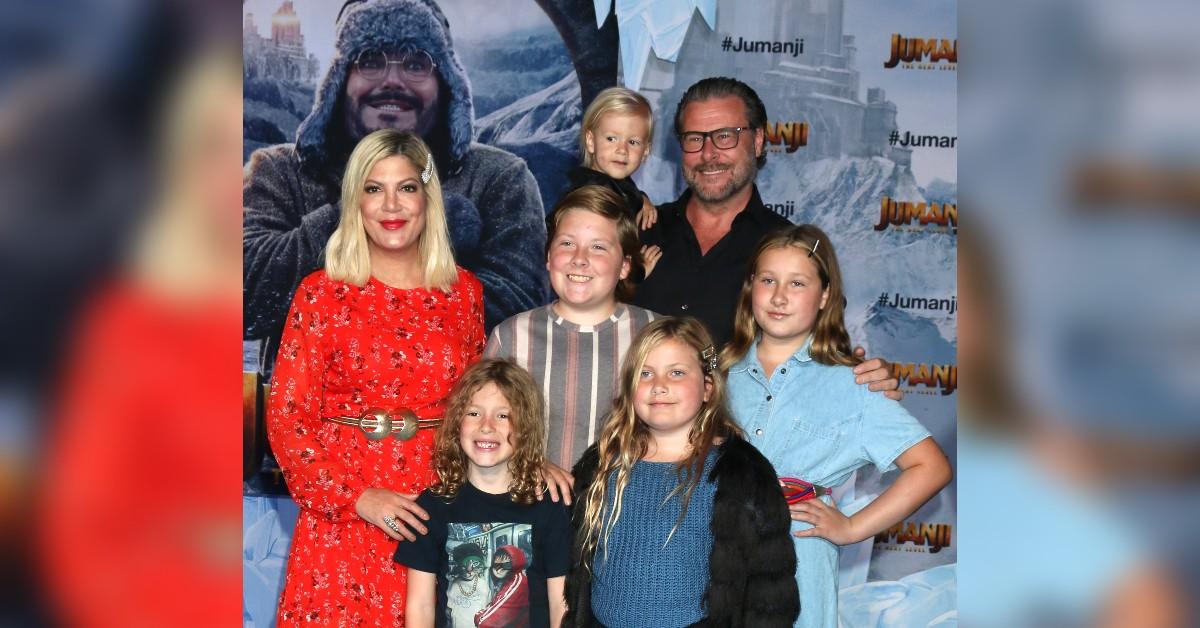 Article continues below advertisement
As OK! reported, McDermott and Eustace's son recently slammed his mom for apparently spreading misinformation about his stepmom and half siblings. As a result of her claims, McDermott chose to step away from his "Ex's & Uh-Ohs" podcast, which he cohosted with Eustace.
TORI SPELLING GUSHES OVER UNITED FAMILY AFTER RUMORED DEMISE OF DEAN MCDERMOTT MARRIAGE: 'BLENDED IS BETTER'
"Since my parents divorce in 2006, I have rarely spoken out as I preferred to stay out of it. Unfortunately, due to my mothers recent decision to spread information about my Dad, Step mom and my siblings I am no longer able to stay silent," Jack wrote in a series of screenshots posted to his social media page earlier this month.
Article continues below advertisement
Jack admitted that too much damage may have been done for their dynamic to be repaired. Noting that these past few years have been "nothing but peace and happiness" for him, he asked his mom to "please respect me, and my blended family. Please avoid creating any additional strain on our family dynamic."
Us Weekly reported on Spelling's revelation about the family's Christmas.