NEWS
Tori Spelling Asks Followers for 'Great Mold Lawyer' After Her Family Had 'Next-Level' Illness Due to Suspicious Fungus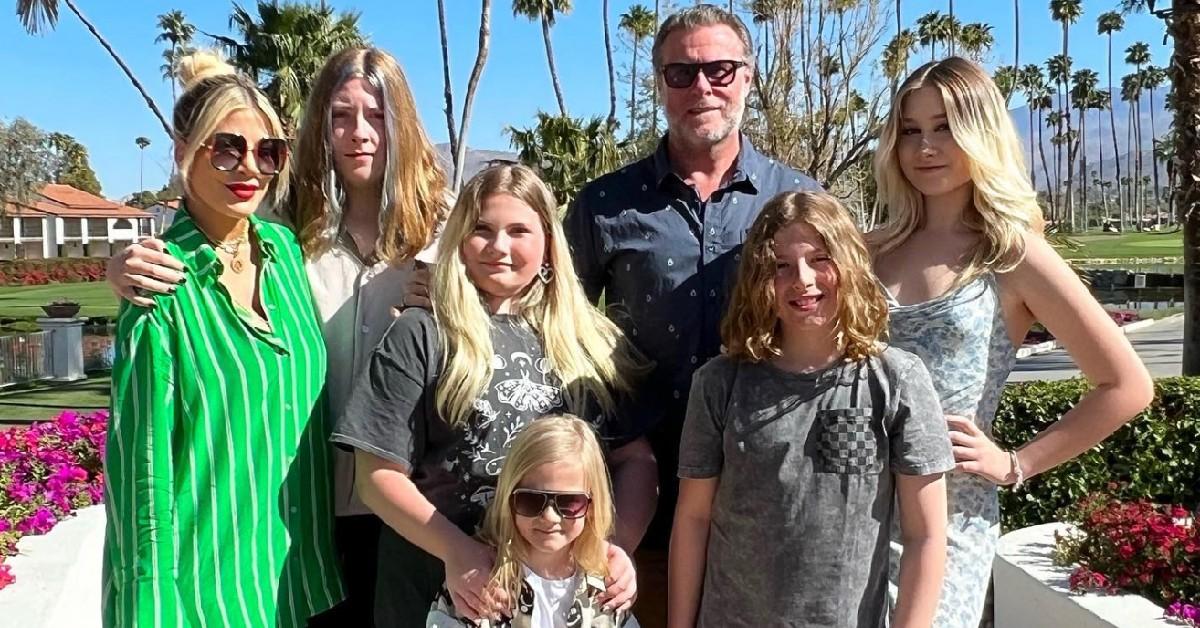 Tori Spelling has gotten to the bottom of her family's mysterious illness!
On Wednesday, May 17, the mother-of-five took to her Instagram Story to ask followers for some advice following a discovery that mold has been making her brood sick over the last few years.
Article continues below advertisement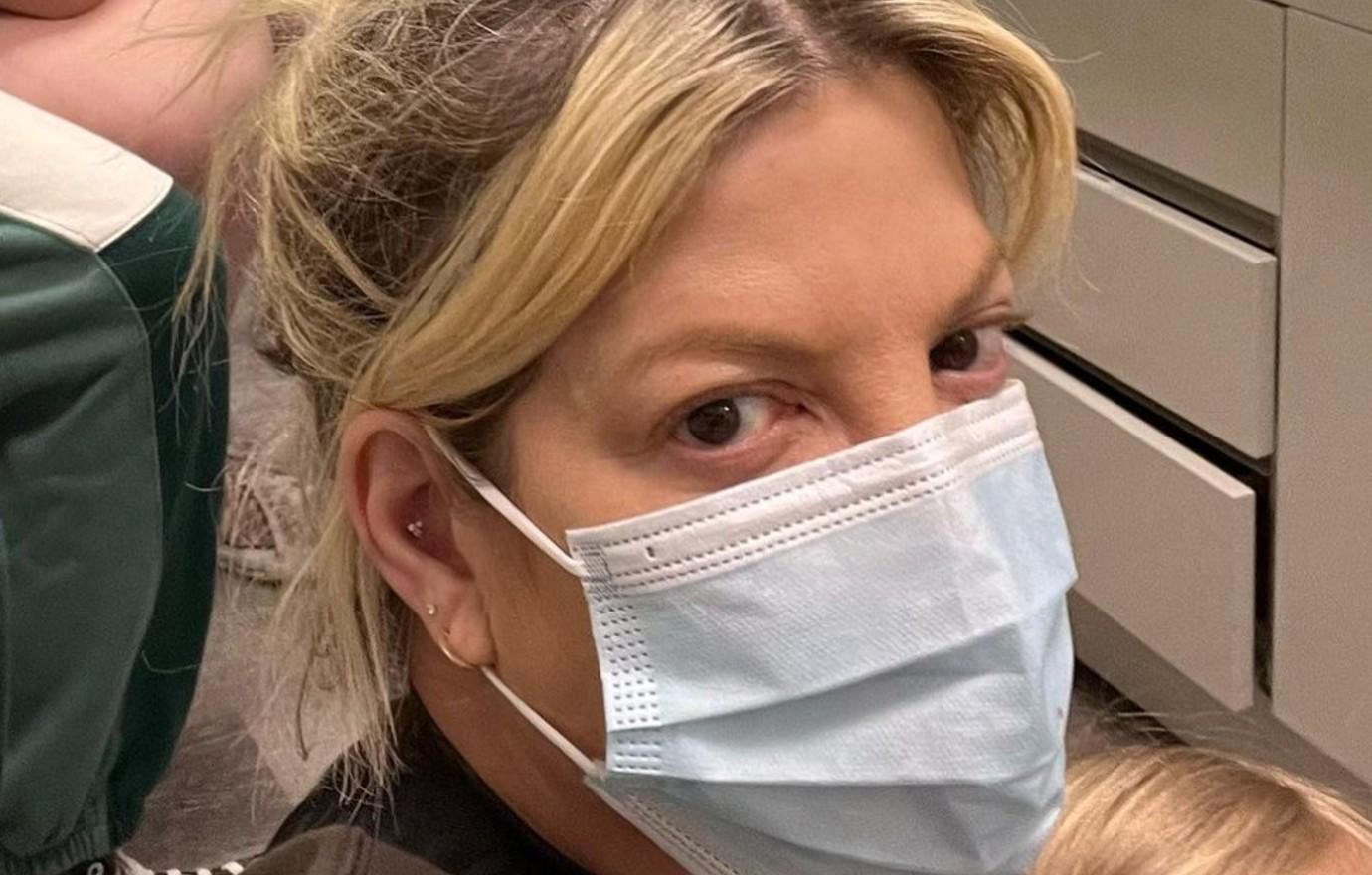 She shared that her kids are "so sick" and "can't get well" after the fugal infestation despite seeking medical treatment.
"Our family needs help," she pleaded, adding she's "overwhelmed" by the situation. The 50-year-old requested any recommendations from supporters for a "major great MOLD lawyer."
Article continues below advertisement
"Our troubles are next-level with our MOLD problem and the house that's been slowly killing us for 3 years," Spelling explained.
On Wednesday, May 10, the 90210 alum discussed her family's journey in a lengthy Instagram message. Along with the caption, she posted photos of herself and her kids in the doctor's office as they received treatment for the mold-based illness.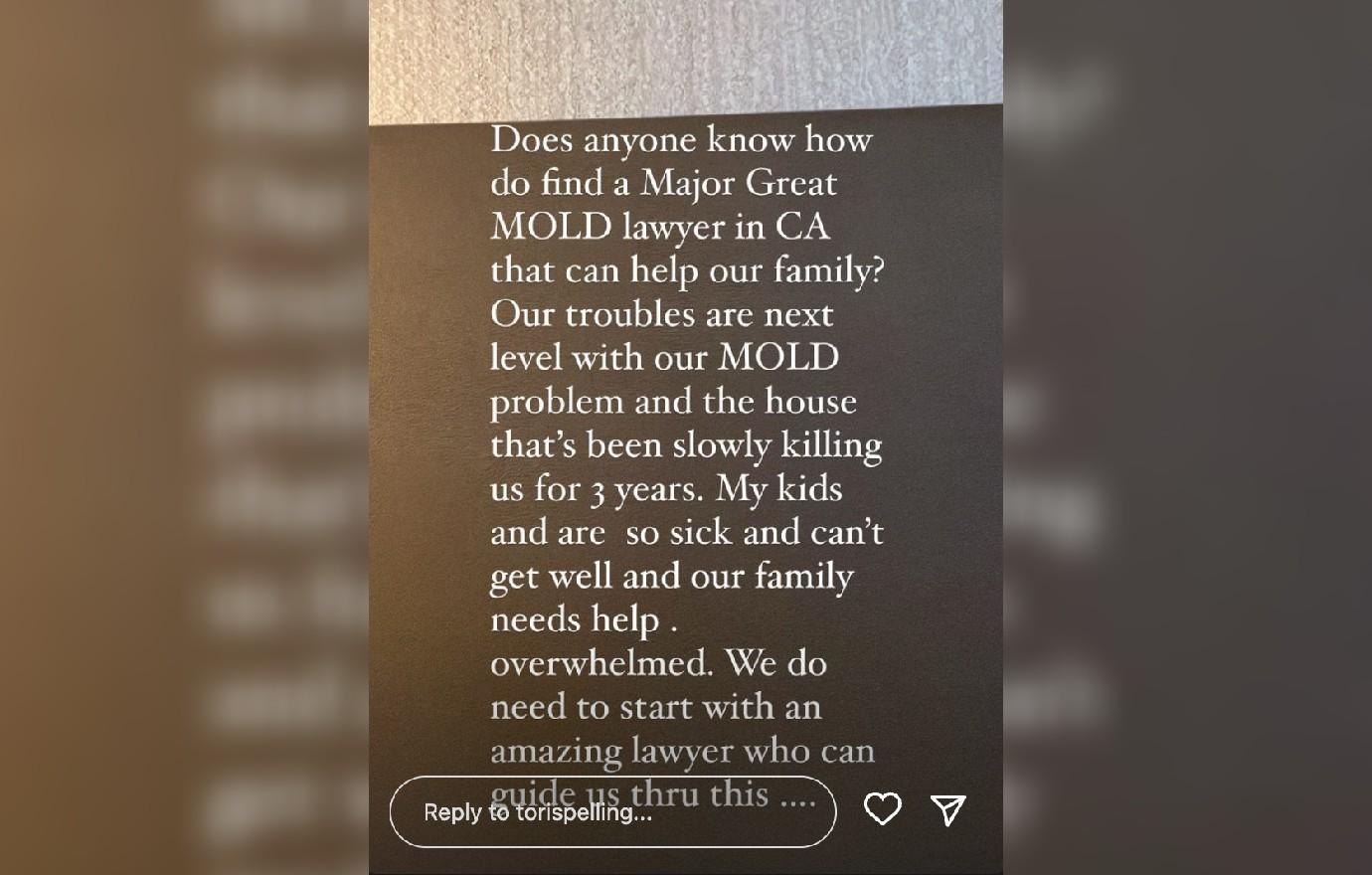 Article continues below advertisement
"Let's talk about MOLD…" she began. "Here we are again at Urgent Care. We've all been on this continual spiral of sickness for months. Sick. Get better. To get sick again."
She continued, "Used to think… well that's what happens when you have young kids in school. They just continually bring sicknesses home. But, when it gets to the point where they are at home sick more than being in school we had to reassess what was going on."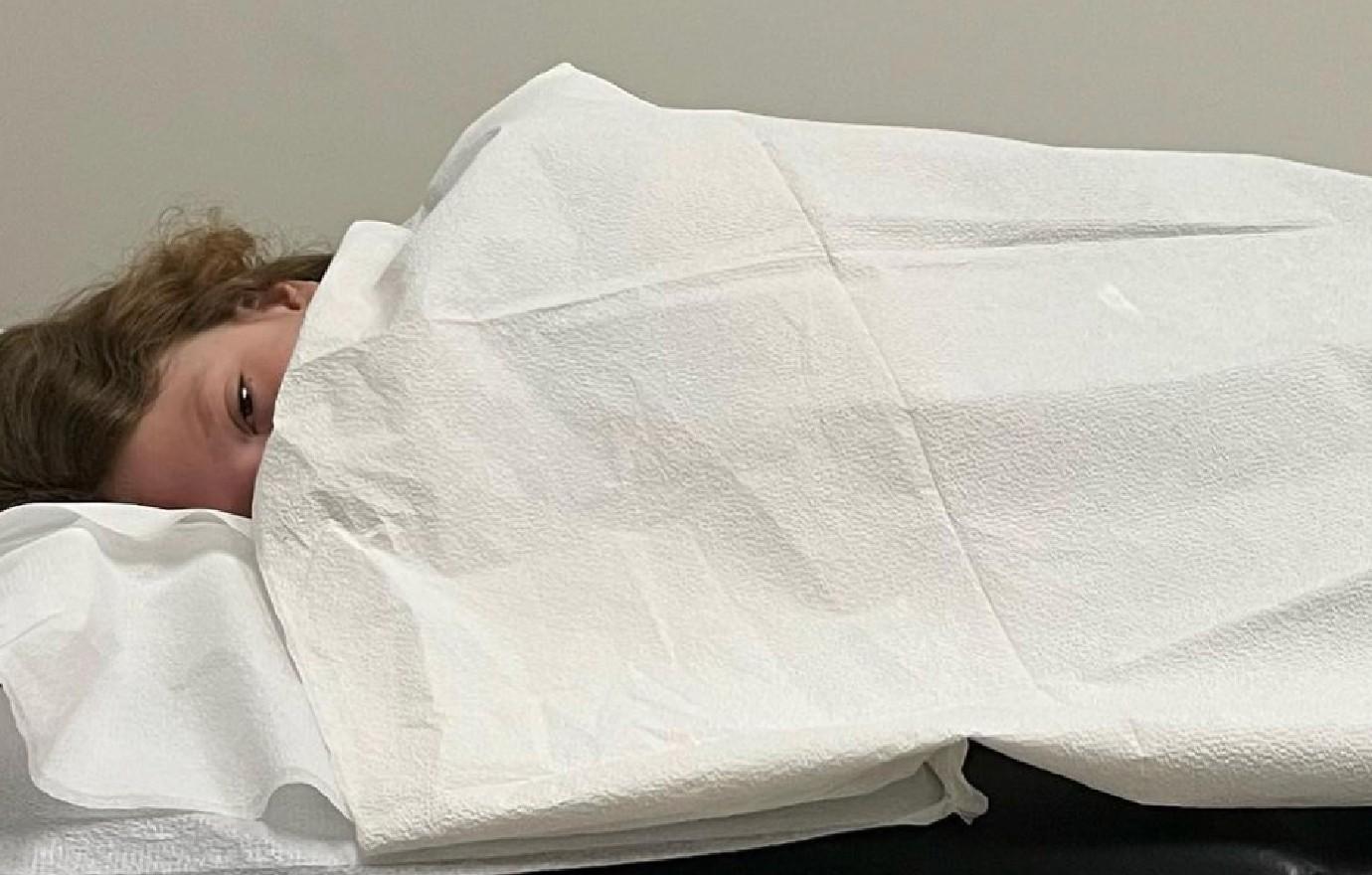 Article continues below advertisement
"Kids will be kids but when you have your youngest (10 and 6) so sick they are sleeping all day and say they feel dizzy even standing I knew something bigger was going on. Enter Mold inspection!" the blonde beauty explained, detailing her children's symptoms.
"As we sit here today in Urgent Care … watching everyone getting swabbed ... first up Finn with Strep throat ✅and high fever of 103. We now know that when the house was labeled a health hazard and not livable that wording was FACT. We now GET IT!" the star exclaimed.
Never miss a story — sign up for the OK! newsletter to stay up-to-date on the best of what OK! has to offer. It's gossip too good to wait for!
Article continues below advertisement
Spelling also spoke about the family's displacement due to the health hazard and how they were looking for a temporary place to stay.
"Looking for an @airbnb or @vrbo or hotel till we can even grasp what to do. We are just renters so looks like moving is in our eminent future as well," she stated. "Grateful we have renters insurance."