NEWS
Tristan Thompson's Alleged Flame Sydney Chase Reportedly Lands Reality Show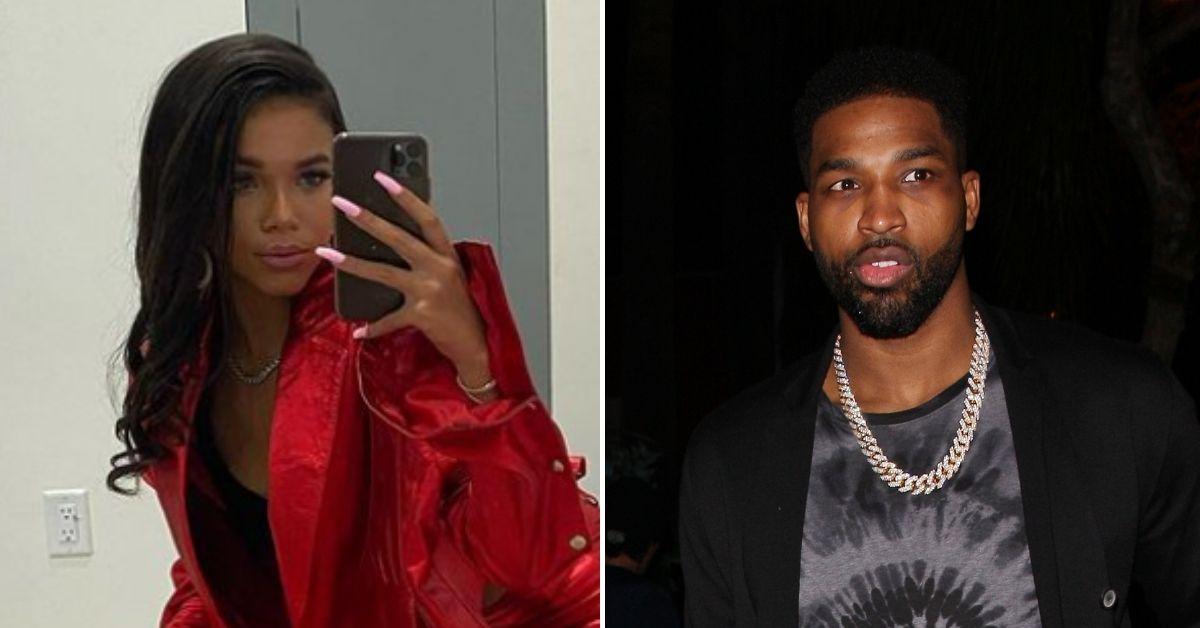 Keeping up with Sydney Chase? Tristan Thompson's alleged flame has reportedly been given her own reality show.
Article continues below advertisement
Radar reports that sources said the 23-year-old was approached by Zeus Network after she came forward about her alleged affair with Khloé Kardashian's boyfriend and baby daddy.
The rumored show would follow Chase and her BFFs Hayden Reilly and Richelle Vega, who are known as the "Blackout Girls." The three women will also reportedly act as producers, and filming would begin soon.
Article continues below advertisement
Article continues below advertisement
Since cheating rumors began to swirl, not only has Thompson made headlines — Chase is the name on everybody's lips!
Article continues below advertisement
Neither Kardashian nor Thompson have publicly commented on the rumors, though Kardashian has been posting cryptic messages to social media.
Chase previously said their alleged affair started in January and that Thompson told her he was off the market. The brunette claimed they talked and hung out but that she "cut it off" with him immediately when she learned he "was not single," OK! previously reported.
Article continues below advertisement
"Tristan contacted Sydney about two weeks ago to try to do damage control and kept it from Khloé because he didn't seem to think it would get out," a source told The Sun, but said but Kardashian found out "with the rest of the world when the media began posting it."
Article continues below advertisement
On an Instagram Live recorded on April 8, Chase read out messages that were allegedly from Thompson. "Tristan literally said, 'Yes baby I like that. I want to see what they look like. I'm curious. You got me excited to come back,'" Chase said, The Sun reported. "Oh yeah, this is on Live. I'm about to f**k myself in the ass," she said when she realized the camera was rolling.
Chase continued, "Oh well, it's fine. Might as well, at this point, it's life. I ain't sign nothing, you did what you did that's on you. Tristan banged me. I did not bang him."
Article continues below advertisement
Article continues below advertisement
"Invest in your energy, invest in your environment. Your environment has a direct impact on your life, so be intentional with it. Surround yourself only with people who can contribute to your growth and expansion. All energy is contagious," the second post said.
"Love your f**king life. Take pictures of everything. Tell people you love them. Talk to random strangers. Do things that you're scared to do. F**k it, because so many of us die and no one remembers a thing we did. Take your life and make it the best story in the world. Don't waste that sh*t," a third post said.