NEWS
'Trump Force One' Menu Revealed: KFC, Mashed Potatoes, Macaroni And Cheese — And Coconut Pie — Served On Recent Trip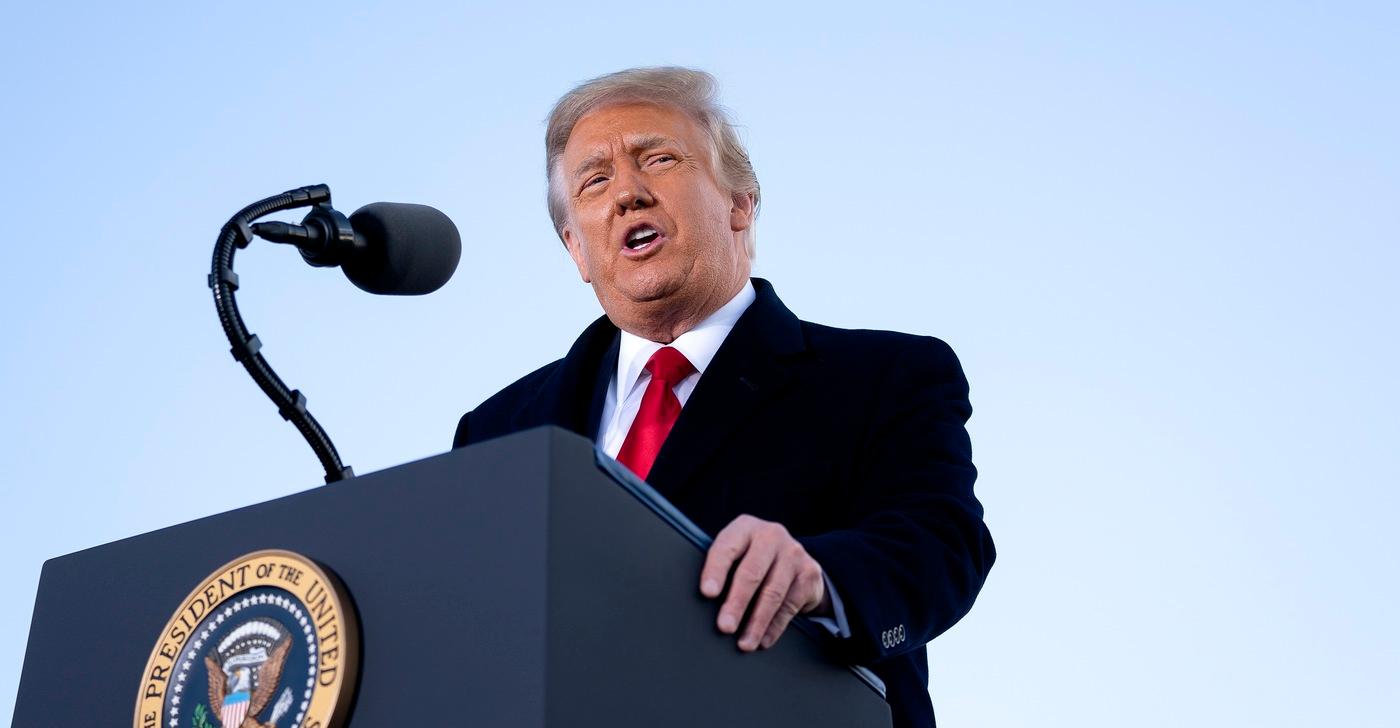 Donald Trump is ramping up his campaign to be president again.
New details about the former president's recent trip to Iowa have been revealed, including what he serves reporters who follow his campaign trail.
According to a news outlet, the small group traveling with Trump were "given gold, octagonal lanyards that said 'Trump Force One Press Pool,' near-replicas of those issued during his administration."
Article continues below advertisement
During the flight from Iowa back to Palm Beach, Fla., a flight attendant served a large red and white bucket of KFC chicken, while aides also handed out plates of fried chicken, mashed potatoes and macaroni and cheese. Of course, there was dessert, which included coconut pie.
"The soundtrack from his rallies lightly played on the plane's speakers," the outlet reported. "Reporters dropped their bags at their seats on the plane — just as they would have on Air Force One — before heading back down to the tarmac to watch Trump's motorcade arrive. The former president hopped out of a black sport utility vehicle, waved and flashed a slight clenched fist and boarded."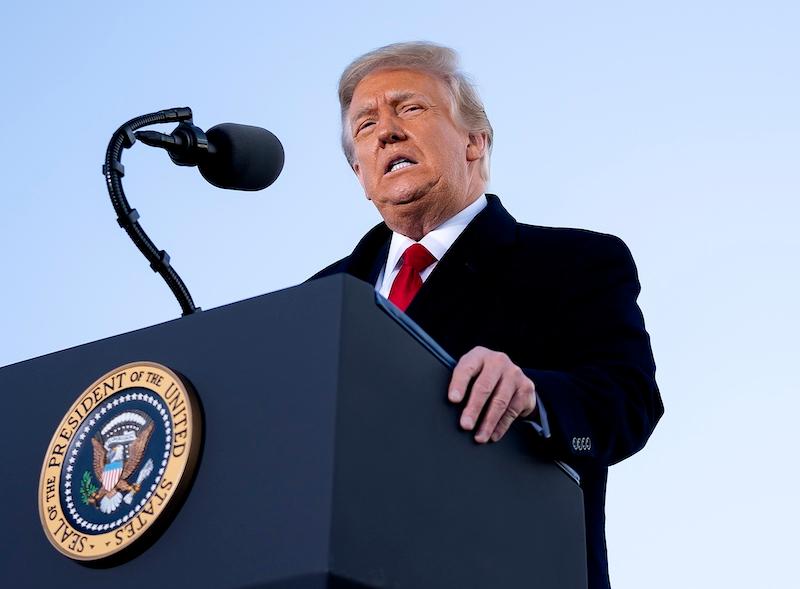 Article continues below advertisement
Naturally, Trump seemed like he wanted to be praised for making everyone feel at home.
"I hope you like the accommodations," Trump said. "We have good Wi-Fi. You notice? They say it works very well. There's a lot of planes that it doesn't work too well."
While at CPAC in early March, he declared that he won't give up the fight for making it to the White House if he's indicted for several federal and state investigations he faces.
"Oh, absolutely, I won't even think about leaving," he said, adding that it will "probably it'll enhance my numbers, but it's a very bad thing for America. It's very bad for the country."
Article continues below advertisement
"Jury foreman, a rather bizarre young woman is going around doing media interviews and saying exactly what's going on, one of many grand juries," Trump told the audience, adding that his opponents "do anything they can to hurt me politically, because they're afraid of me and they're afraid of you, that's what it is."
Trump also tried to explain why he should run the country again.
Never miss a story — sign up for the OK! newsletter to stay up-to-date on the best of what OK! has to offer. It's gossip too good to wait for!
Article continues below advertisement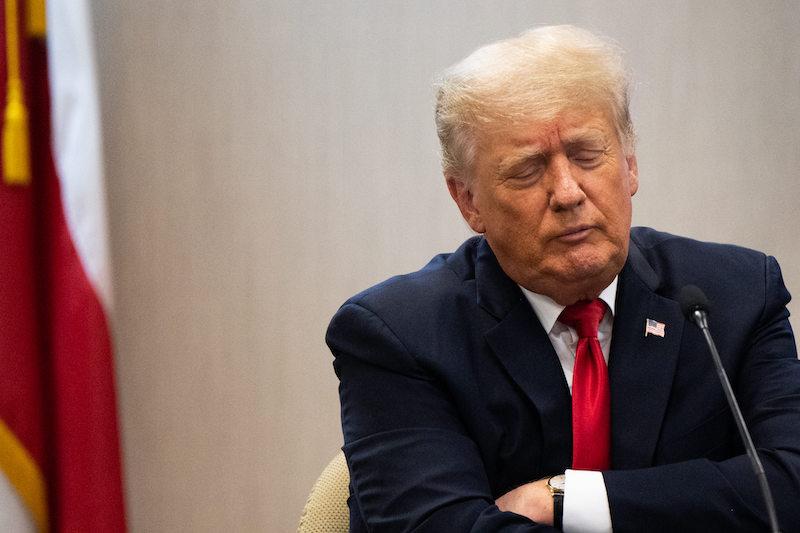 Article continues below advertisement
"In 2016, I declared I am your voice. Today I add: I am your warrior. I am your justice, and for those who have been wronged and betrayed, I am your retribution," he said. "This is the final battle, they know it. I know it, you know it, and everybody knows it, this is it. Either they win or we win. And if they win, we no longer have a country."