COUPLES
'She Deserves To Be With Someone Who May Have More Time': Wendy Williams, Mike Esterman Split After A Few Months Of Dating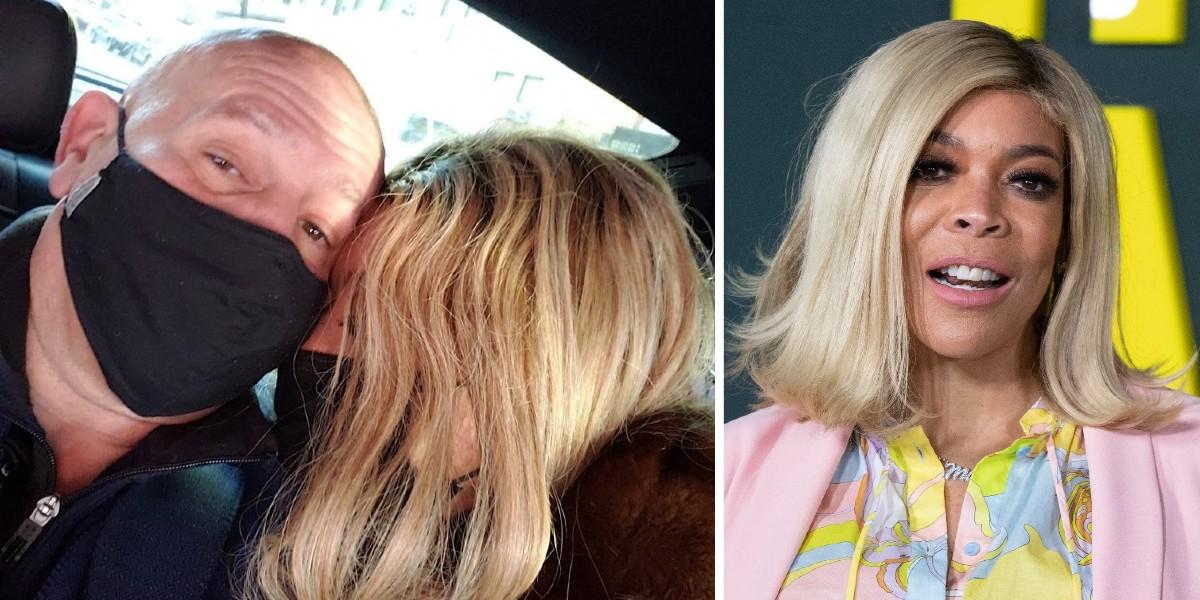 How she doin'? Probably not the best. Wendy Williams' new romance with Mike Esterman has fizzled out.
Article continues below advertisement
"She deserves to be with someone who may have more time," Esterman told Page Six on Monday after The Sun reported the couple had "drifted apart" after a few moths of dating.
He added that they were "never an item after 3 dates."
Article continues below advertisement
"I had placed all work-related tasks aside to get to know her on a personal level, no angles or hidden agendas," the 55-year-old continued. "I can only wish her the best as we both continue the search at our own paces and remain friends in the process. I have enjoyed our times together and felt great to be able to make her laugh."
Article continues below advertisement
After divorcing her estranged ex Kevin Hunter, the talk show host sparked long-distance relationship rumors with the Maryland-based contractor back in March after she shared a photo of the two via Instagram. In April, Williams visited Esterman in Maryland, taking in such area touchstones as The Cheesecake Factory, Washington, DC's beloved Ben's Chili Bowl and Mike's Crab House.
Article continues below advertisement
"Mike & I are having fun!! I'm glad he's a REAL gentleman," Williams captioned the snap of the two getting cozy in what appeared to be the backseat of a car on Friday, March 5.
Article continues below advertisement
Fans of The Wendy Williams Show first met Esterman when he won the game "Date Wendy" on the daytime talker on February 26. Esterman was virtually introduced to Williams and told her he works in "real estate and home improvement." The pair talked about what their ideal date was — a boxing match — as well as their favorite foods.
Williams eventually asked the him, "Why are you the one for me?," to which he replied: "It seems like we have a lot in common… I'm a guy that loves to have fun and you seem like the same type of fun person that I would love to get to know, and if you're feeling the fever I've got a prescription."
Article continues below advertisement
Article continues below advertisement
The news of Williams' new romance came shortly after OK! learned that the 56-year-old host was "anxious to meet someone soon," an insider exclusively dished, noting she wants to find love with someone who has "no history of cheating."
Williams, who ended her 22-year marriage to Hunter in 2019 amid rumors he'd fathered a child with another woman, "is ready for a serious commitment," a source told OK!. "Wendy's been staying up until all hours of the night checking out guys online and on exclusive dating apps."