NEWS
'I Didn't Take Advantage': Wendy Williams' Son Denies He Stole $100K, Insists He Used Mom's American Express to 'Pay for Her Treatment'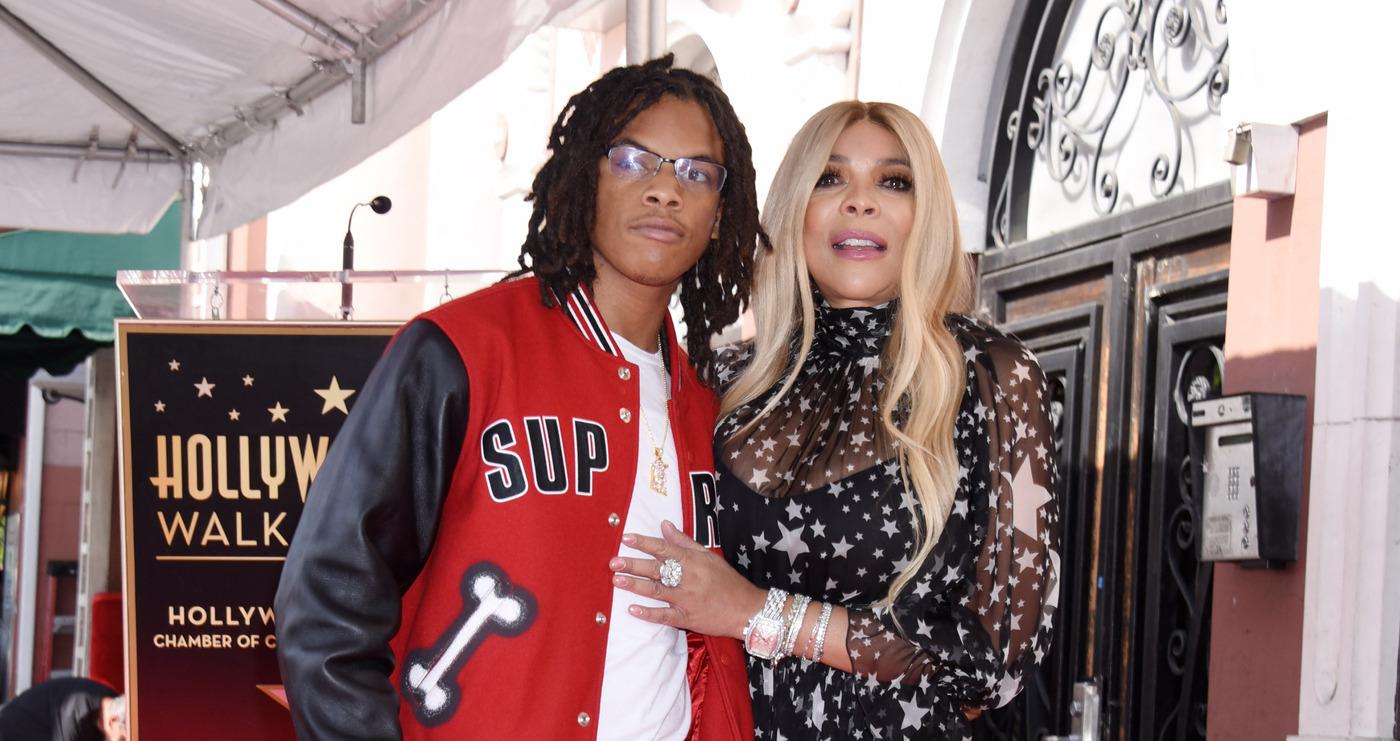 Wendy Williams' son, Kevin Hunter Jr., 22, is defending himself after he was accused of stealing from his famous mama.
Before Wells Fargo froze the former talk show host's accounts after she was allegedly of "unsound mind," it was reported that Hunter Jr. spent $100,000 on her American Express card.
Article continues below advertisement
"In court, they brought up the American Express situation. They made this a much bigger issue. When she was here [in Florida] the AmEx card was our only source of paying for things," he claimed in a new interview.
"The AmEx was the only source of paying for things after that, especially when it came to doctors' appointments and private planes to get her to and from appointments in New York," he continued. "I had to look for ways to transport her. If we had to get to an appointment up there [in New York], we would have to book a private plane, if we had to make a certain appointment down here — we had to book it on the AmEx."
Hunter Jr. explained he cared for his mother in Florida from late 2021 until the spring of 2022 before she potentially returned to work in New York City.
"They knew that in having her here [in Florida], they were losing a lot of their earnings," he said of Williams' manager, Bernie Young, and her financial advisor for Wells Fargo. "Having her here in an environment where the number one priority isn't being at The Wendy Williams Show, or to be at certain appointments or whatever, they were more annoyed by the fact that they didn't have the control that they have had over her all these years — from my perspective."
Article continues below advertisement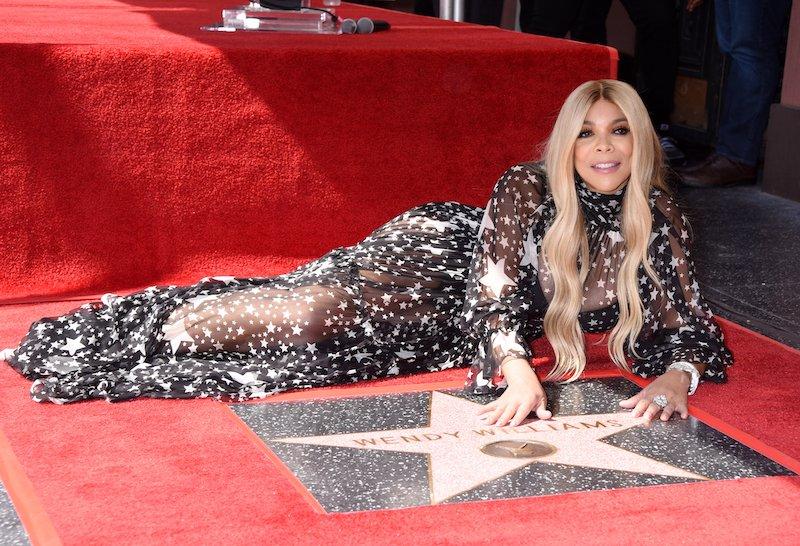 Hunter Jr. said he previously "used" the credit card before her health woes made headlines and she had to be watched.
"Before everything that happened, ever since I was young, starting in the sixth grade, she always allowed me access to a credit card, whether it was for an emergency or because I wanted something," he said. "And what she would do was she would read her credit card statement at the end of the month, and I never took advantage of it. It was never something that she would ever say it was inconvenient or anything like that — it was always something she wanted to do because she wanted me to enjoy certain access to things, as her son."
Article continues below advertisement
"Once everyone else got involved and saw who I am in all of this — and that I was very serious about keeping her in a state of healing, and that I wasn't going to take a certain amount of money to bring her back to New York, I said 'Listen I appreciate that offer,' but once I made that clear, that I was very serious, then it became about certain 'evidence' being brought against me, and transactions were brought against me to make it seem like I was taking advantage of her American Express account," he continued. "The reality of the situation was I have never had a reason to go behind her back to buy something that I would want. If anything she'd offer to get things and I would say, 'Mom that's a lot.'"
Hunter Jr. insisted he doesn't "care about being flashy," and he was hurt when he was accused of "taking advantage" of his mother, which was far from the truth.
When the New Jersey native was locked out of her Wells Fargo accounts and in his care, he was also not able to access his school accounts.
Article continues below advertisement
"So anything that I would normally be able to pay for on my own through my school accounts, they had locked me out of. So we had to use the AmEx to get through," he said.
As OK! previously reported, Williams was placed in guardianship after the star was supposedtly the victim of "financial exploitation, dementia, or undue influence," according to court papers.
Now, it's been "really sad" to see what's happened to his mom, Hunter Jr. said.
"Ever since the court hearings ended, something just has to be brought to light about what's going on and how much people are taking in this situation," he said. "In terms of who is there now, people have put other things in front of her actually healing and getting better, and unfortunately, unlike many other alcoholics, she is worth a lot more money."
Article continues below advertisement
Hunter Jr. also slammed financial guardian Sabrina Morrissey for leaving him in the dark on certain issues. "I don't feel like Sabrina has done a great job at all," he said. "I think that based on her actions, I'd have to assume something is going on that she's not telling me. There is a lot of her pushing away of myself and everybody down here, and saying that she's not going give updates. She's really vague with updates."
Ultimately, Hunter Jr. wants Williams to put her health first.
"Nobody around her will tell her this, but she doesn't have to be working," he said. "She needs to take a break from trying to progress her career and just be proud of what she's accomplished."
Article continues below advertisement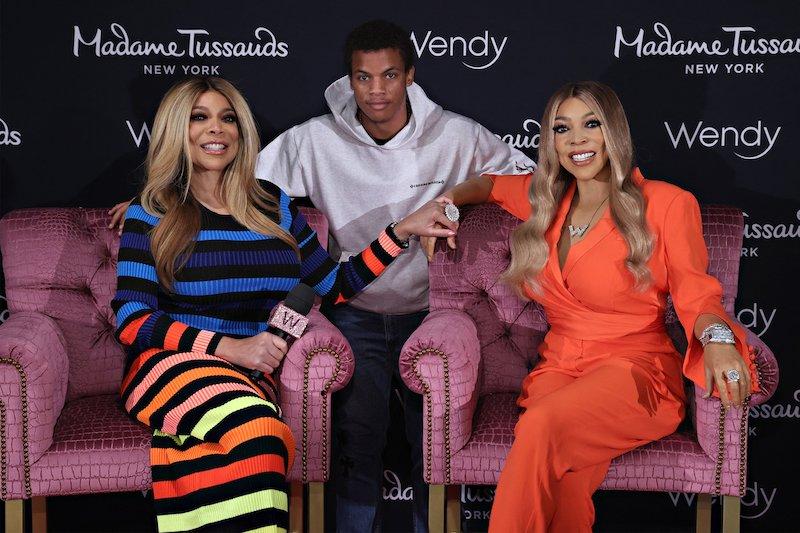 Never miss a story — sign up for the OK! newsletter to stay up-to-date on the best of what OK! has to offer. It's gossip too good to wait for!
Article continues below advertisement
The Sun conducted the interview with Hunter Jr.