NEWS
Anne Heche Is Survived By Her 2 Sons, Homer & Atlas: See Photos Of Her Boys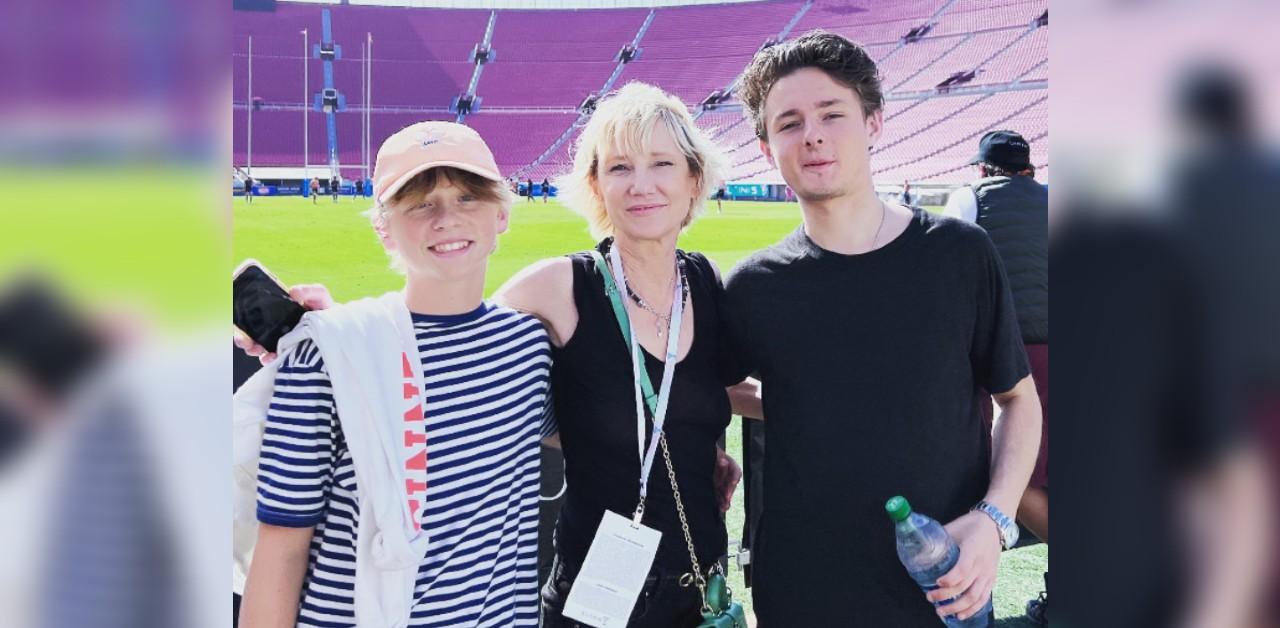 Last week, actress Anne Heche was pronounced dead after being involved in a fiery car crash. The soap opera star was just 53, and though it's believed she was single at the time, she's survived by her two sons: Atlas Tupper, 13, and Homer Laffoon, 20.
Despite her romances with her boys' fathers fizzling out, she's taken great pride in raising her two sons, calling herself "the luckiest mom."
Article continues below advertisement
"My boys and every other boy I know ... are active, active, active. I play football, baseball ... I play all these things I never thought I would play," she previously shared. "Anything with a ball they love. Boys are cuddlers and lovers though. When you tire them out, they love to sit and cuddle their mama. That's the blessing of boys."
"I always wanted to be a mom," she's gushed. "I don't think you can ever imagine how much you just are in love."
Scroll down to learn more about Heche's children.
Homer
The Another World alum and Coleman "Coley" Lafoon, 48, welcomed son Homer in 2002, the year after they got hitched.
She recalled in an article how she sent him to tennis camp when he was 10 despite him putting up a fight about it — but in the end, she was right, and wound up loving the sport.
Article continues below advertisement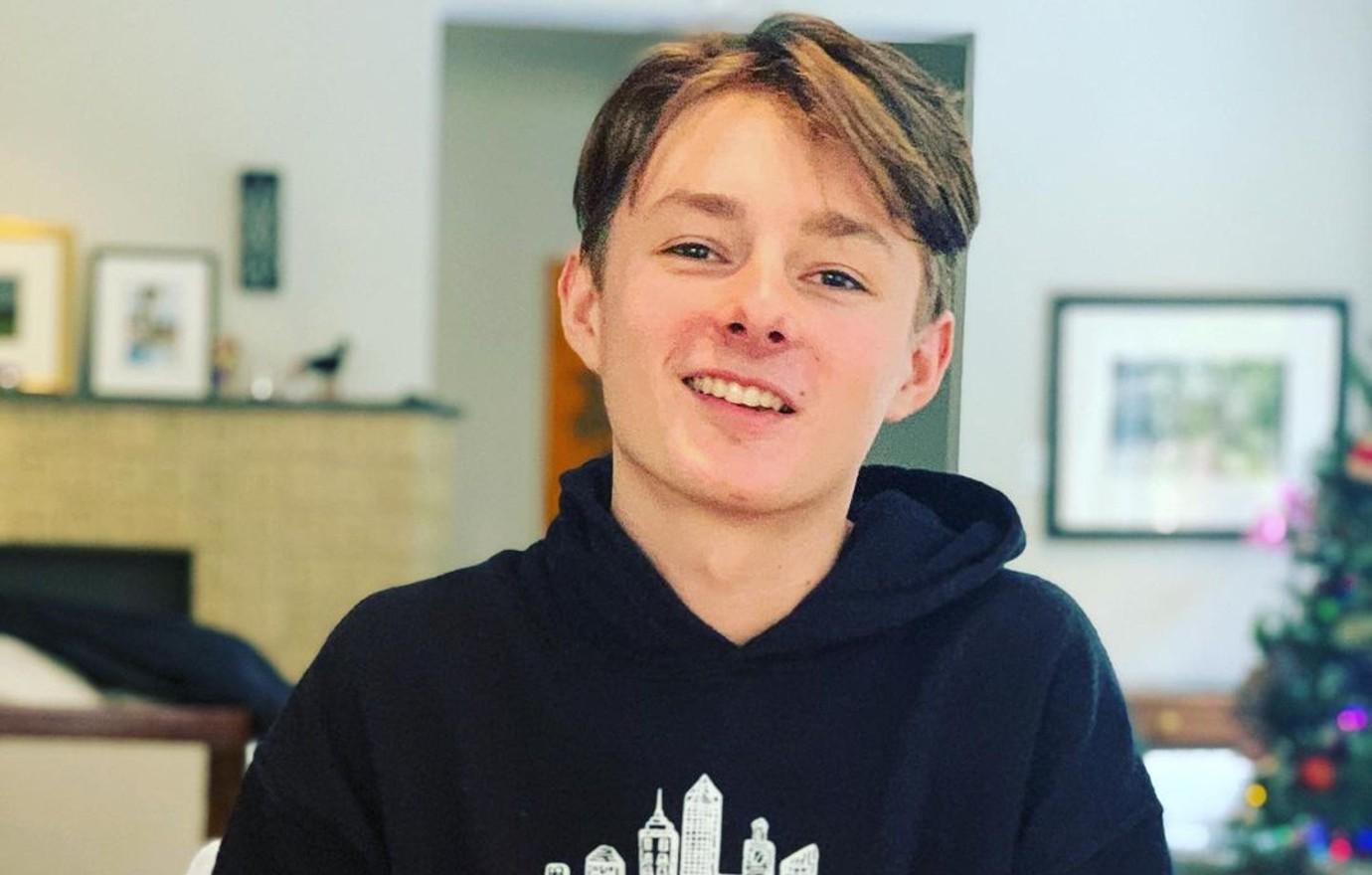 "Am I proud? You have no idea. It's what we want for our kids. A hope — a satisfaction that when we work, we can provide for them anything that gives them a good feeling about themselves. That's it," she wrote. "It's all about them. And what I learned this summer is if you really are reaching out to them, for them, they will come to embrace it. Ahhh, love."
Article continues below advertisement
The young adult celebrated his 20th birthday in March, with Laffoon posting a celebratory photo.
"There is a lot to find troubling with the wider world but there is also a lot to find beautiful and wonderful," he declared. "Maybe this moment can be as good a reminder for you as it is for us. Happy Bday son. Love you!"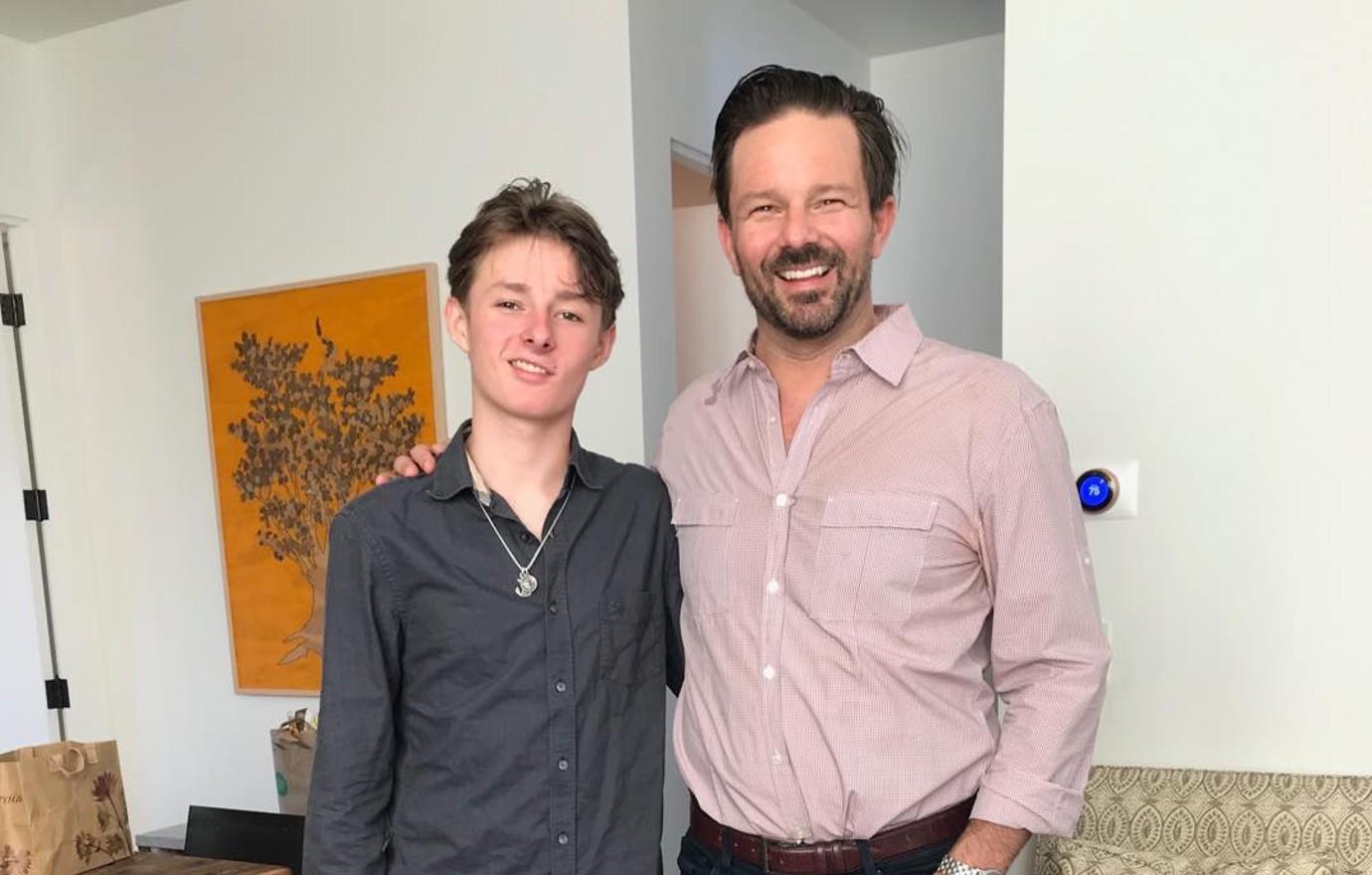 Article continues below advertisement
After the actress' tragic death, he released a statement to the media.
"My brother Atlas and I lost our Mom. After six days of almost unbelievable emotional swings, I am left with a deep, wordless sadness. Hopefully my mom is free from pain and beginning to explore what I like to imagine as her eternal freedom," he said. "Over those six days, thousands of friends, family, and fans made their hearts known to me. I am grateful for their love, as I am for the support of my Dad, Coley, and my stepmom Alexi who continue to be my rock during this time. Rest In Peace Mom, I love you, Homer."
Atlas
Heche began dating Revenge star James Tupper, 57, in 2008, welcoming son Atlas the following year.
Her youngest turned 13 this past March, and she marveled at how quickly time flies in an Instagram photo. "Atlas is a TEEN-AGER? With the children being separated from their parents in the nonsense of hatred and war, I weep, I shared my tears last night," she admitted. "Today I celebrate both of my sons for each of their monumental Birthdays."
Article continues below advertisement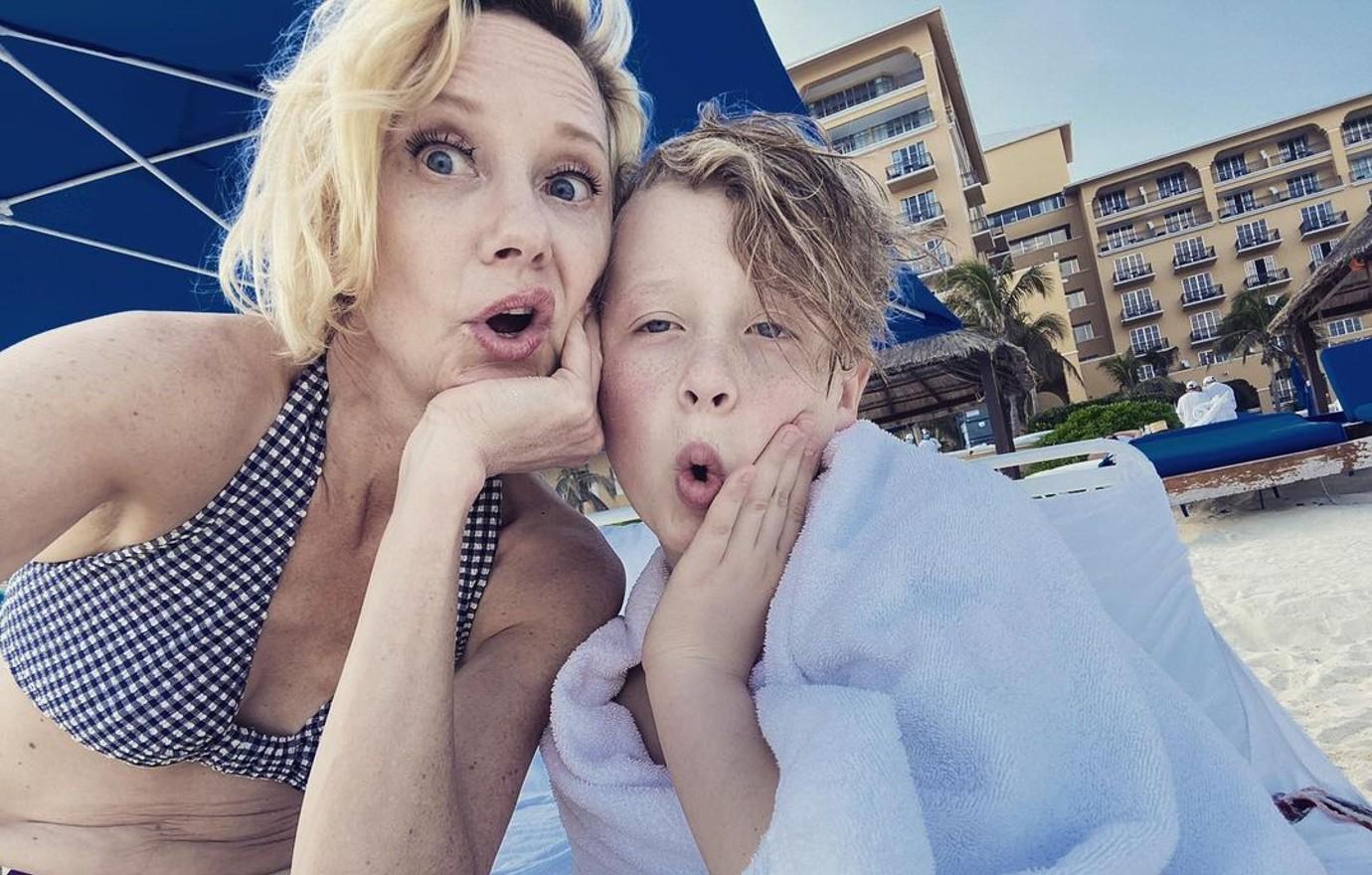 She's also dished on Atlas' love for listening to music and dancing.
"We turn on music and groove out. I also incorporate it in my workout and I'll have him join me so it becomes fun," she shared. "He's a dedicated, devoted child."
Article continues below advertisement